For months, I've been arguing that while Sirius XM (NASDAQ:SIRI) might be executing its core business model incredibly well, it's simply not enough. To really prove its long-term worth to investors, the company needs to show that it can take things to the next level.
That means taking a much more aggressive and offensive competitive approach by seeking out partnerships with companies that could help introduce satellite radio content to prospective listeners who might not otherwise find it. Ultimately, while these efforts should not shift focus from the dashboard, they need to center on turning Sirius XM into a true multi-platform, new media company, not its present incarnation, which is akin to old-style slow-growth terrestrial radio.
When you operate in today's media environment, you have no choice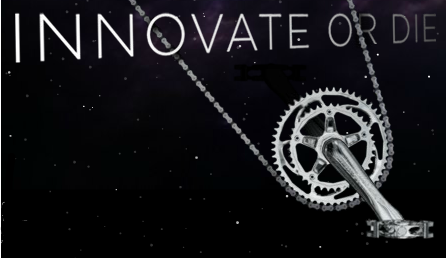 but to compete like a tech company. Innovate or Die, as bicycle company Specialized likes to say. Whether it wants to accept it or not, Sirius XM runs in a broad space loaded with pioneers and trail-blazing giants, ranging from Apple (NASDAQ:AAPL) to broadcast radio kings Clear Channel (CCMO.PK) and Cumulus (NASDAQ:CMLS), who are fighting back, via initiatives such as iHeart Radio, against another innovator, Pandora (NYSE:P).
Big Money Interest In Sirius XM
To my knowledge, the big money is actively researching what amounts to the next leg up for Sirius XM. The burning question: Can the company do what needs to be done to take the next leg up? While SIRI bulls focus on present success - impressive subscriber numbers and free cash flow, for example - analysts at major investment firms want to know about the company's competitive position and its ability to leverage multi-platform opportunities outside of the dash.
In other words, is SIRI a formidable long-term investment, poised to step up revenue and EPS growth in a meaningful way?
I know SIRI bulls think I just lean back in my underwear in my Santa Monica apartment stirring a steaming pot of cat stew dreaming up ways I can "bash" Sirius XM. Not true. I talk to people who work in and know the industry Sirius XM navigates. Almost to a person, these folks - some of whom are big money themselves or work with the big money - share my long-term concerns.

The bottom line to all of this? While Sirius XM attracts a considerable amount of "big money" investment (click to enlarge the Yahoo Finance data to the right), it could garner more. But major investors are not solely focused on today's subscriber number beat or impressive free cash flow. They all know that Mel Karmazin knows how to run a business. In fact, he's among the best. The question that remains, however, is whether or not he has a way to take his company to the next level.
Clear Channel is doing everything it can to turn itself into a digital media company. Why? Because there's little, if any, future in being a traditional distributor of radio. That's, for all intents and purposes, what Sirius XM is. You get, by and large, the same type of content you can get elsewhere, primarily through your dash, except you have to pay for it. It boggles my mind, as well as the minds of the folks I talk to, that Karmazin does not take a more aggressive stance in terms of positioning his company as a key part of the future of new digital media.
Sure, Sirius has a nice segment of 55-year old guys, making $250,000 a year who drive Mercedes. That's a great market to own. There's no doubt about it. But, at day's end, that's a slow-growth business that is not forward-looking.
Just as Netflix (NASDAQ:NFLX) qualifies as insane for prematurely killing off the DVD, Sirius XM would be equally as nuts to abandon its core revenue generator. Investors, however, want to see that you have something meaningful to nurture in addition to that core that can also drive growth in the core. That's why it should not be so puzzling to bears that the street is willing to bid up shares of Amazon.com (NASDAQ:AMZN). Clearly, Amazon continues to see the future and aggressively invest in it. Today's numbers mean much less than the groundwork companies like Amazon and Pandora build with an eye on long-term visions.
Why in the world hasn't Sirius approached a company like Spotify or another powerful new/social media entity to forge some sort of partnership? Why doesn't the company make better attempts to get itself in front of an audience who likely will not find Sirius XM's multi-platform options without a push? A $300 radio at retail and the reincarnation of an app that does the same, if not less, than everybody else's app simply does not cut it. And, again, this is not just me talking. These are the types of questions the big money asks when it calls about Sirius XM.
Disclosure: I am long CMLS, P.
Additional disclosure: I am long NFLX June $40 put options.