In some cases, a screen for year-to-date performance makes me feel like we experienced the great head fake of 2012 in January. The extremes on both sides of the market make me quite contrary.
In this article, I look at some of January's biggest winners and losers, highlighting the pops to abandon and the drops to consider.
Consider. ProShares UltraPro Short QQQ (NASDAQ:SQQQ). Down 21.8% YTD.
I pull the short Qs from the relatively long list of bear ETFs getting pounded during this month's largely bull run. You've got to be careful with inverse ETFs, particularly ones like SQQQ, which goes for 3X the opposite performance of the Nasdaq 100 index (NASDAQ:QQQ) on a given day. As such, I cannot necessarily get behind going long SQQQ (or shorting when times are good), unless you're incredibly nimble with a healthy appetite for risk.
That said, as fellow Seeking Alpha contributor Kim Klaiman notes, a correction probably comes sooner rather than later. If you agree, it might be wise to find a way to protect yourself. Klaiman offers up several relatively straightforward ways to do it with options.
Sell. US Airways Group (LCC). Up 68.1% YTD.
I'll admit it. I rarely capitalize on buy-out rumors. I often buy the top when others are selling either news or the tail end of a rumor that never materialized. I have no idea if Delta Airlines (NYSE:DAL) will buy US Airways. And that's probably the only reason to own an airline - on the hopes of M&A.
Maybe I am missing out on the value play of a lifetime. But, as a long-term investor, if I am going to be long anything having do with the air travel, it's going to be Priceline (NASDAQ:PCLN) or Expedia (NASDAQ:EXPE) or oil. Throughout the early part of 2011, I had quite a bit of luck buying and holding ProShares Ultra DJ-AIG Crude Oil ETF (NYSEARCA:UCO) from time to time and writing covered calls against it. It might be time to jump on that bandwagon again.
Sell. Netflix (NASDAQ:NFLX). Up 81.0% YTD.
Ever since I started writing about the company on Seeking Alpha, I've said some of the best comment discussions on the site follow my NFLX articles. Even when the bulls come out to defend the company (and rip me), they, by and large, do it with respect for me and the readers. NFLX bears who contribute on Seeking Alpha are among the sharpest tacks on the side of the road.
Here's a sampling of their insight from recent NFLX articles I wrote. If this well-reasoned ammo does not provide enough support for you take profits in the stock, I'm not sure what will: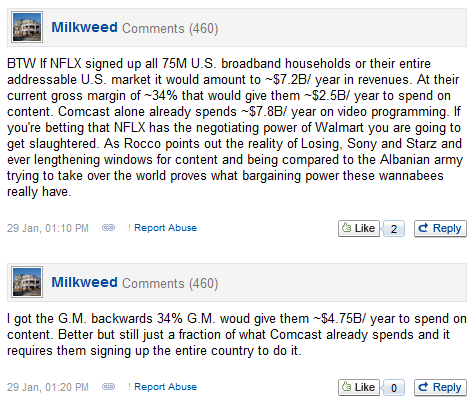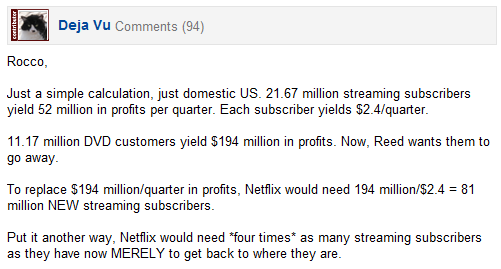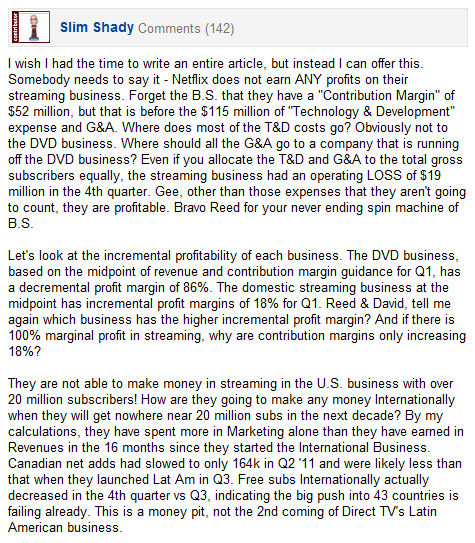 And here's a link to a comment where I defend myself against misdirected anger and analysis. As with Research In Motion (RIMM), people want to shoot the messenger, rather than put heat on the executives carelessly navigating the implosion.
The only plausible bull case for Netflix: Hastings turns this thing into HBO with original programming that can match hits like Sex and The City and the Sopranos for not only quality, but viewer loyalty and water cooler chatter. To think that Netflix can pull such an incredible feat off in the incredibly short time period required amounts to little more than a slap in the face to the decades Time Warner (NYSE:TWX) spent building Home Box Office. Plus, Netflix will need almost triple the number of subscribers HBO has. Doubtful.
Consider. Google (NASDAQ:GOOG). Down 10.6% YTD.
While the percentage is not quite as massive as other 2012 winners and losers, it's still quite hefty on a price per share basis. At its peak early in the year, GOOG was a $670.25 stock; it trades for approximately $579 today.
In the articles I have written that include Google, I've always pointed out something of a red flag - the company generates nearly 100% of its revenue from advertising:
Advertising revenues made up 97% of our revenues in 2009 and 96% of our revenues in 2010 and 2011. We derive most of our additional revenues from our enterprise products, as well as our display advertising management services to advertisers, ad agencies and publishers.
But, because the company pulls that revenue from a variety of sources (e.g., AdWords, Adsense, etc.), I've let it slide. Plus, it's tough to argue with the monstrous numbers Google consistently puts out. That said, as you consider buying GOOG on what might be a dip, you also need to take into account exactly what it's doing to diversify its business.
Google, for all intents and purposes, gives Android away for free. Of course, it hopes to leverage that investment to its core. It has tons of side projects, ranging from a car that drives itself to a less-than-inspiring philanthropic arm. It's pouring considerable resources into YouTube, with lots of promise, but cannot seem to gain any real traction in social with Google + despite impressive usage stats. Call it anecdote, but Google + simply does feel like Facebook or Twitter from several standpoints. If people use it like the company claims they do, it's certainly pretty passive, hardly social experience at this point.
As impressive as Google's advertising revenue is, I'd like to see another meaningful line item pop up. Yes, this is Google's business and business is good. And they keep things diversified within that cash cow, I'd like there to be at least a little more to the revenue story.
Disclosure: I am long TWX.
Additional disclosure: I am long NFLX June $40 put options.