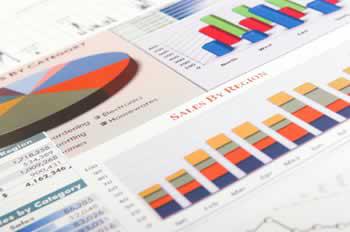 Whirlpool (NYSE:WHR) released its 2012 earnings outlook on Wednesday, topping analysts' estimates, though its fourth quarter profits came in below expectations.
Looking forward to 2012, the company said it expects earnings to be in the range of $6.50 and $7.00 per share. Analysts polled by Thomson Reuters were expecting earnings of $5.85 per share.
For the three months that ended December 31, the maker of home appliances posted net income of $205 million, or $2.62 per share, up 20 percent from $171 million, or $2.19 per share, a year ago.
However, adjusted for certain one-time items, like restructuring expenses and Brazilian tax credits, earnings fell to $0.32 per share, well below analysts' $1.96 estimate.
Revenues during the fourth quarter were $4.9 billion, down two percent from $5.0 billion in the comparable period, as improvements to price and product mix were offset by unfavorable currency translations and lower industry demand.
Analysts had expected $4.98 billion in sales.
"As we enter 2012, we are executing strong actions to continue to improve operating margins through our cost and capacity reduction initiatives, ongoing productivity programs and previously announced price increases," said Jeff M. Fettig, CEO.
"We exit 2011 with improving product price/mix, significantly lower inventory levels and strong new product innovation. These initiatives are the key drivers to improving our operating margins throughout 2012."
North American revenues increased one percent to $2.6 billion during the fourth quarter, despite a three percent decrease in overall unit shipments. Profits for the segment more than tripled to $202 million, as the company recognized an $18 million gain from a previously disclosed supplier quality recovery and benefit plan. Results were also favorably impacted by price increases and improved product mix.
In its Europe, Middle East, and Africa (EMEA) segment, the company posted an eight percent decline in sales to $848 million, as unit shipments for the region declined four percent. It also widened its operating loss to $32 million, from $29 million a year ago, as the ongoing financial crisis in Europe led to weak consumer demand, Whirlpool said.
Its operations in Latin America also posted a five percent decline in sales, to $1.3 billion, resulting from a four percent decline in unit shipments. Operating profits fell 20 percent to $155 million, as favorable product price and mix was offset by lower monetization of tax credits, higher material costs, unfavorable currency translation, and reduced production levels.
Meanwhile, its Asia business posted flat unit shipments, leading to a two percent decline in sales, to $200 million. Profits in the unit during the quarter halved to $2 million on higher material costs and lower demand in India.
For the full year fiscal 2011, the company posted earnings of $390 million, or $4.99 per share, down 37 percent from $619 million, or $7.97 per share, a year ago. Adjusted for one-time items, earnings for the year were $2.05 per share.
Revenues rose two percent to $18.67 billion for the year.
In New York, shares of the Benton Harbor, Michigan-based company rose 11.98 percent to $60.83, as of 11:16 am EDT.
Disclosure: None