Beleaguered CMOS camera supplier OmniVision Technologies (NASDAQ:OVTI) has risen 20.5% since February 1. Such a significant jump is rare without being accompanied by either a major public news release or an earnings report. The mysterious rise is likely attributable to either a return to a fair valuation separate from the coattails of tech giant Apple (NASDAQ:AAPL), or a reaction to one of the rumors currently circulating about the future of the company.
The first scenario is pleasing to the value-investing camp. It is possible that OmniVision is finally grasping for a more reasonable price, after months of artificial deflation due to sour news on the company's relationship with Apple. Indeed, since the collapse of the stock price last August, after the loss of Iphone contracts, OmniVision has been a popular sleeper stock due to fundamentals that indicate its bargain potential. The company has a low price to book ratio of 1.12 along with a P/E of 6.75 compared to an industry average of 14.22.
Furthermore, OmniVision is cash-rich and relatively unburdened by debt. The company has longevity on its side, as it was the original innovator in the volatile CMOS industry. It also has a track record of bouncing back from faltering share prices as it did in the years 2004, 2007, and 2009. However, continued uncertainly over its relationship with Apple, coupled with decreased demand from customers due to flooding in plants in Thailand, has managed to keep the stock unimpressive before the recent rally.
Despite the strong numerical metrics, the share price increase has been so significant that it is unlikely that it has been driven entirely by a renewed confidence in the existing figures. Rather, the jump is a result of one of the recent rumors and developments that could result in greener pastures ahead for the company. The positive indicators for the company are:
1. Buyout Rumors - There have been OmniVision buyout rumors in the past, but these most recent ones seem to have an element of validity due to the unexplained spike in the stock price. Past rumors of either Apple or Nokia purchasing OmniVision have been tenuous at best and shot down quickly. However, one rumor surfacing this week is particularly intriguing and that is of a possible buyout by Saudi Prince Al-Waleed bin Talal of Kingdom Holding Company. This may be little more than erroneous speculation since Al-Waleed bin Talal usually deals in larger-cap companies such as Amazon (NASDAQ:AMZN) and Apple, but in a recent interview with the Dubai Chronicle, Al-Waleed bin Talal mentions that his company is interested in investing in American technology companies. Whether it be from royalty or from some other suitor, it appears as if there is interest in the M&A market for the asset-rich camera chip supplier.
2. Ipod Nano Camera - The next rumor arises from the report by MacRumors.com that the next iPod Nano will go back to having a 1.3 camera after that feature was skipped in the most recent Nano generation.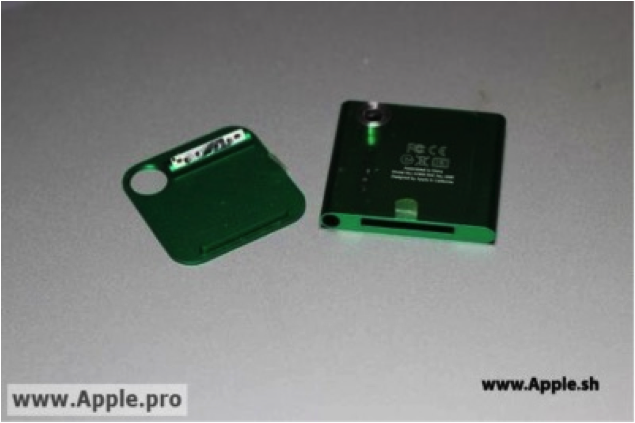 This would be excellent news for OmniVision because it is known for providing lower-end camera chips such as the front-facing one in the new Iphone. It has been a source of embarrassment in recent months that OmniVision has not been able to innovate at the top end of the mobile megapixel battle with Samsung and Sony. An increased market for lower megapixel devices could mean that OmniVision is able to profitably unload large amounts of inventory that was previously thought to have been hopelessly antiquated.
3. OV10810 confidence - The final positive indicator is that OmniVision's new 10-megapixel CMOS image sensor has been named the "Best image sensor of 2011" by Electronic Design Magazine. This restores faith in the ability of the company to innovate to meet the ever-increasing needs of cell phone manufacturers. It has recently been losing ground to Sony and Samsung in terms of being the first to market with the most innovative sensors, so this positive news about a new high-tech sensor provides confidence that OmniVision can effectively compete for camera contracts in the future.
OmniVision is a tricky stock to own because its price is highly variable and speculative. The stock has seen quick gains on hearsay before, only to plunge rapidly when the rumors dry up. However, should an acquisition occur or Apple renew its faith in OmniVision, investors will be in for a thrilling ride back to the top.
Disclosure: I am long OVTI.