Many commodities have had nice runs recently, and below we provide our updated trading range charts for 10 of them. In each chart, the green shading represents between two standard deviations above and below the commodity's 50-day moving average. Moves to the top of or above the green zone are considered overbought, while moves to the bottom or below the green zone are considered oversold.
As shown, the metals have made the biggest move recently, and all four of the metals highlighted below are currently at or well into overbought territory. Oil is just about in the middle of its trading range, which has been tightening a lot recently due to the sideways trading pattern it has been in since last November.
After bouncing slightly a couple of weeks ago, natural gas has resumed its downtrend.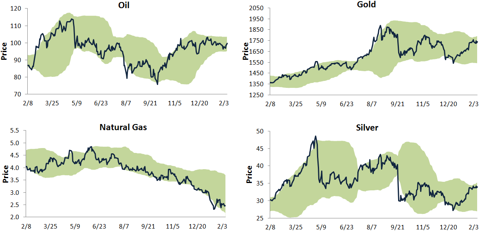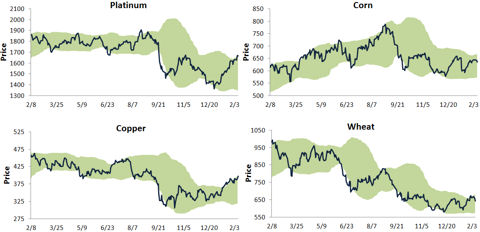 (Click charts to enlarge)