Despite a decent start to 2012, over the last decade equities have experienced minimal returns. While the 2000s ended with the tech wreck and an overbought stock market, the last 10 years of no price appreciation has helped valuation. Earnings and dividends of large-capitalization companies have grown over the last decade, creating opportunity for value investors. With the 10-year U.S. treasury at 2.0%, equity market investors can find yields in high-quality large-capitalization companies at relatively modest valuations.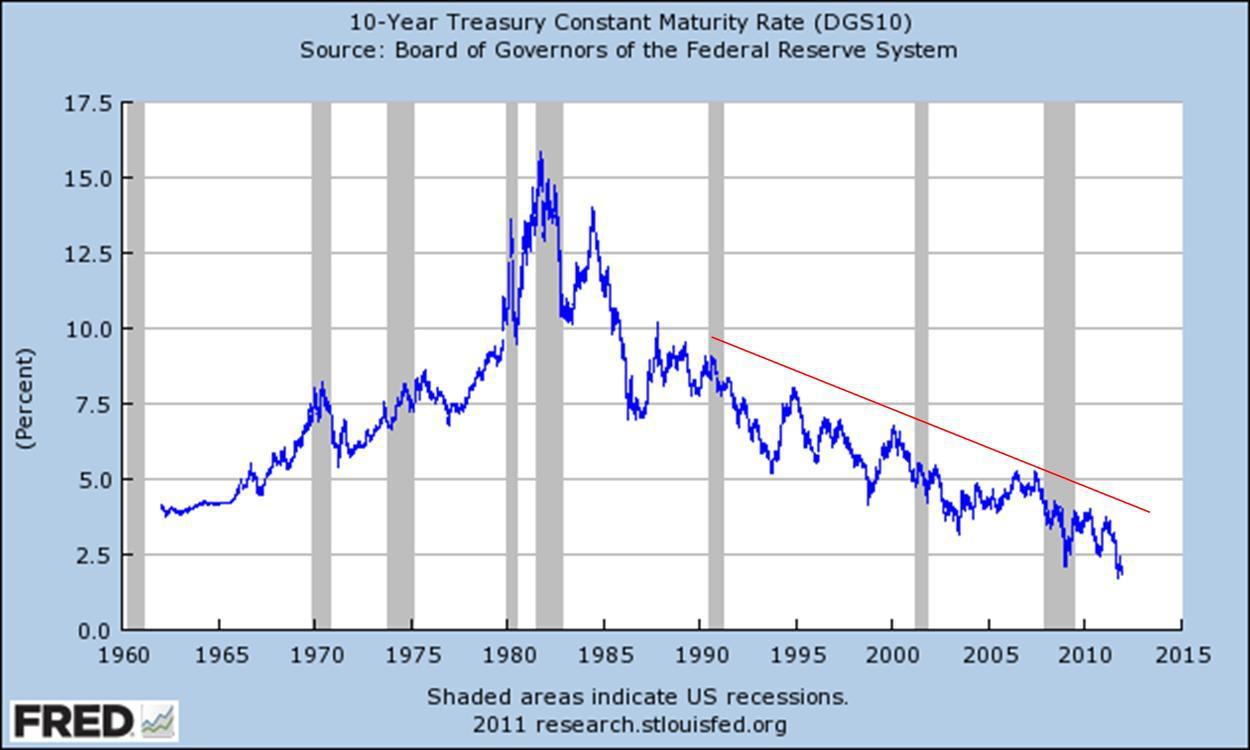 Click to enlarge
Larry Fink, CEO of BlackRock, recently told Bloomberg that investors should have 100 percent of investments in equities because of valuations and higher returns than bonds
When seeking out long-term dividend stock holdings I look for equities with strong and durable business models and strong margins at decent valuations. Strong EBITDA margins point to the value proposition of the company. Companies with EBITDA in the single digits point to low value add business models. Below is a list of five high-quality equities that investors should contemplate for their portfolios for the next decade.
Unilever PLC (NYSE:UL) - consumer products
Dividend Yield: 3.6%
EBITDA Margins: 15%
Price to Earnings: 16.9x
Market Capitalization: $92.2 billion
Waste Management, Inc. (NYSE:WM) - waste management services
Dividend Yield: 4.4%
EBITDA Margins: 25%
Price to Earnings: 15.9x
Market Capitalization: $16.2 billion
Vodafone Group Plc (NASDAQ:VOD) - wireless
Dividend Yield: 5.0%
EBITDA Margins: 31%
Price to Earnings: 13.1x
Market Capitalization: $142.0 billion
AT&T Inc. (NYSE:T) - telecom
Dividend Yield: 5.9%
EBITDA Margins: 31%
Price to Earnings: 15.2x
Market Capitalization: $177.7 billion
CenturyLink, Inc. (NYSE:CTL) - telecom
Dividend Yield: 7.9%
EBITDA Margins: 44%
Price to Earnings: 24.5x
Market Capitalization: $23.7 billion
Disclosure: I have no positions in any stocks mentioned, and no plans to initiate any positions within the next 72 hours.