The Economic Research Institute's WLI Growth rose to a 23-week high, a negative 4.3 last week pointing to a further recovery in the U.S. economy. The S&P 500 (NYSEARCA:SPY) closed at 1131 on September 30, the date of its public recession call. The S&P 500 closed at 1351 on Thursday. This is a whopping 19.4% increase, which is not exactly indicative of a looming recession.
(Click For Larger Image)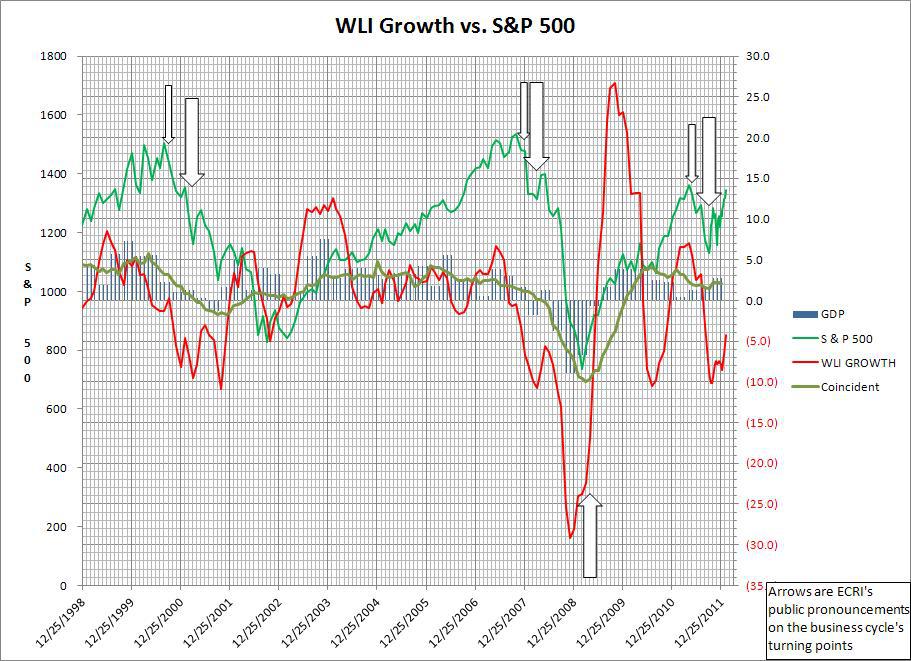 Click to enlarge
Of course ECRI still could be be right. Looking at the lead time of the WLI growth in the previous two recessions suggests a lead of six to eight months. That would put the onset of recession in the 2Q of 2012.
To me the question is not when the recession will be upon us, but when ECRI will publicly reverse its recession call. One way to profit from the improving economy is by buying ETFs on the broader market such as the S&P 500 ETF or the Nasdaq 100 ETF (NASDAQ:QQQ).
Disclosure: I am long NVDA.