Dangdang (DANG) recently introduced its ecommerce application for Lenovo's (OTC:LNVGF) K91 Smart TV. In my view, the application is part of its continued focus on improving shopping experience and providing additional portals to the consumers. The company expects the application to be available by April when Lenovo begins to sell the K91 Smart TV in China.
Lenovo unveiled the world's first Smart TV that is powered by Google (GOOG) Android 4.0 Ice Cream Sandwich in 2012 CES. The K91 Smart TV features:
55-inch LED full-HD IPS display with 240 Hz refresh rate and 3D capability
Dual-core, 1.5 GHz processor with 1 GB RAM
5MP webcam with facial recognition function
8-GB internal storage, and optional 2-GB removable SD slot
Wi-Fi 802.11 b/g/n, 10M/100M Ethernet, USB 2.0 port, and HDMI port
In addition, the device also includes VOD, SRS TruSurround, voice-control, 100 preloaded applications and access to Lenovo and Android market.
Exhibit 1: Lenovo K91 SmartTV Running On Google Android 4.0 Ice Cream Sandwich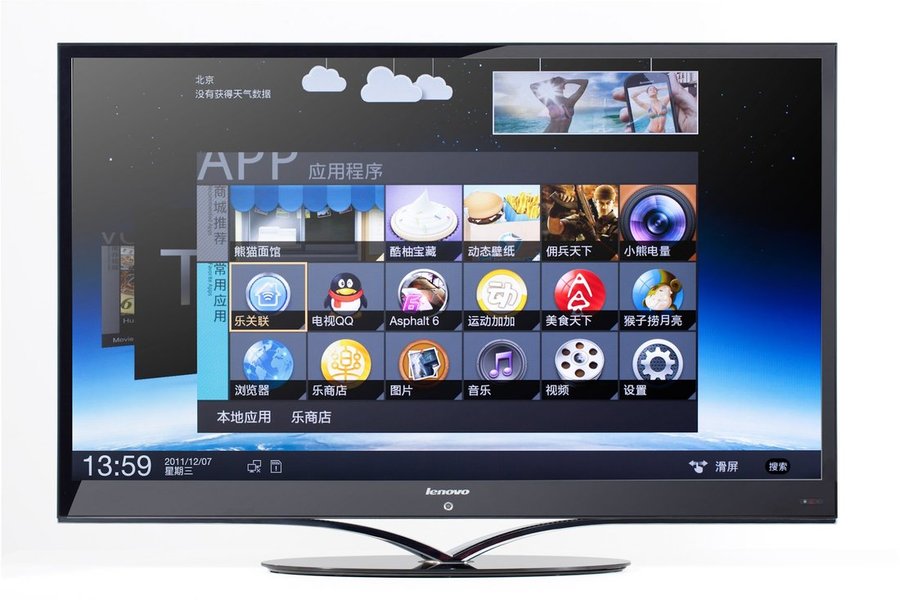 Source: Lenovo
Dangdang's ecommerce application will likely be one of the 100 preloaded application in the K91 and is another step that the company takes to improve shopping experience and to provide an additional channel for consumers to access its ecommerce platform.
Exhibit 2: Dangdang SmartTV App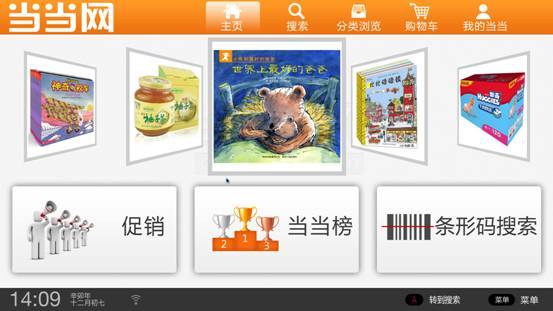 Source: Sina Tech
Despite the poor business ethics that plagued China's TV shopping industry over the past several years and the high price tag associated with Smart TV, several favorable trends support Dangdang's Smart TV app and entry into TV shopping, namely:
Dangdang has a strong brand equity in product quality and service
TV shopping industry is expected to grow at a CAGR of 28% to Rmb 100 billion by 2015
The introduction of low-end Android-based Smart TVs from Acer, Asus or Dell should make the device more affordable to China's 300 million families and 1 billion people who have access to television
The increasing convergence of TV and PC could alleviate the declining popularity of TV shopping as consumers access the internet via televisions