I spent the weekend stalking beautiful women on Twitter:

And, you know what Giada got me thinking about. Food, of course. I actually had food on my mind over the weekend. It's become a bit of a tradition in the Pendola household to order pizza from Domino's (DPZ) to go along with the Saturday tradition known as Hockey Night in Canada.
I'm almost embarrassed to admit to Giada, being a fellow Italian and all, that I like Domino's, but don't knock it till you've tried it. Not only has the pizza done a complete 180, but Domino's makes ordering online nothing short of a fantastic, dare I say, social and highly interactive experience. Plus, it's efficient as all get out.
I covered the company's incredible turnaround back in December on Seeking Alpha. Luckily I followed my gut and did not chase the stock, as it has shed more than $2.00 since that writing. I'm still somewhat hesitant about buying the top near-term. Plus, Domino's reports earnings on the 27th of this month. That event could create some volatility.
In any event, if you're holding the stock and do not want to take profits, consider writing the DPZ March $34 calls against your position. As of Friday's close, they bring in roughly $0.65 per contract. That's a pretty nice premium.
Of course, Giada partners with Target (TGT). While both stocks have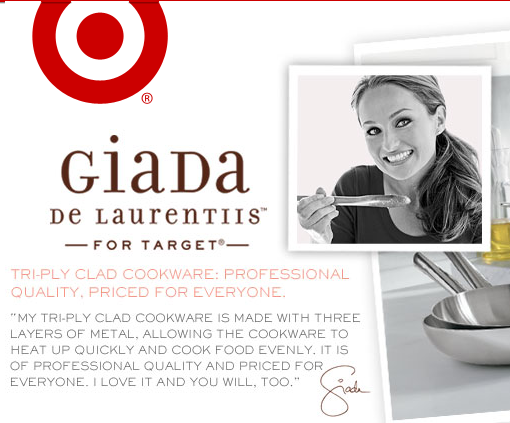 come back from the dead recently, TGT still underperforms Wal-Mart (WMT) considerably. Both chains report earnings later this month. Wal-Mart is up on the 21st; Target on the 23rd.
I really want a bit more color from each company on the status of their urban format stores. I've seen ground broken for a while on City Targets in both downtown Los Angeles and San Francisco. Quite a few urban cores will be getting a Target in the coming years. Wal-Mart apparently has similar aspirations. If you scour each company's last conference call, however, you find little mention of this approach and the extent to which Target and Wal-Mart think it could take off. Because that's where I think the money's at - the urban core and educated, affluent suburbs where the upper middle class has disposable income - I want to buy the store that plans to make the biggest push into those markets. It's probably Target but I need to hear more.
If I like what I hear, I would consider committing to long-term purchases of TGT alongside regular covered call writing.
My late Grandmother, who, for a time, reminded me of the great Lidia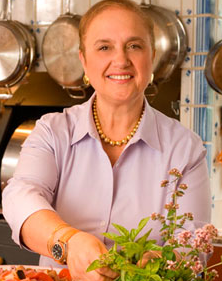 Bastianich, used to have a magnet on her refrigerator, right next to the Toronto Maple Leafs magnet, that read Beer is Food. I could not agree more.
Now, my Grandma drank Stroh's, which Pabst apparently still produces, but don't hold that against her. She was a good woman.
Even since my Grandmother's passing, I've wanted to invest in a beer stock out of symbolism. I missed the run in Sam Adams (SAM) and had bad luck with Molson Coors (TAP). Finally, it's dawned on me that it might just make sense to go the route of the designated driver and order up a Coke (KO) or Pepsi (PEP). There's a quite a bit more certainty - in a racket where nothing is certain - in soda than there is in the ever-changing, slightly more fickle and price sensitive world of beer.
In terms of returns KO has been the steadiest performer, notwithstanding the impressive run SAM went on to cap 2011. If I am looking long-term, however, I'm looking at dividends and the stability of market share on these types of stocks. SAM does not pay a dividend. TAP yields about 3.0% on $1.28 per share. PEP yields 3.2% on $2.06 a share. KO, which just raised its dividend for the 49th straight year, delivers 2.8% on a dividend of $1.88 per share.
As far as market share goes, the beer space is too crowded, too competitive and can change on a dime as tastes and budgets change. In the soft drink space, KO is taking it to PEP right now. While I would not shun either stock, I'd buy KO first alongside aggressive covered call writing.
The food and drink space, as well as retail, continues to look interesting. It's relatively easy to identify the leaders - WMT, TGT, KO, PEP, McDonald's (MCD), Chipotle (CMG) and Panera (PNRA). The tough part, however, is finding the next DPZ. You got a whole lot of dime-a-dozen outlets fighting for space in front of the net.
In a future Seeking Alpha article, I consider some up-and-comers in the broad retail, food and drink spaces. I include one - a highly speculative play - in my stock option investing newsletter that goes out to subscribers Tuesday morning.