Last quarter one of Baupost's big increases that we noted was in a small biotech company that owns and manages various patents and license agreements with various biotechnology and pharmaceutical companies. Baupost initiated a position in PDL BioPharma (NASDAQ:PDLI) at the end of 2010 and had grown it aggressively (11% of shares outstanding as of Q3) until this most recent Q4 filing:

Click to enlarge
(Click to enlarge)
It appears that as PDLI rallied in Q4, Klarman took the opportunity to harvest some profits: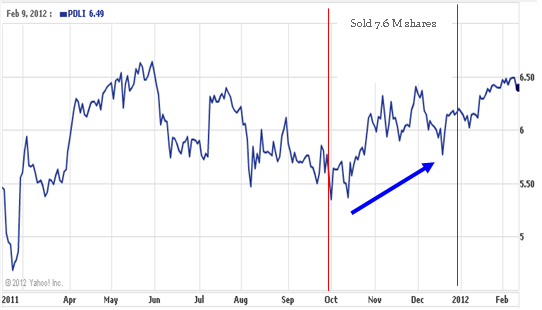 Click to enlarge
(Click to enlarge)
Another biotech name, Idenix Pharmaceuticals (NASDAQ:IDIX) started as a new position in Q2 and Klarman has doubled the number of shares held by Baupost both quarters since. Idenix primarily engages in the discovery and development of drugs against viral infections and is already up over 100% this year on takeover speculation over its promising Hep C treatments. With Pharmasset being bought by Gilead for $11BN and Inhibitex being bought by Bristol for $2.5BN speculation that Idenix is next has run the price up. It will be interesting to see if Klarman takes some profits off the table like he seemed to do with PDLI: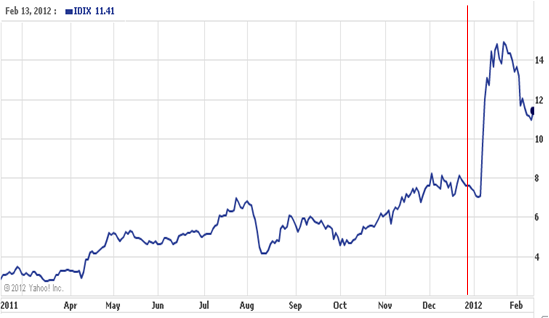 Click to enlarge
(Click to enlarge)
Disclosure: I have no positions in any stocks mentioned, and no plans to initiate any positions within the next 72 hours.