Pershing Square Capital Management, run by activist investor Bill Ackman, reported its equity ownership changes for the fourth quarter of 2011 in a 13F filing it made on Tuesday, February 14, 2011.
Pershing liquidated its position in Lowe's (NYSE:LOW), which it had acquired earlier in 2011. The company had previously reported holding 21.2 million shares of LOW, or about 1.7 percent of the hardware retailer, all of which Pershing acquired earlier this year. Pershing used some of that money to acquire more Canadian pacific railway (CP).
Pershing's filing also indicated a large position in whiskey maker Beam (NYSE:BEAM), as well as Fortune Brands Home & Security (NYSE:FBHS). Ackman had acquired shares of Fortune Brands prior to the split that created the positions. Pershing's 20.8 million BEAM shares are now worth over $1.1 billion.
See the recent chart for BEAM (click charts to expand):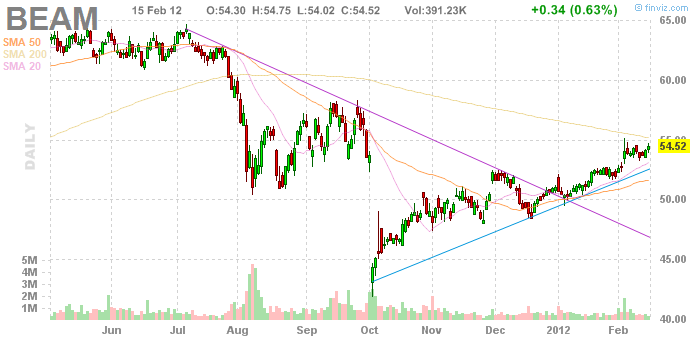 Pershing also continues to hold a significant position in General Growth Properties (NYSE:GGP) and its spin-off, Howard Hughes Corp (HHS).
See the recent chart for GGP: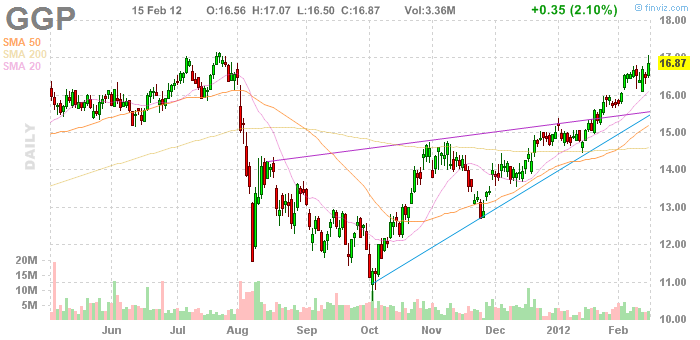 In addition to these consumer goods based equities, Pershing continued to hold onto many of its other consumer-based holdings, including Family Dollar Stores, (NYSE:FDO), J.C. Penney (NYSE:JCP) and Kraft Foods (KFT), though it did slightly reduce its FDO and KFT positions. Most of these investments have performed will over the last few quarters and thus far in 2012.
See the recent chart for FDO: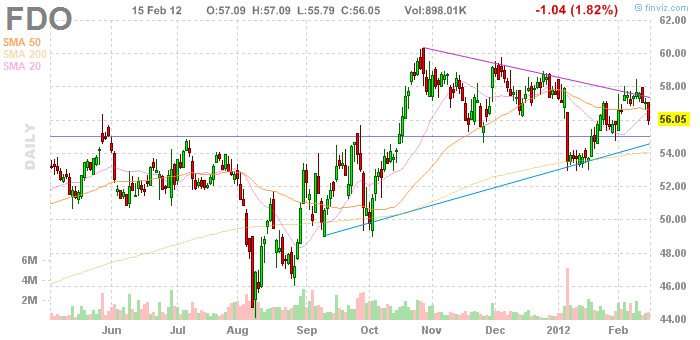 Bill Ackman tends to invest for the long term and most of the current equity investments appear to meet that theme. Though some positions were reduced slightly, most continue to be high-conviction investments in a fairly small list of holdings, largely betting on the future demand strength for low and moderate-priced consumer goods and brands.
Disclaimer: This article is intended to be informative and should not be construed as personalized advice, as it does not take into account your specific situation or objectives.