John Paulson's flagship Paulson Advantage Fund was down 50% in 2011 and he clearly spent Q4 "derisking" his portfolio across the board (as was the case in Q3). The only new positions in the top 25 (which account for over 80% of longs) were Delphi Auto (NYSE:DLPH) and Pharmasset (VRUS).
Redemption pressures likely were the cause of most of Paulson's selling in the Gold ETF (NYSEARCA:GLD) since he has gold-denominated share classes for all of his funds (as well a Gold-only fund).
On his quarterly investor call last summer, Paulson stated that he was reducing his net long exposure to about 60% from 81% previously, noting that " I'd like to bring the risk down further to about 50%."…which was evident in his holdings this quarter:
Shares held of top 25 positions (by Market Value) shown:
(Click charts to expand)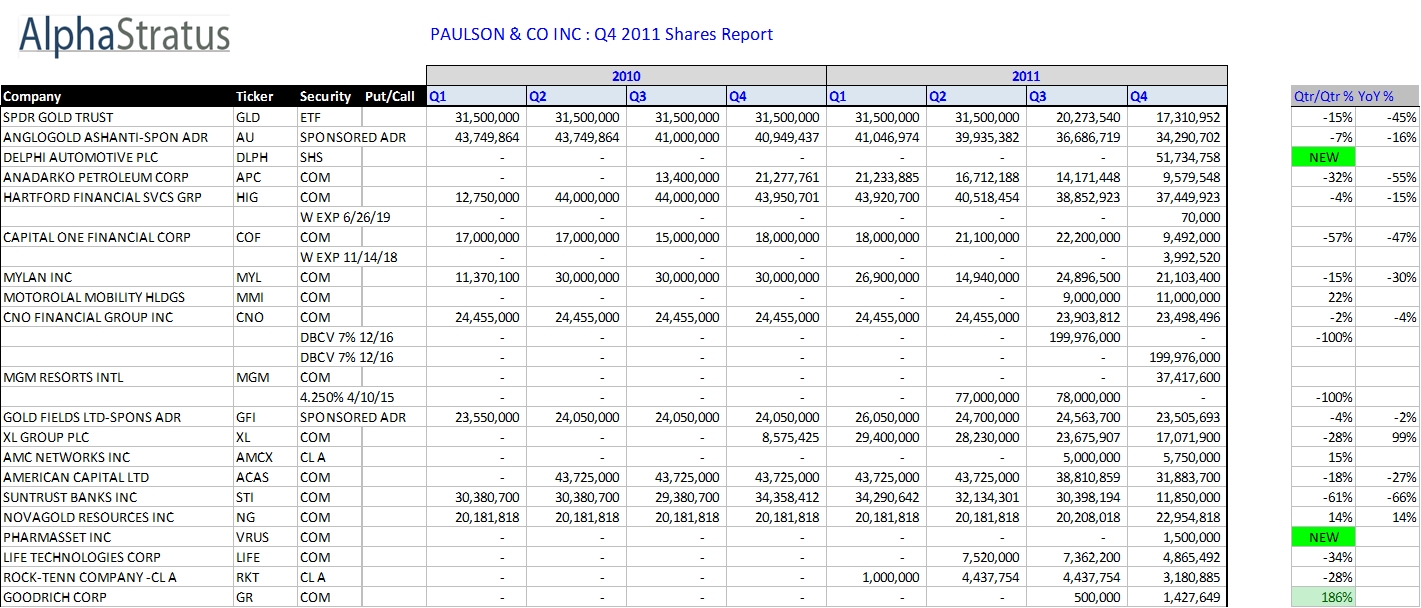 Even more interesting is looking at the top 25 positions (by marketvalue) in Q3. Paulson has clearly given up on his "recovery" theme in financials and closed (or drastically reduced) these positions across the board: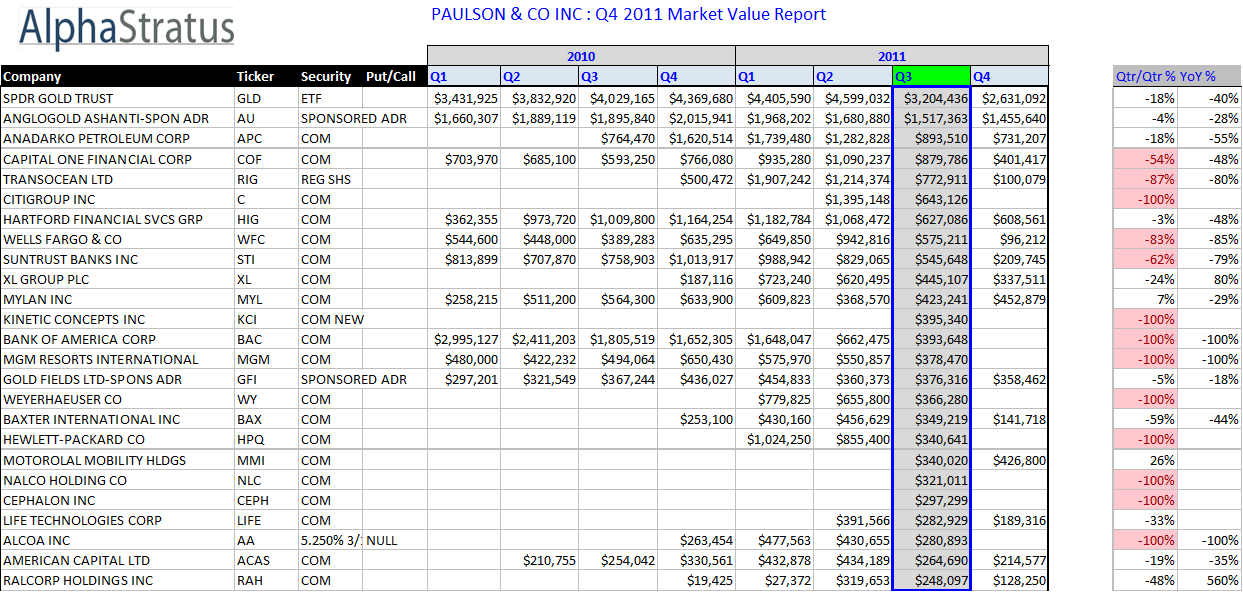 Delphi was a top new position for Paulson (along with Appaloosa, Greenlight Capital and Kingdon) after emerging from bankruptcy and Paulson & Co. is one of the largest shareholders with over 19M shares: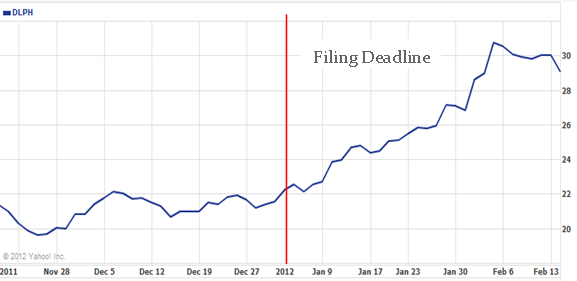 Pharmasset was the other new position in the top 25 and is also in the portfolios of: Jennison Capital, Geode Capital, Bridger Capital and Balyasny. Pharmasset, Inc. is a pharmaceutical company. The company develops oral therapeutics for the human immunodeficiency virus (HIV) and hepatitis B and C. Pharmasset was successfully acquired by Gilead (NASDAQ:GILD) in Q4 :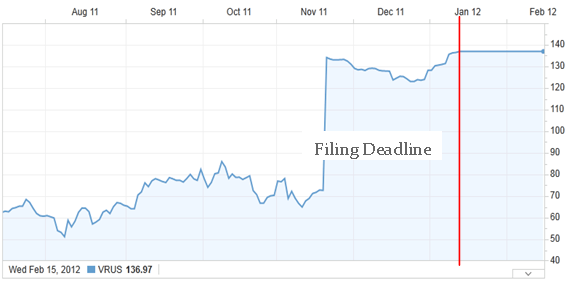 Citigroup (NYSE:C) was Paulson's largest financial holding that he closed out in Q4 (after only starting the position the prior quarter) and it has since rallied to its Q4 high. So it appears Paulson was "in and out" of this trade at the wrong times: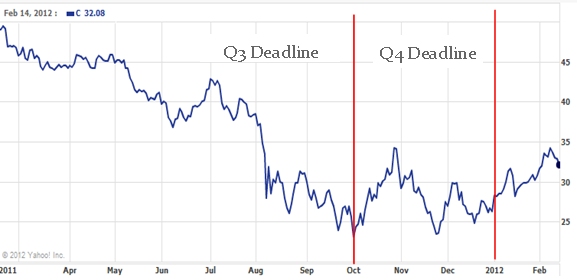 View Paulson's Conviction Report Here
Disclosure: I have no positions in any stocks mentioned, and no plans to initiate any positions within the next 72 hours.