Don't look now, but India's stock market is on the cusp of entering a new bull market. As shown in the chart below, India's Sensex is currently up 19.95% from its closing low on December 20th, which is just 5 basis points shy of the 20% threshold for a new bull market.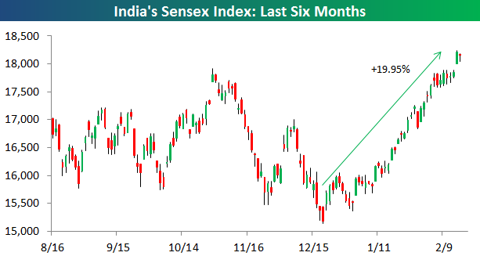 Click to enlarge
Below are all of the Sensex's bull and bear markets since 2000. As shown, the index has been in a bear market for quite some time now -- since November 5th, 2010.
Going back to 1986, the average bull market for India has seen the Sensex gain 111%. The average length of its bull markets has been 394 days.