If you own a company that reported its results on the week ending February 10, you probably owned a company that beat the consensus earnings estimate.
As reported Thomson Reuters, over 78 percent of the 70 companies that reported last week beat earnings expectations, while only about 14 percent missed. This elevated the beat percentage for the reporting season to 63 percent as of February 10, 2012.
It seems the boost was much needed as only 60 percent of companies reporting up to the week ending February 3, 2012 beat estimates.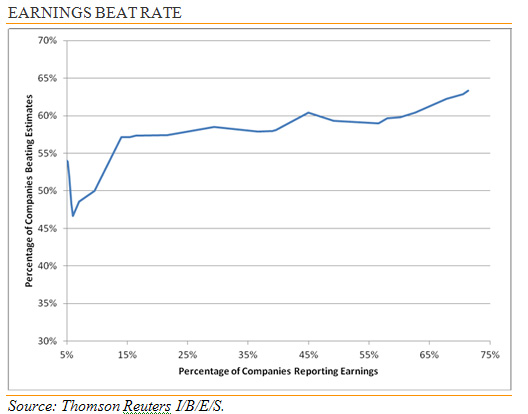 Of the 17 companies in the financial sector, 71 percent beat expectations while a whopping 92 percent of the 13 companies in the consumer discretionary category beat estimates.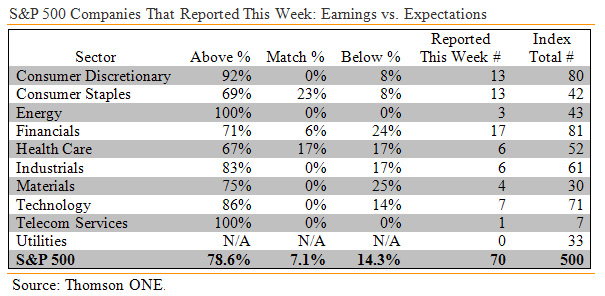 I personally don't see this as a reason to be aggressively buying. Analysts have been chopping their expectations since last year, as the European debt crisis took centre stage. Analysts also tend to be biased and thus, their opinion tainted as can be viewed here.
As the graph above illustrates, the beat rate was around 46 percent when the season began, however, improved as more companies began reporting. This occurrence might be due to additional adjustments to expectations.
Disclosure: I have no positions in any stocks mentioned, and no plans to initiate any positions within the next 72 hours.