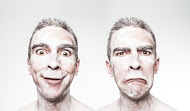 Introduction
A reader asked in a comment if any of the Dividend Aristocrats are trading currently at or below my estimated fair value. I have dug through most of the aristocrats and have found very few, but I have decided that it would be best to move those that currently trade at or below fair value to the top of my queue and include at least one in each article until I run out.
For more detail on my methodology and my reasoning of why the market value is not the fair value please consider reading my previous article valuing PepsiCo (NYSE:PEP) and Coca-Cola (NYSE:KO). In short, the fair value for any stock will vary based upon the expected return of each investor. Therefore, my fair value will be what I am willing to pay for expected future returns from the stock, which may differ from what other investors are willing to pay. Thus, my fair value may be different from yours.
The market values a stock based upon forward expectations for the next 12-18 months, whereas I value a stock based upon my expectations over the next 20 years. If you have not guessed it yet, I am primarily a buy-and-hold investor. The market makes some mistakes and so do we all. But buying quality at bargain prices and holding for the long term generally insulates me from a lot of mistakes.
Why I prefer dividend aristocrats
I have learned from experience over the last 30 years of investing that most people invest with a goal of having a certain amount of savings available for retirement. I was among that crowd in the beginning. But that kept me focusing on appreciation rather than income. At some point, about 15 years ago, it dawned on me that my goal should be in terms of a future income that I wanted rather than a sum of savings. After all, we never know what the yields will be when retirement is nigh. Think about those poor souls who were counting on having a set sum of money that could be invested safely in long-term bonds and were about ready to retire in 2000 or, worse yet, 2007. If they were chasing appreciation without regard to income, they may still be working today.
Some saw their high-flying tech stocks values cut by more than half from 2000 to 2003 and yields on bonds were down, too. Then in 2007, when it seemed everything was finally good again, the entire market dropped over 50 percent and bond yields fell mercilessly to levels not seen by many still alive today.
Now consider what would have been different for those folks had they been investing for income all along. Had they stuck to quality companies that have a long history of raising dividends every year for 25 or more consecutive years, like the dividend aristocrats, even during the worst years they would have experienced a rising level of dividend income each year. And, unlike many stocks that do not pay dividends, their portfolio values would have recovered far faster than the major indices.
I prefer to use the list of dividend aristocrats as a great place to start when choosing my equity investment. I also consider a few other companies that I expect to join the list in the future. Before I bother to value any company, I use a process of elimination to winnow down the list to a manageable number of companies to follow with what I consider the best attributes. My list of attributes includes such things as paying a dividend that is equal to or greater than its industry peers. I also like other aspects to be either near or better than the industry average such as: debt to capital (lower), payout ratio (lower), return on capital (higher), 5-year average growth in revenue and earnings (higher), and net profit margin (higher). I also require companies that I invest in to have positive free cash flow and a credit rating of investment grade quality. That eliminates a lot of companies. After that process, I determine what price I am willing to pay based upon my desired long-term rate of return.
I prefer to find reasons to not invest rather reason why I should invest. In my early investing years, I found myself convincing myself to invest in companies for strong potential appreciation. Well, that tended to provide me with mixed results. When I converted to a more rule-based investment philosophy, I was able to achieve much more predictable and favorable outcomes. In other words, the growth portion of my portfolio is just as dependent upon the income rising as it is on appreciation. I have found that if I concentrate on increasing my future income stream with quality dividend paying companies, the appreciation comes along naturally.
Yes, I know, appreciation is tied to earnings and where earnings go so, too, will the share price over the long term. Funny thing, though, is that dividends are also tied to earnings. So, by focusing on dividend growth I am, by extension, buying companies that I also expect to grow earnings. And the share price follows, thus providing the appreciation.
I am always amazed that most people are unaware that over the long term, over 40 percent of the total return from the S&P 500 has come from reinvested dividends. Sure, that leaves 60 percent needing to come from appreciation, but I prefer to have the 40 percent as pretty much a given rather than rely totally on appreciation. When the market falls (and it always does from time to time), I have a cushion called income that just keeps going up. Investors banking on appreciation only have nothing to cushion the blow except hope and often, when things get really bad, those same investors sell at a loss. I like something more concrete and tangible; give me rising dividends every time.
Again, if you have a lower required rate of return, you will be willing to pay more for a stock than I am and, conversely, if you desire a higher rate of return from your investment, your target entry price will be lower than mine. That is how it works. So, when an analyst (including me) tells you that a stock is fairly valued at a certain price, take into consideration that s/he may have a different risk tolerance and required return than you do. I bake my risk tolerance into my required return and, sometimes without thinking about it, most others do as well.
How I value dividend-paying companies
I use the dividend discount model [DDM] due to its simplicity and the fact that I invest long term for dividend income. If you invest short term, you need greater precision, which requires more assumptions, which leads to more opportunities for human error. I look at the historical rate of average annual compound growth in the dividend over the last one, five, 10 and 20 years, and adjust it for what I expect is sustainable over the next 10 to 20 years. I determine my required rate of return for the company/industry based upon what I want to be paid relative to the risk I perceive. Then I plug those two factors into the model and out comes my estimated fair value.
There is really only one assumption: expected sustainable rate of dividend growth. My required rate of return is what it is and is not an assumption. If I cannot get my required return, I will pass and wait either for a lower price that meets my requirement or I will invest in something else. I do not mind holding cash. I am painfully aware of the saying on Wall Street: "Cash is trash." And I know the feeling of regret from having missed some returns. But, in the long run, patience pays off. Why do you suppose that Warren Buffett often has tens of billions sitting in cash? He is waiting for a better opportunity and wants the cash to be available when the opportunity presents itself.
As I explained in my article, "How I Created My Own Portfolio over a Lifetime," there are really three acceptable ways to build a portfolio: dollar cost averaging, buying on the dips, and buying only after a bear market. All three will lead to success over the long term. I lean toward the last one because it has served me well and I rarely have investments get underwater from my original buy price; less pain more gain.
I also use the historical average price-to-earnings [P/E] ratio as a check to make sure that my DDM fair value makes sense. If the two are in the same ballpark, I either use my fair value or a price within the range of the two when deciding my desired entry price. If there is a significant difference, I explore why it is so. Often the P/E valuation method will spit out a higher price because the stock has enjoyed a premium valuation relative to its peers and the recent earnings took an unusually large jump. There is usually a sensible explanation, but not always. Sometimes I find that a company's stock just does not fall much, even during recessions, and the price stability increases the P/E relative to the growth prospects. Or, in other situations, I find that a company pays a very low yielding dividend but increases it very consistently, but below its rate of earnings growth. My preference for income keeps from investing in such companies.
Valuing Wal-Mart (NYSE:WMT)
WMT is having a hard time lately and the dividend growth has slowed way down from its previous trajectory. I believe that the company has the wherewithal (the resources and talent in management) to become a significant competitor in the e-commerce world, but it still has a long way to go to get there. The next couple of years are going to test long-time WMT shareholders, in my opinion, but the end result will likely be rewarding.
Retail is going to become more competitive over the next couple of years as more consumers move online. Amazon (NASDAQ:AMZN) holds the high ground, but its lead and market share are not insurmountable. Both WMT and Target, as well as others, will continue to improve the online experience and figure out how to leverage their brick and mortar presence. There will eventually be advantages that AMZN will not be able to replicate offered by the stodgy, established competition. Neither will put the other out of business, but lesser store chains without the technical know-how will wither and close without the ability to differentiate. Some will survive, but many will fall. I do not expect WMT to be a victim.
In addition to the evolutionary changes to the retail landscape, I believe that the general economy will fall into recession sometime over the next two years, further complicating near-term growth prospects.
| | | | | | | |
| --- | --- | --- | --- | --- | --- | --- |
| Number of Years | Begin Annual Dividend | Current Dividend | Rate of Increase | Required Return | Fair Value | Yield at Fair Value |
| 20 | $0.10 | $1.96 | 16.0% | | | |
| 10 | $0.60 | $1.96 | 12.6% | | | |
| 5 | $1.21 | $1.96 | 10.1% | | | |
| 1 | $1.92 | $1.96 | 2.1% | | | |
| Adjusted | Expectation | $1.96 | 6.0% | 10% | $49.00 | 4.0% |
My target entry price for WMT is about $50 with the expectation of receiving a compound annual return of 10 percent. With the turmoil I expect over the next two years in retail, especially in WMT, and the problems I expect to be facing the general economy over that same period, I expect the dividend growth over the next 10 to 20 years will average about six percent for WMT. It will continue at a snail's pace for at least two years while the economy works through its problems and WMT solves its own internal problems. But then I expect the dividend growth to pick up some, but not anywhere near the pace of the last 20 years. I prefer to be conservative in my estimates. If I am right, the patience pays in the form of expected results. If it turns out that I estimated low, my growth prospects outpace my expectations, and I am even happier.
The average trailing 12-month [TTM] P/E for WMT over the past 15 years has been 18.5. The average annual P/E has ranged between 12.4 and 34.9. The current P/E for WMT is 13.8. WMT earned $4.67 per share over the TTM period. EPS x average P/E = fair value, or 18.5 x 4.67 = $86.21 per share. I do not believe that this is the proper comparison for WMT. I expect next year for EPS to fall to about $4.10 and I assume that the P/E will be more in the range of 13.5 because the lack of growth could spook investors with a weak constitution. Thus, when I adjust for those two factors the formula is 13.5 x $4.10 = 55.35. The two methods are close enough. The difference is within a tolerable range for me. If WMT drops below $55, I will be interested. At $50, I will be downright excited.
WMT stock closed at a price of $65.03 on Thursday, January 7, 2016. The 52-week low of $56.30 was tallied on November 13, 2015; less than two months ago. That was not in the middle of a recession.
If readers would like a second opinion on WMT, I recommend this article and this one for additional support for buying WMT, and this article, which argues against buying WMT. Personally, I think all of these other analysts are too short sighted and either too optimistic or pessimistic based upon what they expect over the next year or two. That is why I take the longer view. WMT will stumble through the next two years and then get back to its plan to dominate the retail universe. WMT won't conquer the entire space, but it will begin to gain market share once again, albeit at a slower pace.
Valuing Target (NYSE:TGT)
TGT has better potential for growth, in my humble opinion. It is ahead of WMT in its online platform, but still has more to do in this area. The previous management made some critical mistakes that slowed the growth momentum for TGT. New management is addressing the issues with excellent strategies that, if implemented successfully, should return the company to consistent growth.
My expected rate of dividend growth for TGT is 7.0 percent going forward. I could be a little on the low side, but it never hurts to be conservative (while being overly optimistic can be very painful). My reasoning is generally the same as for WMT noted above. With challenges facing the economy and retail, I expect overall slower growth over the next 10 to 20 years. One or both of these retail giants may actually benefit from the consolidation and transformation of retail that I envision, but I do not try to factor that into my expectations. My required rate of return for this sector remains at 10 percent, thus providing fair value for TGT of $74.67.
| | | | | | | |
| --- | --- | --- | --- | --- | --- | --- |
| Number of Years | Begin Annual Dividend | Current Dividend | Rate of Increase | Required Return | Fair Value | Yield at Fair Value |
| 20 | $0.15 | $2.24 | 14.6% | | | |
| 10 | $0.40 | $2.24 | 18.8% | | | |
| 5 | $1.00 | $2.24 | 17.5% | | | |
| 1 | $2.08 | $2.24 | 7.7% | | | |
| Adjusted | Expectations | $2.24 | 7.0% | 10% | $74.67 | 4.0% |
The average trailing 12-month [TTM] P/E for TGT over the past 15 years has been 17.3. The average annual P/E has ranged between 11.9 and 23.3. The current P/E for TGT is negative based upon TTM EPS. However, those earnings continue to include the write-offs from closing the Target Canada operations. When I remove the one-time, nonrecurring expenses, I come up with a TTM P/E of 16.0. TGT earned and adjusted $4.64 per share over the TTM period. EPS x average P/E = fair value, or $ 4.64 x 17.3 = $80.17 per share. Close enough for me.
TGT shares closed on Thursday, January 7, 2016 at a price of $73.88. That is already below my fair value estimate. However, because I believe there is a recession coming relatively soon, I plan to hold off for now and hope for a better price with a target in the range of $56.00-$60.00. That would start me off with a dividend yield of nearly four percent. The 52-week low for TGT of $68.15 was achieved on November 18, 2015. Again, that was not in the midst of a recession when nearly all stock prices, and especially those of retailers, generally hit the skids.
For alternative view on TGT, please consider these articles by other contributors on Seeking Alpha here and here. Both contain some valuable data and opinions regarding the company and its prospects.
Conclusion
Consider the sage words of Benjamin Graham in the book, "Security Analysis":
"The notion that the desirability of a common stock was entirely independent of its price seems incredibly absurd."
In other words, the price you pay is just as important as the fundamental analysis of a company. For my money the yield I receive on my entry price and what it will grow to over time are the factors that define value the value of an investment to me. During the last round (since the Great Recession), I was still a buyer based upon values through most of 2013. Since then I have been in near hibernation mode in terms of new investments. In fact, I began to employ a low cost hedging strategy to preserve my capital beginning in mid-2014. I was admittedly early but the peace of mind was worth it. And the recent gains from that strategy have more than paid for the cost of my hedging. Now I am beginning to look for value again as many individual stocks have already fallen into bear market mode. I am just waiting for the overall market to catch up (as it seems to be beginning to do this week) and give me a better entry point for each stock I want to own long term.
Between the two, I lean toward TGT as having the better overall return potential. Remember, I invest for income. Assuming that my future expectations hold even close to true and that I can buy shares at or below my target price for these two companies, my income stream for TGT should outpace the income from WMT over the not so distant future. Unless WMT falls by enough to change the expected outcome for income, I will add more TGT when the worst seems to be over for this cycle.
As always I welcome comments and questions and will do my best to answer all that I can as long as such comments are respectful. I respect the opinions of others and welcome any insight that could prove or disprove my opinions.
For those interested in learning more about my investment philosophy, you can find more detail in a series of articles titled, "How I created my own portfolio over a lifetime." For those who prefer to listen rather than read, I was interviewed by Brian Bain, of Investor in the Family, and you can listen to the podcast here.
Disclosure: I am/we are long WMT, TGT.
I wrote this article myself, and it expresses my own opinions. I am not receiving compensation for it (other than from Seeking Alpha). I have no business relationship with any company whose stock is mentioned in this article.