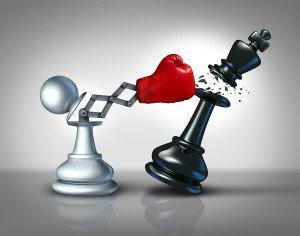 Due to the holidays, the CFTC has been releasing its Commitment of Traders report late. With this week's report, the normal Friday release schedule resumes.
The latest report covers the shortened week through January 5. It is not surprising to find that speculative position adjustments were minor. There was only one gross position adjustment of more than 8k contracts, and that was the long yen. Speculators increased their holdings by half to 67.5k contracts from 45k.
What is perhaps a bit more unexpected was that speculators added to exposure rather than reduce it. Specifically, of the 16 gross currency positions we track, only five were cut. And they were concentrated in two currencies. The Swiss franc and Canadian dollar accounted for four of the gross position reduction.
Of the eight foreign currencies, we track, the speculative community is now net long three. The New Zealand dollar is small beer. The net long position is less than 2k contracts. Speculators have maintained a long Swiss franc position for the third week. It is long 3.6k contracts. More significantly, the speculative market went net long yen futures for the first time in three years. They are long 4.1k contracts and were short 17.2k in the previous reporting period.
The month of December saw a large adjustment of the speculative positioning in the yen. It was probably both a cause and effect of the 2.4% appreciation of the yen over the course of December. The net position increased by 81k contracts. This was a function of shorts being cut by 44k contracts and the longs adding on 37k contracts. The 22.5k increase in the gross long yen position pushes it ahead of the euro (66.9k gross long contracts) to be the largest speculative position among the currency futures.
Next to the yen, the Australian dollar experienced the largest shift of speculative positioning in December. The net short position fell 44k contracts. This is solely explained by the reduction of short Australian dollar position over the month.
The Mexican peso experienced the third largest speculative adjustment in December. The net short position increased by 33k contracts, divided nearly equally between gross longs being cut and the growing of gross shorts. With nearly 96k contracts, the speculative gross short peso position is the third largest behind the euro (227k gross short contracts) and the Canadian dollar (101k gross short contracts).
Speculators reduced their net long 10-year US Treasury note futures position to 18.3k contracts from 43k. The gross longs were unchanged, and the gross shorts grew 24.7k contracts, In December, the net long position was essentially halved as shorts grew faster (53.2k contracts) than longs (36.4k contracts).
Counter-intuitively, speculators continue to carry a large net long crude oil futures position. It was trimmed by 12.2k contracts in the latest reporting period. This was a result of the bulls adding 11.8k contracts to their gross long position, giving them 460.4k contracts. The bears added 24k contracts to lift their gross short position to 276.2k contracts. In December, the bulls cut 11.8k contracts, while bears added 16k contracts.
5-Jan

Commitment of Traders

Net

Prior

Gross Long

Change

Gross Short

Change

Euro

-160.6

-161.0

66.9

-0.1

227.5

0.0

Yen

4.1

-17.2

67.5

22.5

63.4

1.1

Sterling

-30.5

-31.0

44.7

4.2

75.2

3.7

Swiss Franc

3.6

3.6

26.4

-0.4

22.8

-0.5

C$

-60.0

-60.8

40.9

-6.7

101.0

-7.4

A$

-13.8

-17.5

46.0

1.3

59.8

-2.5

NZ$

1.6

-0.1

16.8

1.9

15.3

0.1

Mexican Peso

-62.0

-57.4

33.9

3.3

95.9

7.9

(CFTC, Bloomberg) Speculative positions in 000's of contracts
Disclosure: I/we have no positions in any stocks mentioned, and no plans to initiate any positions within the next 72 hours.
I wrote this article myself, and it expresses my own opinions. I am not receiving compensation for it. I have no business relationship with any company whose stock is mentioned in this article.