I have been researching Gramercy Property Trust (NYSE:GPT) for a number of years, and in my first article, back in December 2012, I explained the growing Net Lease REIT business model as follows:
I find it interesting that the broad definition of "net lease" investing is beginning to become more like the broadly defined mortgage REIT sector. It is important that investors seek out net lease REITs with high-quality properties and experienced management teams (like O, NNN, ARCT, and WPC). With the large number of proposed REIT conversions today, the industry is becoming more defined by a sale/leaseback business model disguised in a net lease REIT wrapper.
It is over three years since I wrote that article, and it has become quite obvious that investor demand has been a driving force for single-tenant REITs to capitalize on explosive growth.
In Charles Darwin's book, "On the Origin of Species", the author described the theory of evolution as the process by which organisms change over time as a result of changes in physical or behavioral traits. Changes that allow an organism to better adapt to its environment will help it survive and have more offspring.
I'm not a scientist, but I do know that the Net Lease REIT sector has evolved over the years with many new REITs being formed - STORE Capital (NYSE:STOR), Four Corners Property Trust (NYSE:FCPT), Seritage (SER), Easterly Properties (NYSE:DEA), Global Net Lease (NYSE:GNL), and VEREIT (NYSE:VER) - and while the growth has sparked enhanced opportunities for investor to diversify, it has also forced companies to differentiate or die.
The theory of evolution is sometimes described as "survival of the fittest", and while a number of REITs are fighting for shelf space, Gramercy Property Trust seems to be not only a survivor, but a consolidator. The purpose of my article today is to explain my rationale for owning shares in the once almost-extinct enterprise.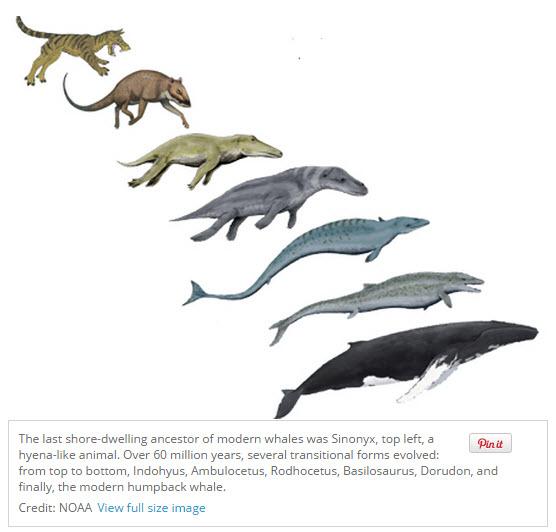 Gramercy Was Almost A Dinosaur
GPT was almost extinct in 2009, and that's when the marriage between GPT and American Financial began to unravel, primarily due to the combined company's significant leverage as well as the growing distressed loans originated by GPT's legacy lending organization.
After bulking up on leverage to the failing multifaceted platform, lenders (Citigroup, Goldman Sachs, SL Green Realty, and LBS Debt Holdings) began to force GPT's hand.
The primary investors - SL Green, Citigroup, and Goldman Sachs - took significant losses in the paper bet. All ended up losing, and had it not been for the "hard net lease assets" owned by American Financial, GPT would have likely been extinct. This is an example of a train wreck - the aqua blue area represents dividends paid: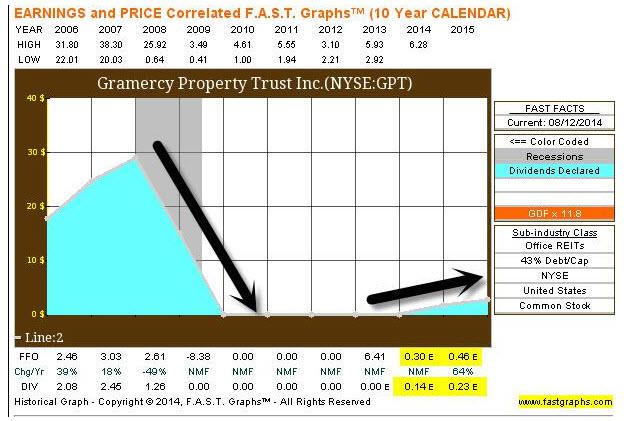 In 2012, Gramercy installed a new management team led by veteran REIT executive, Gordon Dugan. Dugan placed a strong emphasis on reducing leverage and building a durable portfolio of high-quality net lease assets. Along with the new team (many experienced former W.P. Carey employees), Dugan was hired to reposition the company from real estate finance (legacy was Gramercy Capital Corp.) to net lease property owner, rebranding GPT into Gramercy Property Trust.
With just a few years, as you can see below, GPT has transformed the once-troubled mortgage REIT into a formidable net lease REIT:

Click to enlarge
On December 17th, GPT and Chambers Street (NYSE:CSG) completed their merger. Under the agreement, GPT shareholders were to receive 3.1898 common shares of CSG for each share of GPT that they own. The transaction, which was first announced on July 1, 2015, creates the largest industrial and office net lease REIT, with an enterprise value of approximately $5.8 billion. Gordon F. DuGan, GPT's CEO, explained:
Today marks the beginning of an exciting new chapter for our company. We are excited to have found such an ideal partner for long-term growth, and we are confident that shareholders will benefit from Gramercy's larger size and scale, increased financial flexibility, broader tenant diversification, and more efficient operating platform.
Out With The Old And In With The New
Previously, I was a shareholder in CSG, and after several frustrating years, I decided to dump my shares (after a small gain). The primary reason that I bought shares in the REIT was because of its high-quality portfolio - most of the assets were purchased during the last recession (at a discount).
But after the previous CEO (Jack Cuneo) left, I was not willing to wait for the Board to hire a new CEO. It was clear that there was no clear direction for the company, and I even suggested that "CSG was running out of options. Something was broken, and with no experienced leadership, I was compelled to suggest that the best alternative for Chambers Street was a sell."
On April 6, 2015, I wrote, "another long-shot... Gordon Dugan (CEO Of GPT) could craft a reverse-merger and add significant scale to Gramercy's platform (further integrating management)."
I suppose it was not a "long shot", and perhaps CSG's board was reading my article. Nonetheless, CSG and GPT are officially one, and that means that I now own the "high-quality" buildings once owned by CSG along with the assets acquired by GPT. I raised another point regarding CSG's portfolio, as I wrote:
my biggest fear is the multi-tenant office exposure and shorter duration leases.
Now that the merger is complete, GPT's current enterprise value is in excess of $6 billion. As part of its strategy to reduce risk, office asset sales are progressing well - $482 million under contract, expected to close in 1Q 2016 at a 6.1% weighted average cash cap rate with 7.4 years of weighted average remaining lease term. Here's a snapshot of the REIT's portfolio metrics: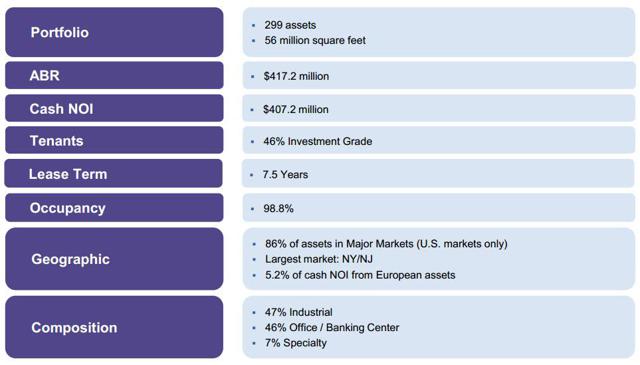 Click to enlarge
GPT's largest single tenant represents approximately 7% of estimated combined ABR; its top 10 tenants represent approximately 30% of estimated combined ABR.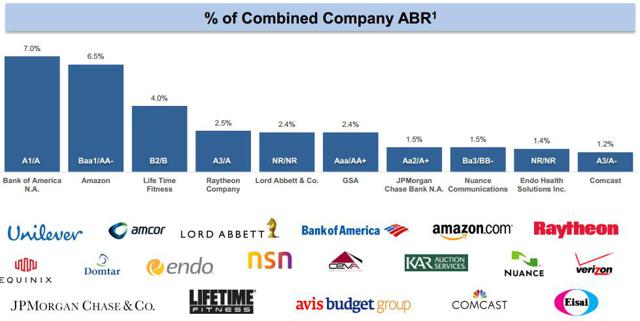 Click to enlarge
GPT focuses on industrial and office assets in top commercial real estate markets in the US (with a modest exposure in Europe through a JV relationship).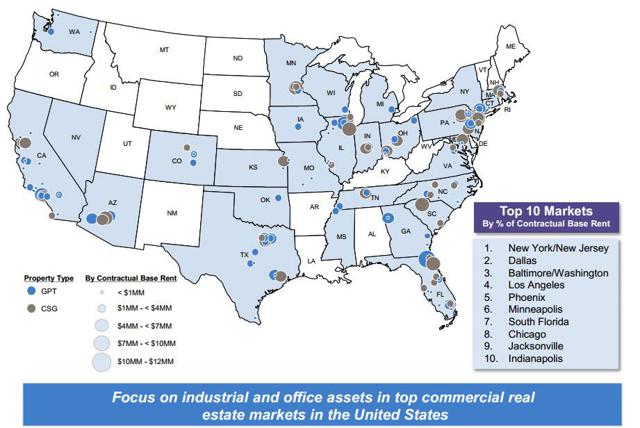 Click to enlarge
CSG owned around $300 million in European assets, and GPT intends to sell them in the JV. GPT has an 18% ownership stake in the JV, and the company's long-term goal is to list the European assets in a listed REIT vehicle. Unlike W. P. Carey (NYSE:WPC) and Global Net Lease, I'm less concerned with GPT's exposure in Europe, as I believe the modest exposure supports a lower risk profile.
The Balance Sheet
GPT recently said that the combined company entered into a new senior unsecured credit facility consisting of an $850 million senior unsecured revolving credit facility, a $300 million three-year term loan and a $750 million five-year term loan. The credit facility has an initial term of four years with an option for a one-year extension, while the three-year loan has an option for a one-year extension.
The new package replaces previous unsecured credit facilities issued to both CSG and GPT.
GPT also entered into a new $175 million seven-year senior unsecured term loan with Capital One NA as sole lead arranger, sole book runner and administrative agent. The new loan replaces CSG's former seven-year term loan facility. GPT also completed a private placement of $150 million in senior unsecured notes.
The notes have a fixed interest rate of 4.97% and are due December 2024. Of the total, $100 million was funded concurrent with the closing of the merger, and $50 million is expected to fund in January 2016.
GPT is rated Baa3 by Moody's and BBB- by S&P. In addition, S&P affirmed GPT's rating last week, as the rating agency said the merger is expected to strengthen the company's business profile through substantially larger scale, operating efficiencies, wider scope of operations, and better tenant diversity.
"Under the new management team, which we view as more seasoned and has good depth, we expect Gramercy to pursue a growth strategy more focused on industrial and specialty properties and to gradually decrease the proportion of NOI from the office segment, but that it will remain diversified across the three segments," S&P credit analyst Fernanda Hernandez said in a note.
Citing the combined entity's stronger competitive edge due to its diversified and quality portfolio, S&P said its outlook on the company is stable. The rating agency expects that Gramercy will continue to pursue a "prudent" financial policy. Here's a snapshot of GPT's current capitalization: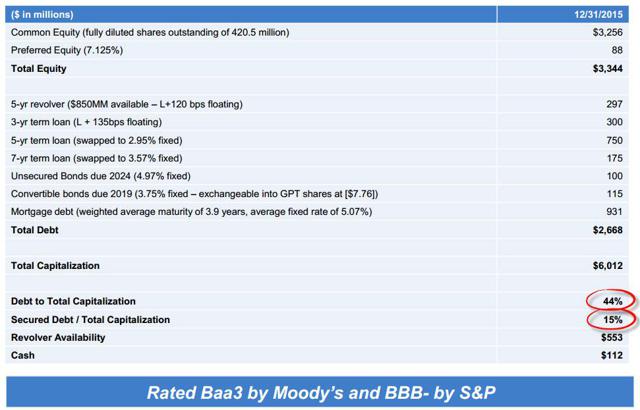 Click to enlarge
Here's how the REIT will compare after planned asset sales and proposed bond funding: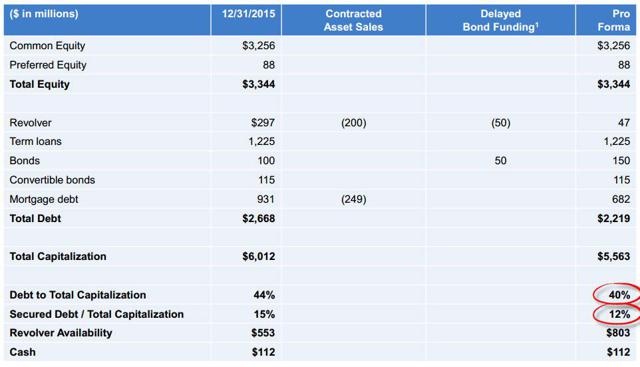 Click to enlarge
Around 84% of GPT's debt is fixed-rate and around 16% floating-rate. The weighted average term of debt is 4.9 years and the weighted average rate is 3.58%. Here's a snapshot of the debt maturities: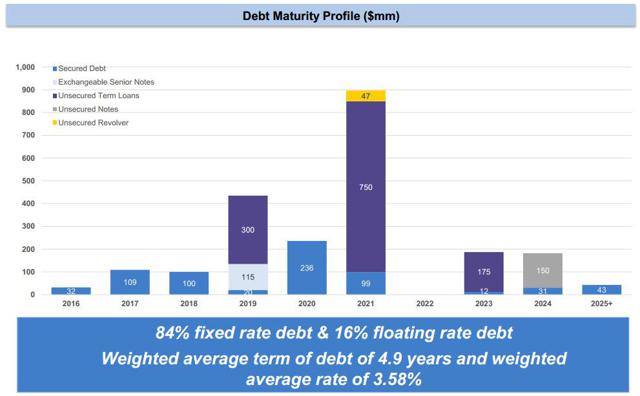 Click to enlarge
GPT's disposition strategy is ahead of schedule. The company has targeted dispositions of approximately $1.145-1.225 billion in gross proceeds. Around $482 million of dispositions are currently under contract.

Click to enlarge
Contracted dispositions add approximately $650 million of acquisition capacity on a leverage neutral basis. Excluding 70 Hudson, the dispositions have a 6.1% cap rate and a weighted average lease term of 7.4 years. Including 70 Hudson, the weighted average cap rate was 4.6%. The company has an additional $300 million of assets for sale that will potentially close this quarter as well, for a total of close to $800 million, or 80.0% of the company's 2016 disposition target.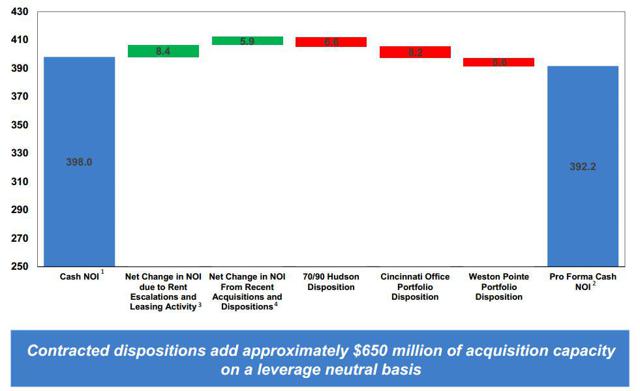 Click to enlarge
GPT recently announced that it had closed five new acquisitions totaling $66.5 million (950,424 square feet of industrial space with an average lease term of 16 years). The average cap rate on the five deals was 7.7%.

Click to enlarge
In previous net lease REIT articles, I have put together a quick back-of-the-napkin weighted average cost of capital (or WACC) analysis. As you can see below, GPT does not enjoy the same WACC scores as the stalwart net lease REITs, Realty Income (NYSE:O) and National Retail Properties (NYSE:NNN).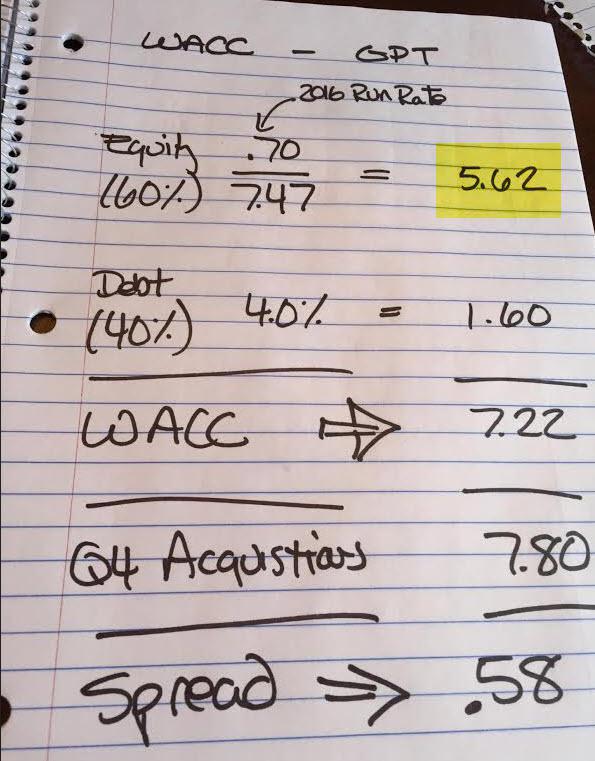 Clearly, its equity costs are out of whack, and the biggest reason for the mispricing of the shares has to do with the integration risks, especially exposure to multi-tenant office. There is clearly more uncertainty today with GPT as it embarks on repositioning its portfolio, and in my opinion, the company MUST become competitive with the REITs (like O and NNN) that have more competitive cost of capital.
2016 Outlook
In its recently provided 2016 Earnings Outlook, adjusted for exchange ratio, GPT said that the earnings outlook will be narrowed as the business plan progresses, and the timing of acquisitions and dispositions is a key variable.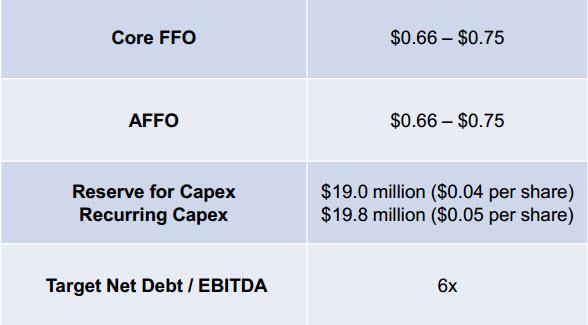 In terms of dividend policy, GPT has said that it will likely pay out around 65-75% of AFFO per share. CSG was at the higher end of the range, and that's the reason the yield was higher than that of most peers. Conversely, GPT was at the lowest end of the payout range. I put together the model below that forecasts GPT's dividend yield based on mid-point AFFO guidance with a payout ratio of 65%.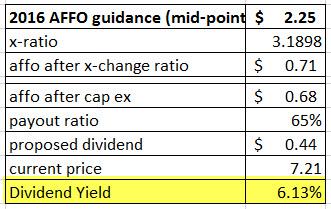 Given GPT's historically conservative dividend policy, I suspect the payout ratio will be closer to 65%. CSG paid monthly, and I suspect GPT will pay quarterly (as it has in the past). I prepared the chart below that includes GPT's "forecasted" dividend yield compared with that of the net lease peers:

Click to enlarge
Management Matters
Finally, I would like to conclude the article by highlighting GPT's management team. As noted above, I'm a shareholder in GPT, and one of the reasons that I own the stock is because I trust the management team. I have interviewed senior management (Dugan and Harris) on a number of occasions, and I find their experience to be a big differentiator and a reason that GPT should survive.
Furthermore, I believe the company will not only survive, but will also become a consolidator. The CSG merger has closed, and GPT management team has proven that it can successfully integrate and reposition assets. Here's a snapshot of GPT's growth in market cap since 2012: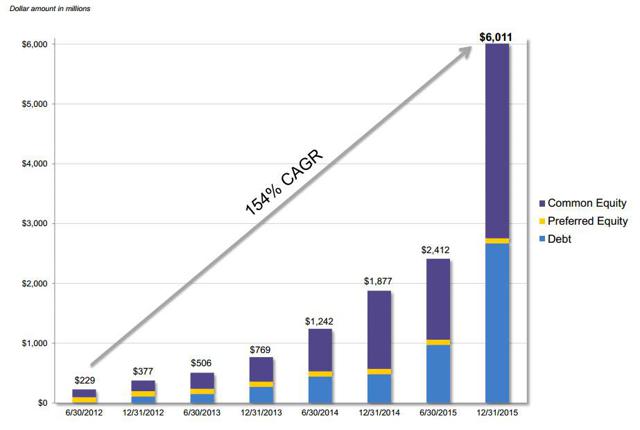 Click to enlarge
Here's a snapshot of its FFO and AFFO growth since 2012: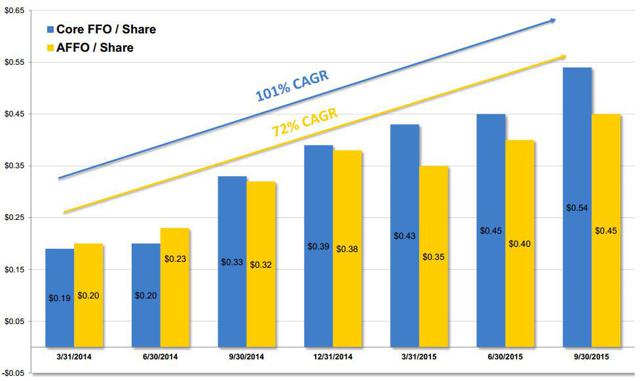 Click to enlarge
GPT's 2015 dividend growth was 10.0%, amongst the highest of all its peers. GPT's management team has delivered outstanding shareholder returns: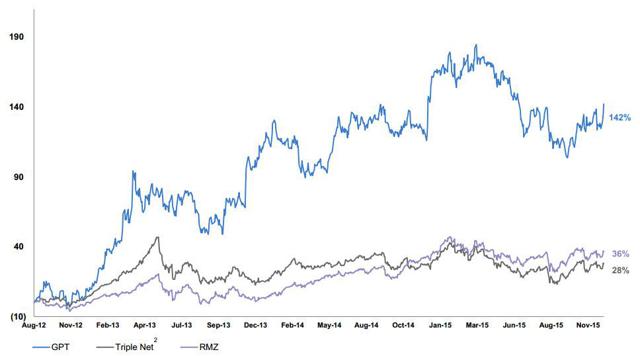 Click to enlarge
The management team has an incentive package in place, and the adjusted target is now $11.28 (was $36.00), vested over two years.
As I said, I jumped on GPT early, before the management team had proven itself. And that bet paid off. In 2013, it was my best REIT performer, and while it's not likely that I will see the same robust returns I witnessed three years ago, I do believe there is potential for strong price appreciation. Take a look at GPT's P/FFO multiple compared with that of its peer group:

Click to enlarge
As I said, GPT does not enjoy the low cost of capital advantage of the leading peers; however, the company has been disciplined on the long end of the balance sheet. That's why O and NNN are both "survival of the fittest" REITs, and GPT could become one.

Click to enlarge
Back in August, I added a few more shares in GPT, and here's how the shares have performed as compared to similar peers with European exposure: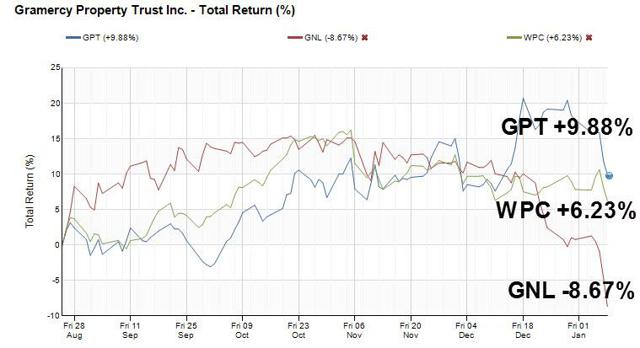 Click to enlarge
Here's how GPT compares (since August 2015) with other US-only REITs: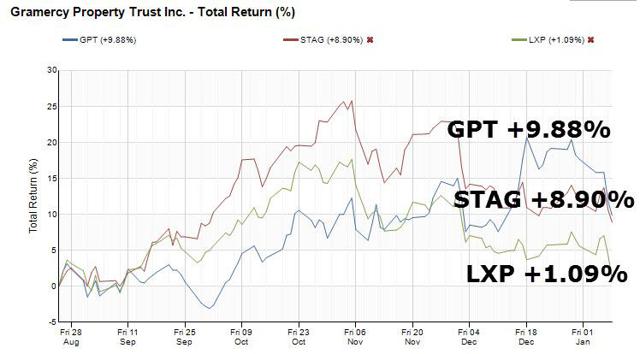 Click to enlarge
In Conclusion
GPT has begun the transformation of reducing office exposure with a goal of 75% industrial exposure. Now that the CSG deal has closed, there are a number of catalysts that should propel the share price: (1) asset sales; (2) new and increased dividend; (3) re-weighted in the RMZ; and (4) larger equity base (more stable investors). Collectively, I see strong catalysts to support share price appreciation in 2016, and perhaps the biggest risk for investors is if GPT's price does not become competitive. Maybe Mr. Market does not see it, but I believe Gramercy Property Trust is a classic consolidator that will continue to be a "survival of the fittest" REIT.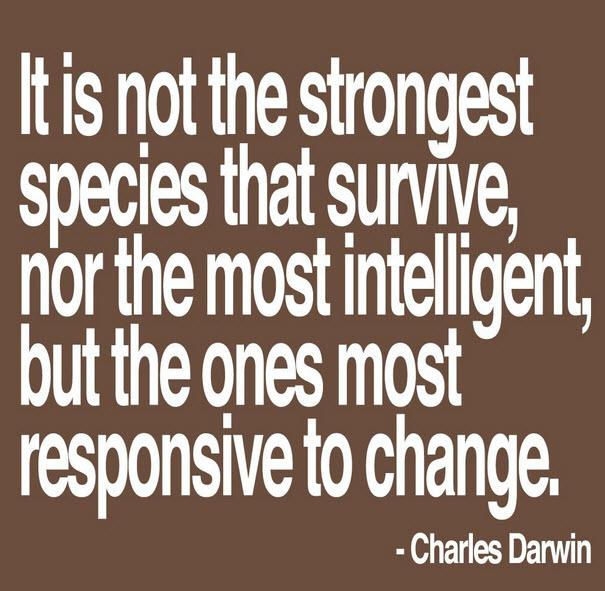 Sources: SNL Financial, F.A.S.T. Graphs, and GPT Investor Presentation.
Disclaimer: This article is intended to provide information to interested parties. As I have no knowledge of individual investor circumstances, goals, and/or portfolio concentration or diversification, readers are expected to complete their own due diligence before purchasing any stocks mentioned or recommended.
Disclosure: I am/we are long O, DLR, VTR, HTA , STAG, GPT, ROIC, HCN, OHI, LXP, KIM, WPC, DOC, EXR, MYCC, BX, TCO, SKT, UBA, STWD, CONE, BRX, CLDT, HST, APTS, FPI, CORR, NHI, CCP, WSR, CTRE, WPG, KRG, SNR, LADR.
I wrote this article myself, and it expresses my own opinions. I am not receiving compensation for it (other than from Seeking Alpha). I have no business relationship with any company whose stock is mentioned in this article.