A weekend spent driving around Georgia and the Atlanta suburbs has revealed that the next leg in the bull market will be led, not by FANG, but by companies serving places that have missed the bulk of the recovery.
The benefits of low oil prices are finally trickling down to the small towns and outer-ring suburbs that have suffered so badly since the Great Recession, sparking what looks a lot like optimism.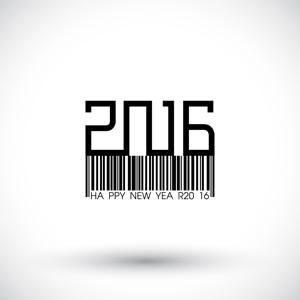 The recent action in Wal-Mart (NYSE:WMT) and competitors like Dollar General (NYSE:DG) and DollarTree (NASDAQ:DLTR), owner of Family Dollar, which have held up well during the worst of the January sell-off, are good indications of what is about to happen.
Tightened labor markets and lower costs mean low-wage workers in health care, retailing and food service are doing slightly better. The evidence can be seen in the monthly job reports and, of course, at the gas pump, where I paid as little as $1.68 for a gallon of gas over the weekend.
There were already hints in the numbers coming out of General Motors (NYSE:GM) and Ford (NYSE:F) -- over 17 million cars were sold during 2015. Even if most were low-mileage SUVs and trucks, they are still more efficient than the old iron they replace, meaning even with more driving demand for gas remains muted.
Where else should you put your money?
Low-end and chain restaurants look good here. These are stores like Darden Group (NYSE:DRI), owners of Olive Garden, down less than 3% during the first week of 2016. At its present price you're getting a yield of 3.23%, as results reported for the quarter ending in November were down from the previous period (although they beat the previous year slightly). I am guessing that Restaurant Brands (NYSE:QSR), owners of Burger King and Tim Horton's which is down 20% over the last year, should also bounce back. You might also make money over the next few months in Dunkin Brands (NASDAQ:DNKN), down 12% for the year but whose results have positive year-over-year comparisons.
Airlines should be full, and with jet fuel prices still low, they should also be profitable. Southwest (NYSE:LUV) is down only 2% during the sell-off and should get an early bid, as this is mostly a domestic story and its top-line keeps growing as do its operating margins, now nearly 25%. If you want a more speculative name Alaska Air (NYSE:ALK) was hammered last week, down 12.5%, but it did well in 2015, and the numbers are even better than Southwest's on the bottom line. The problem is that Alaska serves, well, oil-dependent Alaska, but the retreat looks overdone.
Home Depot (NYSE:HD) remains strong, with both it and Lowe's (NYSE:LOW) down over 6% in a week and poised to move higher. But now their suppliers deserve some love, too. The 9.6% move down in Stanley, Black & Decker (NYSE:SWK) looks overdone, and Snap-On (NYSE:SNA) is getting some buy recommendations.
If you want to be speculative you can even buy some of the worst-hit, but strongest oil stocks. Companies like EOG Resources (NYSE:EOG) and Pioneer Natural Resources (NYSE:PXD), which have the strongest balance sheets, will get the strongest boost from any move back toward the 40s, and I think they'll get a bounce well ahead of the equipment companies such as Halliburton (NYSE:HAL) or Schlumberger (NYSE:SLB). Just remember, these are now speculative names. Oil could remain a black hole for some time to come.
Just remember the investment thesis here. Get out this month. Drive around the outer-ring suburbs, and visit some friends in smaller towns. Look at what those folks are buying with the extra money in their pockets, and what their kids are doing with it. Buy that. And describe what you find on your travels in the discussion thread below.
Time to make some money.
Disclosure: I am/we are long HD, WMT.
I wrote this article myself, and it expresses my own opinions. I am not receiving compensation for it (other than from Seeking Alpha). I have no business relationship with any company whose stock is mentioned in this article.