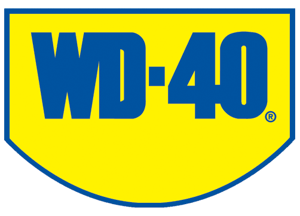 As many of you know, The WD-40 Company (NASDAQ:WDFC) is a household name. Make no mistake, many of us use its products regularly. Just before beginning to pen this article I used some of its lubricating products to eliminate the squealing grind of my office door. It is a good morning — but I digress. The company is a family name, having been around since 1953, and in 2014, I wrote about it being a buy-and-hold success story. As long as products will require lubrication, the company will always have a market for its flagship multi-purpose maintenance products under the WD-40 brand. I don't see the company going anywhere, that is, I see continued and growing demand for its products. While the last two quarters were so-so, I said I wouldn't let one bad quarter scare me off. When the Q4 earnings came out the headline numbers are certainly weaker than I would like, but digging deeper we saw that this was just noise. And now, the company has just released its Q1 earnings, and the headline numbers show a revenue miss, but a bottom-line beat. So what is going on here?
Despite the somewhat so-so nature of the headline earnings, the stock is up nicely on the news. So what is the deal here with the revenue miss? Well once again sales for the quarter were impacted by currency issues. On an absolute basis, sales for the third quarter we $92.5 million, down 4% year-over-year. It missed estimates by $5 million. Now, what I want to point out however is that if we look at the sales on a constant dollar basis, net sales for the quarter would have been $96.2 million for the quarter. That is flat quarter-over-quarter on a constant dollar basis and still would result in a miss on sales.
Thus, when you back out the currency issues, the sales picture isn't as bad as the bears would have you believe, but a miss is still a miss. Yet the Street is welcoming this quarter. Why is that? Well how about the earnings picture? Well they were a beat versus analysts' estimates, but are they rising? The answer is yes. Net income jumped 12% to $12.1 million compared to last year's quarter and earnings per share came in at $0.83, beating estimates by $0.03. This is a strong year-over-year increase and the company is heading in the right direction.
The best news out of this quarter, and one of the keys to this company I cited when I first highlighted the company, is of course its margins. I had called for margin improvement. This was because I felt the company would effectively reduce its input costs while managing price increases. Well, this has been the pattern the company has followed. Gross margin widened once again in Q1 to 55.6% from 51.6% last year. This is up from the 54.3% in Q4 and is also up from the 53.3% in Q3. That is excellent and you need to be aware of this. Margin expansion like this for such an established company is impressive. One of the big drivers of this increase in margins was a decline in the growth of expenses. Administrative expenses were up 2% to $27.8 million versus last year, but advertising expenses were down 4% to $5.7 million. Overall, the company performed within my expectations. Gary Ridge, president and CEO, stated:
Although foreign currency exchange rate fluctuations negatively impacted our reported sales, we continue to see maintenance product sales growth in local currencies in nearly all our markets. Our European markets, in particular, continue to be heavily impacted by the weakening of the euro against the pound sterling as well as the strength of the U.S. dollar. When we remove all foreign currency exchange rate impacts, we grew consolidated sales by about half a percentage point which is a little lighter than we would have liked to see. This was caused by the timing of customer orders and promotional activities as well as unstable market conditions in Russia. While we expect we will continue to see fluctuations in the performance of certain markets quarter to quarter, our long-term growth plans remain unchanged.
Now that is a bit cautious, but is realistic. However, I think what we are witnessing right now is most certainly temporary. Currency issues are real, with 40% of sales coming in different currencies. The strength of the dollar is a real threat to domestic companies doing a lot of business overseas. That said, the company continues to slash costs and focus on margin improvement. There is growth in most segments. The currency issue is hitting most domestic companies. But this will not go on forever. Keep in mind that the company is incredibly shareholder friendly. The company has a nice share repurchase plan. It has been authorized to buy up to $75.0 million of its outstanding shares through August 31, 2016. From March 1, 2015 to November 30, 2015, the company has bought back 278,334 shares at a total cost of $23.8 million. But wait, there is more. I cited this company as a serial dividend raiser. And guess what? The company hiked its dividend once again. In fact, it raised the dividend 11% to $0.42 quarterly. That is the reason we own a stock like this. Slow long-term growth with dividend hikes along the way.
Looking ahead I expect slow and steady growth, coupled with the continued shareholder friendly policies. Thus I maintain a buy rating. The market has been pulling back and I think if this one drops you can put in some well-timed buy orders.
Christopher F. Davis has been a leading contributor with Seeking Alpha since early 2012. If you like his material and want to see more, scroll to the top of the article and hit "Follow." He also writes a lot of "breaking" articles, which are time-sensitive, actionable investing ideas. If you would like to be among the first to be updated, be sure to check the box for "Real-time alerts on this author" under "Follow."
Disclosure: I/we have no positions in any stocks mentioned, and no plans to initiate any positions within the next 72 hours.
I wrote this article myself, and it expresses my own opinions. I am not receiving compensation for it (other than from Seeking Alpha). I have no business relationship with any company whose stock is mentioned in this article.