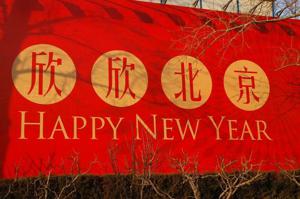 After a rocky start to 2016, much of the focus this week may not be on economic releases but instead on China to see what exactly, if anything, the PBoC will do to stop the rot. The back end of last week saw the removal of circuit breakers in China and Chinese equities finished higher on Friday, while the PBoC refrained from weakening the CNY further, however this was not enough to boost sentiment in western markets. As such, many consider this week to be an important barometer as to whether global markets are strong enough to bounce back from the rocky start, or whether 2016 may prove to be somewhat of a tumultuous year.
As well as newsflow from China, another indicator to economic strength will be earning season, which unofficially kicks off on Monday with Alcoa (NYSE:AA), while Intel (NASDAQ:INTC), JP Morgan (NYSE:JPM), Blackrock (NYSE:BLK) and Citi (NYSE:C) all report later in the week. Of note, Analysts at Goldman have stated that they are in favor of call-buying for earnings following the pullback we have seen in the first week of the year as it has increased relief rally potential, with the catalyst being the possibility of revisions (upward/downward) to earnings. Goldman include the likes of Apple (NASDAQ:AAPL), LinkedIn (NYSE:LNKD), Mylan (NASDAQ:MYL) and Qualcomm (NASDAQ:QCOM) in their predictions for potential upside to EPS, while suggest that Boeing (NYSE:BA) and Sysco (NYSE:SYY) may disappoint.
There are also a number of datapoints out of the US which may garner some attention, including the likes of retail sales, where as usual the control sales will be in particular focus, as well as industrial production and JOLTS job openings, which is a number known to be looked at by the Fed.
In terms of central bank news, while we expect the usual slew of speakers, this week also sees the latest BoE rate decision and the minutes from last month's ECB meeting. The ECB minutes may not garner too much attention due to their out of date nature, as well as the fact that ECB's Draghi holds a press conference after each meeting, so most points should have been covered already. The BoE meeting may be of more interest, however with CPI remaining at 0.1% Y/Y for November, it is unlikely that many of the MPC members will be tempted to join McCafferty in calling for a rate hike. Another focus point in the release, will be to see if the minutes reiterate the rhetoric from last month where the BoE stated that there is no mechanical link between UK policy and those of other central banks, and their stance would be determined by domestic inflation outlook. Participants will also be looking out for any clues as to the impact of the latest slump in commodity prices on the central bank's rhetoric.
Sources: BBG
Disclosure: I/we have no positions in any stocks mentioned, and no plans to initiate any positions within the next 72 hours.
I wrote this article myself, and it expresses my own opinions. I am not receiving compensation for it (other than from Seeking Alpha). I have no business relationship with any company whose stock is mentioned in this article.