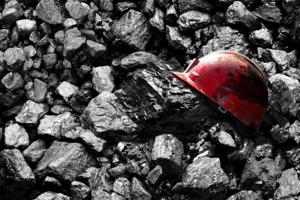 The year 2016 started with another bankruptcy in the coal mining space. As widely expected, Arch Coal (NYSE: ACI) filed for bankruptcy protection today, on January 11. In my previous article on Arch Coal I was expecting January 15 to be the last day for Arch Coal as a NYSE-listed stock, but the company decided not to wait until the end of the week to tell the inevitable.
With this move, Arch Coal follows the path of last year's bankruptcies of Walter Energy and Alpha Natural Resources. As a result of the restructuring, the company plans to eliminate $4.5 billion of debt. As a reminder, Arch Coal had $5.1 billion of debt at the end of the third quarter.
Arch Coal's case is somewhat similar to Alpha Natural Resources' bankruptcy, as the company did not run out of money but was forced to file for bankruptcy protection due to the high debt load and weak coal outlook. On the day of filing, Arch Coal had more than $600 million of cash and short-term investments and planned to receive $275 million in DIP financing.
Impact on coal prices
If history is any guide, Arch Coal's bankruptcy won't impact coal pricing, at least in the near term. Previous high-profile bankruptcies of Walter Energy and Alpha Natural Resources failed to provide any support for prices of met coal and thermal coal. I expect the same will happen in Arch Coal's case.
The company already stated that the bankruptcy filing won't affect its day-to-day activities and also mentioned that all its operating segments were cash flow positive during the first three quarters of 2015. Now, as the debt is mostly eliminated, Arch Coal won't have incentives to decrease its production levels. In fact, only the continuing drop in demand may force the company to cut output.
It is yet to be seen whether the restructuring will result in any asset sales from Arch Coal. In the second half of 2015, Arch Coal's efforts were focused on finding a solution to the debt problem. In the end, the company was not able to find such a solution, and was forced to file for bankruptcy protection.
Contrary to Peabody Energy's (NYSE: BTU) case, Arch Coal's management did not view asset sales as a way to support the company through the tough times. If we look at the company as a physical operation rather than a stock that trades on the exchange, this was probably a wise decision from Arch Coal.
Impact on competitors
Another bankruptcy is a blow for the remaining competitors. As I mentioned above, Arch Coal's bankruptcy means there will likely be no supply cuts from the company, at least in the near term. Obviously, the most interesting topic is Arch Coal's bankruptcy's impact on Peabody Energy, a company whose stock lost more than 60% of value after the reverse split. As a reference, I discussed the topic of Peabody Energy in my December articles titled "Will Peabody Energy Be Around In 2016" and "Peabody Energy - A Look At Cash Flow In 2016".
The biggest thing here is that Peabody Energy is currently in the same kind of negotiations that Arch Coal was pursuing for half a year and which led to nothing. From a stock market perspective, the news about Peabody's negotiations failed to provide upside for Peabody's shares and they continued their decline after a few promising days that followed the news release.
What is also interesting, the recent upside in natural gas, which was helped by normalizing winter conditions, also failed to provide support for Peabody's shares. It looks like the market is increasingly believing that Peabody Energy will follow Arch Coal's path.
From the big picture point of view, the situation is similar. Peabody Energy also has big legacy debt and has to rely on successful negotiations with debtholders. At the same time, Peabody Energy is set to compete with companies who got rid of their excessive debt. The more coal prices stay low, the less this scenario looks like a viable prospect for Peabody Energy.
I believe that it is possible that a "critical mass" of bankruptcies exists. This means that after a certain number of competitors have filed for bankruptcy and got rid of their debt loads, other players will be forced to do the same in order to remain competitive.
Despite the fact that Arch Coal's bankruptcy was widely expected, it is still negative news for the remaining listed coal stocks, from Peabody Energy to Cloud Peak Energy (NYSE: CLD) and Alliance Resource Partners (NYSE: ARLP). Arch Coal's bankruptcy process will be closely watched, and I believe that it will disappoint those who expect any production cuts as a result of this process.
Also, another bankruptcy puts more pressure on the already low sentiment towards anything coal-related. I think that all coal stocks will likely start this year with some pressure caused by "who's next?" mentality.
Lessons for the future
The current crisis in the coal industry is very instructive. It clearly showed all the dangers of excessive debt load. Also, it showed that initial expectations for supply realization did not come true and that bankruptcies did not help this process.
I believe these are very important lessons to be learned no matter what industry you are interested in. Similar processes are currently taking place in the oil market, and the situation already develops according to the "coal scenario", as initial expectations of supply rationalization due to low oil prices were wrong and prices continue to fall.
It is important to remember that the company's survival and the company's stock survival are very different things. Arch Coal, Walter Energy, Alpha Natural Resources continue their operations and may at some point re-emerge as NYSE-listed stocks when the coal market finally improves and new stockholders want to cash out of their positions.
Among the remaining listed stocks, Peabody Energy will likely grab most headlines as the earnings season approaches and the company will try to persuade investors that it will survive the current downturn.
Disclosure: I/we have no positions in any stocks mentioned, and no plans to initiate any positions within the next 72 hours.
I wrote this article myself, and it expresses my own opinions. I am not receiving compensation for it (other than from Seeking Alpha). I have no business relationship with any company whose stock is mentioned in this article.
Editor's Note: This article covers one or more stocks trading at less than $1 per share and/or with less than a $100 million market cap. Please be aware of the risks associated with these stocks.