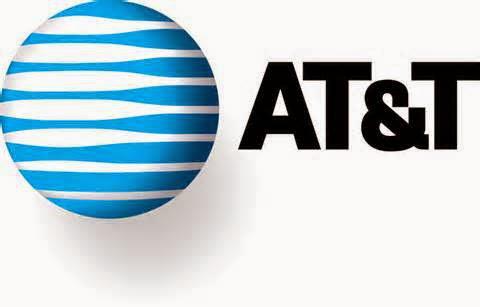 I had to write this article on AT&T (NYSE:T). I was compelled to do so by readers of my last article on Verizon (NYSE:VZ):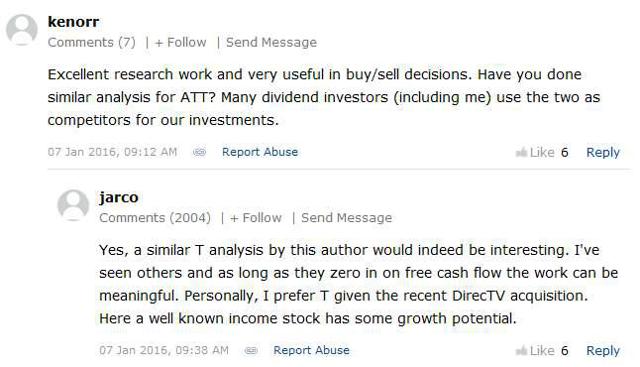 Click to enlarge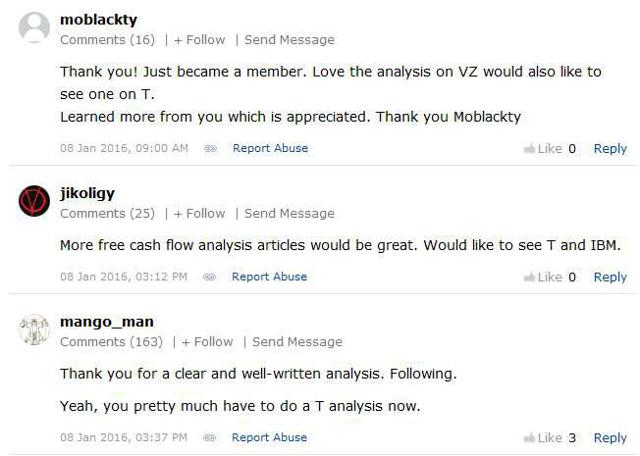 Click to enlarge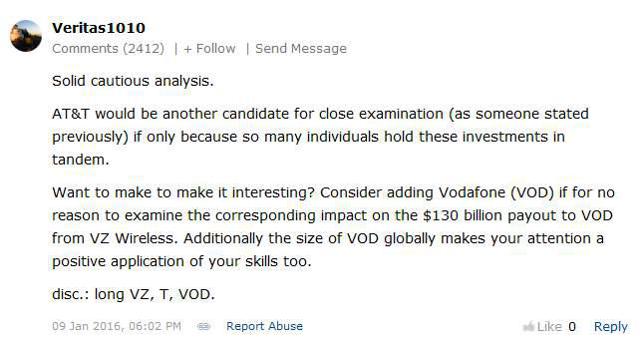 Click to enlarge
That said, this is a timely article, as AT&T is now making a bid againsth its biggest rival, VZ, for the FirstNet contract. This article is not intended to compare T and VZ, but with these two companies fighting over the same customer base, you would benefit by reading both this article on T and my previous article on VZ. As pointed out, some investors hold both stocks, but unless you are a dividend investor, I don't see much reason to do so.
Instead, because the success of one company necessarily cannibalizes the success of the other to some extent, I would recommend you find the better of the two and hold it. Alternatively, make a pair trade on the wireless telecom industry by finding an overvalued stock and undervalued stock. Short the former and buy the latter. Congratulations, now you're hedged.
The Dividend
My guess is that most people holding T and reading this article are value investors who benefit from T's high dividend payout. It was also the dividend analysis from my last article that was requested. Thus, we will move forward with a full analysis of the dividend: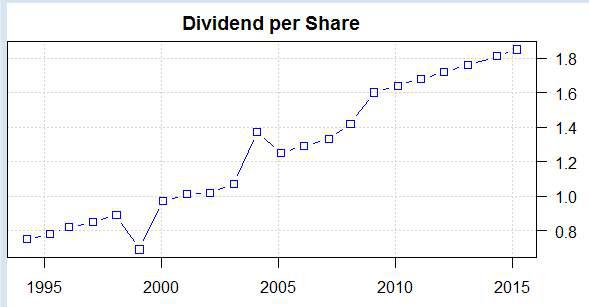 The dividend per share has been rising steadily, taking only two dips over the last twenty years, once in 1998 and once in 2004. The 1998 cut was during a bear market; the 2004 cut was a management decision that addressed concerns of declining profits. In the past 10 years, T's stock price and dividend have move upward to equal degrees, both nearly doubling: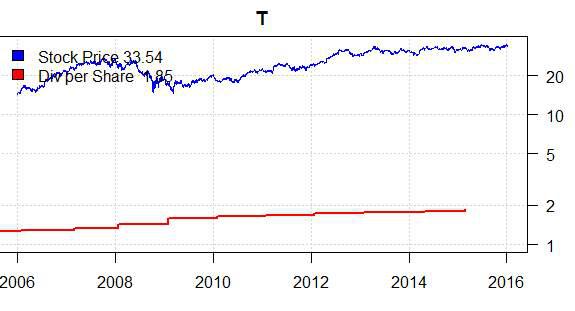 Remarkably, T's outstanding shares are on the decline - and have been since 2008 - implying a successful buyback program. This trend should continue, as last year T announced a 300 million share buyback program. Such buybacks help companies show confidence in their company, reduce share dilution, reduce exposure to double-taxation, and drive up stock price (some use the term "inflate"):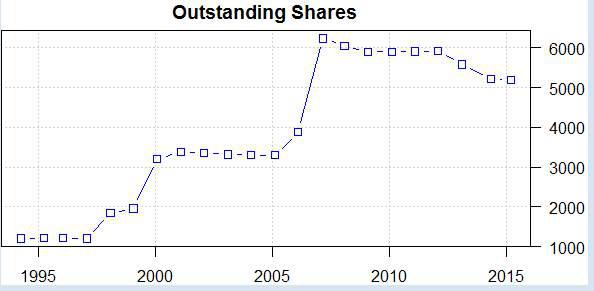 Has this affected T's yield? Plotting the dividend versus stock price, it seems as though the buyback program has driven the stock price to outpace the dividend growth. However, the yield has also risen during a decrease of outstanding shares, increasing from a relative low 6% in 2007 to a relative high 10% in 2009. Still, the yield is at an all-time low: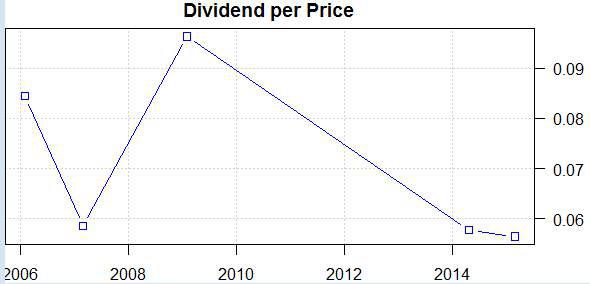 A falling yield does not always merit concern. It could be the product of management being conservative with their dividend increases. What is concerning, however, is the fact that T's dividend payout has recent dipped under T's net income: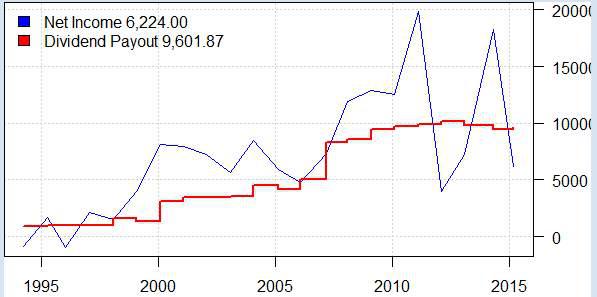 T has been in this region in the past, managing to increase its dividend like clockwork. The main disappointment here is that although T had finally managed to drive its payout percentage (versus net income) down to 50% last year, the payout percentage is now back over 100%, at a dangerously high 150%: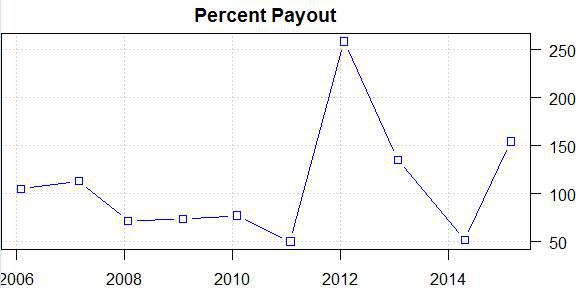 But T pays its dividend with cash, making free cash flow (NYSE:FCF) an important statistic for the company. Rises in FCF would imply less need for concern for T dividend investors. And indeed we see a steady history of rising FCF in T: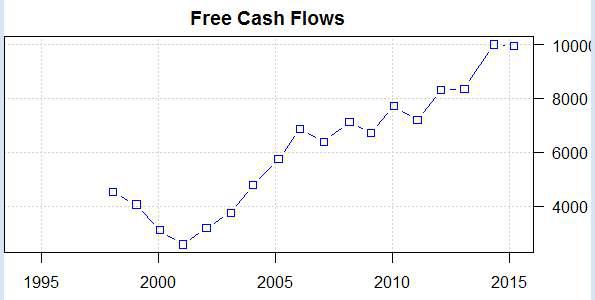 Though FCF is down this year, the chart above implies that this is standard for T. Apparently, T has had a zig-zagging FCF for the past 10 years. T takes a "two-steps forward, one-step back" approach to FCF, apparently spending its income on strong investments and within its means; and this has been evening out over the past four years, changing to a "rise-flat" instead of a "rise-fall" pattern.
In fact, using a long-term perspective, T has never been better in regards to FCF. A running average shows FCF at an all-time high. It's as if post-2008 investments are finally paying off: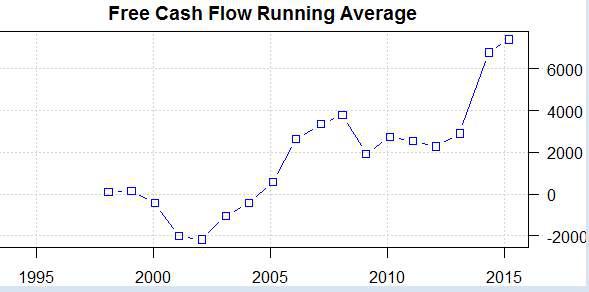 Still, even with extra cash on-hand, T cannot afford to pay out these dividends. Yet it continues to do so. This is a possible cause for concern: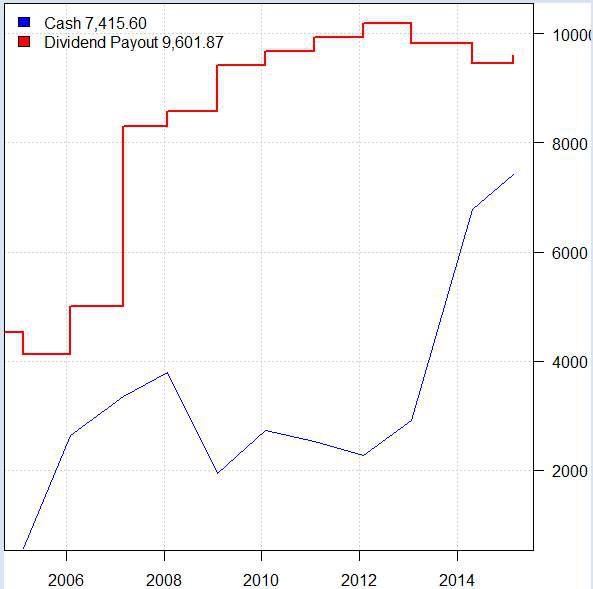 But this is nothing new for T. They have consistently been paying an attractive dividend despite not having the cash to do so. T has gotten better in the recent years, The percent of cash paid as dividends is dropping and due to reach below the 100% level by 2017, if this pace continues:
Conclusion
With T announcing another dividend increase for 2016, it is on pace with its steady increase rate. The fact is that T has been steadily paying out dividends despite the numbers and will likely continue to do so. What is concerning, however, is the decline in the overall yield of the stock.
With VZ's dividend on the rise and payout being below 100% of its FCF, VZ seems like a better choice for dividend investors with an eye to the future. That said, T is bringing its dividend payout below its FCF at a time in which it is also using its free cash to buy back shares - an impressive feat. T likely understands the mindset of most its investors and therefore has set the goal to continue consistently paying out and raising its dividend.
Nevertheless, the current rate of dividend payout versus income is preventing T from substantially raising the dividend. It would be nice to see a large increase in the dividend, but this is likely impossible until T finishes its buyback program. T is likely going to move forward at the same pace as before, but hopefully they can get their cash management in better order so as to restart the yield growth.
Overall, T looks in good shape. Because T is slightly undervalued, according to my discounted cash flow valuation (which puts the intrinsic valuation of T at 34.18), I don't recommend a pair trade with T and VZ, as the latter is also slightly undervalued according to my analysis. If you're looking for a pair-trade in this industry, you will have to look elsewhere.
In the meantime, T is a good choice for a reliable dividend. So is VZ. If I were putting my money in this game, I would probably do what I said I don't recommend at the beginning of this article: go halfsies - 50% in VZ and 50% in T, at least until we see who wins the FirstNet bid.
Request a Statistical Study
If you would like for me to run a statistical study on a specific aspect of a specific stock, commodity, or market, just request so in the comments section below. Alternatively, send me a message or email.
Disclosure: I/we have no positions in any stocks mentioned, and no plans to initiate any positions within the next 72 hours.
I wrote this article myself, and it expresses my own opinions. I am not receiving compensation for it (other than from Seeking Alpha). I have no business relationship with any company whose stock is mentioned in this article.