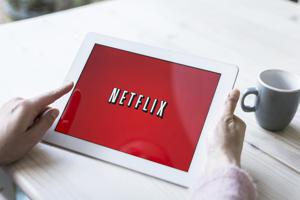 Netflix (NASDAQ:NFLX) came out swinging at this year's CES, announcing that the streaming service will simultaneously launch in over 130 different countries globally, bringing its total international footprint to 190 countries and covering 20 different languages. As I mentioned in my earlier note (see - Netflix: Dancing With The Elephants) NFLX will be available in India as well as Russia.
Although the market already expects NFLX to launch in various countries throughout 2016, the simultaneous launch is a bit of a surprise and will likely have negative implications on EPS in the first half of 2016 given the heavy upfront content cost associated with the launch. Additionally, the simultaneous launch may also suggest that competitive risk is growing in the domestic market where subs growth could disappoint again in the upcoming quarter, making the international subs growth increasingly important to support NFLX's consolidated subs growth in the medium term.
That said, I reiterate my cautious view on NFLX. I have highlighted that NFLX's domestic subs growth could disappoint given the growing competition from HBO (Time Warner) (NYSE:TWX), Hulu, YouTube and Amazon Prime (NASDAQ:AMZN) (see - Netflix: 2016 Outlook - Slight Chance Of Shower, Amazon 2016 Outlook: Ready For Prime Time and Google 2016 Outlook: The Changing Face Of TV ). Now NFLX's risk profile has been exacerbated with a potential EPS miss due to heavy upfront content cost, and I would recommend investors to avoid this stock in the near-term. Top picks among the internet space remains Facebook (NASDAQ:FB), Google (NASDAQ:GOOG) (NASDAQ:GOOGL) and AMZN.
NFLX guided flat operating income growth in 2015 and 2016. While investors may see the company meeting its 2015 guidance, 2016 guidance could be in a rough ride with the heavy upfront cost associated with purchasing content for 130 countries that it just launched simultaneously. Given that NFLX came out swinging, there is a good chance that Q1 EPS could be negatively impacted and this may spill over to the second quarter.
Although the street applauded NFLX's global expansion with the stock up heavily post announcement, I think this could potentially suggest that domestic subs growth is becoming increasingly challenged and that NFLX needs the international markets to grow its consolidated subs base. At CES, the company disclosed that it streamed 42.5b hours in 2015, 46% growth from last year. While NFLX does not break down the media consumption between domestic and international, we can safely assume that the growth is coming mostly from the international side with subs growing +55-65% y/y this year vs. the domestic low double-digit growth. Given that HBO has been gaining traction in the US, YouTube rolling out its own paid SVOD service and Hulu expanding its content library, the proliferation of OTT product is multiplying consumer choices that are ultimately negative implications to NFLX.
Conclusion, reiterate my cautious view on NFLX.
Disclosure: I/we have no positions in any stocks mentioned, and no plans to initiate any positions within the next 72 hours.
I wrote this article myself, and it expresses my own opinions. I am not receiving compensation for it (other than from Seeking Alpha). I have no business relationship with any company whose stock is mentioned in this article.