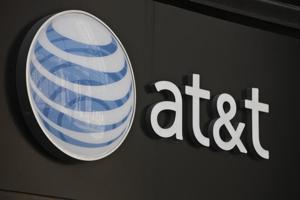 As many of you know, AT&T (NYSE:T) is my top dividend play for the next five years. You probably are tired of hearing me quip that I have been covering it from a number of different angles. The fact is, this name is rather divisive. Some insist it's dead money. Others see it as stuck in neutral. Then there are those like myself who simply see AT&T as a beautiful spot to be in. At the center of all of these positions on the stock is the DirecTV purchase. With this purchase there are strong sources of revenues, but the company has been saddled with debt. This debt spooks many of you but that is why the company has been reluctant to hike its dividend dramatically. That is reality and so as much as I enjoy a pay raise, for the long-term health of the company, this debt needs to be paid down. By paying this down, while still upping its payout by the way, the stock is incredibly attractive.
I personally invested in this company for the long-term because it is NOT the same old boring company. I showed you the power of the dividend long-term. But I also think there is growth potential because the company as a whole is undertaking exciting ventures. Again, it's my top recommendation for a dividend name over the next five years. It's a good spot to be in. Look at the recent sell-off in markets. While AT&T dipped in tandem, it dropped far less than the averages. I like that. It is not a name that gets dumped. The yield is too high; it has downside protection. The major concern going forward however is what the company is going to do to keep growing its customer base. Well just this morning, we learned of an incredible new move by the company that leverages its DirecTV purchase. I think this is a game changer.
So what is the big news? Well in an era where companies are moving as far away from unlimited data plans as possible, AT&T just announced a new unlimited wireless data offer for its new and existing TV subscribers. The idea is to attract a base of customers who want to enjoy watching their favorite content anywhere and everywhere. So, what will happen is that both existing and new wireless customers who have or add DirecTV or AT&T U-Verse TV will have the option to get the new unlimited data plan. What better way to attract new customers to the DirecTV world then this? This will allow data heavy data using customers the data they will need for watching video content, gaming and using the internet on their mobile devices.
This news has me excited. Now what comes with the plan and how much does it cost? Well first you need to be a TV content customer. Then, the new unlimited data plan will include unlimited data, obviously, as well as unlimited talk and text. The unlimited plan on a smartphone will be $100 per month with the option of adding extra smartphones to the plan for $40 per month each. Now think about this for a family. The plan will even allow a fourth smartphone to be added at no additional cost.
Along with this announcement, the company is allowing new customers to come in with a great deal. If you are a new or existing DirectTV or U-Verse TV subscriber but not an AT&T wireless subscriber, for a limited time, new customers can receive $500 in credits when switching to the unlimited plan if you have 1) an eligible trade-in and 2) buy a smartphone on AT&T Next. Further, if someone is an AT&T wireless customer, but not a subscriber to TV content, customers can add a TV package beginning at $19.99 per month for 12 months, with a 24 month agreement.
Folks, this new unlimited plan is the best offer I have seen in years from a wireless provider. As video traffic continues to grow for wireless providers, and AT&T has just invested massively in its video/TV offerings, this move makes sense. I am excited to see what the impact of this move is when the company reports its current quarter. I have to imagine we are going to see a surge in subscriptions, which in turn means higher revenues.
Note from the author: Christopher F. Davis has been a leading contributor with Seeking Alpha since early 2012. If you like his material and want to see more, scroll to the top of the article and hit "follow." He also writes a lot of "breaking" articles, which are time sensitive, actionable investing ideas. If you would like to be among the first to be updated, be sure to check the box for "Real-time alerts on this author" under "Follow."
Disclosure: I am/we are long T.
I wrote this article myself, and it expresses my own opinions. I am not receiving compensation for it (other than from Seeking Alpha). I have no business relationship with any company whose stock is mentioned in this article.