In my view Berkshire Hathaway (NYSE:BRK.A) (NYSE:BRK.B) is one of those obviously wonderful companies. Naturally its size has become a bit of a complexity, but it remains that there are numerous positives going for the conglomerate.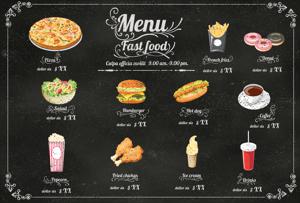 First you have the wholly owned subsidiaries. With a lot of companies you're focusing on an industry or two - say McDonald's (NYSE:MCD) with fast dining - as an example. Granted this is rather large enterprise, but it remains that industry specific events can have an outsized effect on the business.
With Berkshire Hathaway you're looking at scores of wholly owned companies in a wide range of industries. You have well-known names like Fruit of the Loom, GEICO, NetJets, Dairy Queen, Pampered Chef and See's Candies mixed in with lesser-known companies dealing in bricks, paints, insurance, newspapers, jewelry, homes, clothing, furniture, toys, flooring and the list goes on and on.
Add in an energy business and a full-sized railroad and you get the picture. Berkshire Hathaway owns railroad BNSF, which is similar in size to Union Pacific (NYSE:UNP) and larger than CSX (NASDAQ:CSX) or Norfolk Southern (NYSE:NSC). The difference with Berkshire being that this isn't the only business - it's just one of dozens and dozens.
So that's the first part, instead of being in railroads or fast dining or insurance only, you're looking at a truly diversified firm. Next up you have the publicly equity portion of the company. This too is unlike your typical company. Berkshire doesn't just have 100% stakes in scores of subsidiaries; the company also has partial stakes in very large publicly traded businesses.
Here's a sampling: Berkshire Hathaway owns 15% of American Express (NYSE:AXP), 9% of Coca-Cola (NYSE:KO), 8% of IBM (NYSE:IBM), 5% of U.S. Bancorp (NYSE:USB), 2% of Wal-Mart (NYSE:WMT) and 9% of Wells Fargo (NYSE:WFC). And that's just a few of the dozens of public ownership stakes totaling well over $100 billion. Berkshire Hathaway has grown from a small textile company to a massive holding company in every sense of the phrase. Add in an exceptional cash balance and Warren Buffett at the helm and it's easy to see why investors are interested in this business. And that's prior to talking about the superb investment performance.
If there were a knock on the security - aside from now being much larger - for the income investor it would likely be the lack of a dividend. Now assuredly the logic behind this decision has been well explained and continues to be supported. Yet at the same time I would contend that if the security was paying a 2% of 3% or 4% dividend yield, a good deal more income investors would happily own a piece of the company. As it stands, few income portfolios make this holding a priority.
Yet this doesn't have to be the case. Aside from always selling shares (which by the way can still easily make you richer over time) there are other ways of obtaining cash flow from owning shares. One that I would like to explore is selling a covered call on shares you own.
As I write this, the "B" shares of Berkshire Hathaway trade around $129 or thereabouts. The January 20th, 2017 call option with a $145 strike price has a bid of about $3.80. In other words, you would agree to sell your shares at $145 within the next year and receive $3.60 per share upfront for doing so. Naturally transaction costs vary and options fluctuate, but anticipating a premium of $360 or so based on agreeing to sell 100 shares could be used as a baseline. This would equate to a yield of about 2.8% - a bit shy of the article's title, but remember you would receive this cash flow upfront instead of in quarterly installments.
Now let's look at the possible outcomes from this agreement. In its simplest form, there are only two: either the option is exercised or it is not. If the option were to go unexercised, as would likely be the case if the share price remained below $145, you would keep your shares and your option premium. Clearly this is favorable to simply owning shares.
Not only do you still hold your ownership stake, but you also received immediate cash flow and your return would be higher than someone who did not sell a call option. The key here being only owning securities that you'd be happy to hold, despite what happens to the share price in the coming year.
A second possibility is that the option is exercised. In this case, it would be likely that the share price goes above $145 - say to $160. In this case you would still keep your option premium - call it $3.60 - but you would be forced to sell shares at $145. Your total gain would be $148.60 (prior to expenses or taxes) for an annualized gain of about 15%. The upside is that you received immediate cash and had a 15% return. The downside is that by simply holding the shares (and not selling a call option) your return could have been 24%. Selling a covered call limits your potential upside. In this case, the important part is that you only want to make agreements where you'd be happy with either outcome.
That's the basic construct of selling a covered call on a company like Berkshire Hathaway. If the call is not exercised, your return is higher and you receive immediate income, which can rival that of a typical dividend yield. If the option is exercised, you may lose out on some upside but you're the one making the agreement.
A lot of people point to another downside: the share price decreasing more than the option premium received. Yet this type of logic only holds if you're thinking in trading terms. If you're going to own shares for the long-term regardless, the larger risk is capping your upside.
Of course you don't have to agree to sell your shares at $145 within the next year (or at any price for that matter). There are many alternatives. Here's a look at various strike prices and potential premiums for the January 20th call date:
| | | |
| --- | --- | --- |
| Strike Price | Call Bid | Net |
| $130 | $10.05 | $9.80 |
| $135 | $7.50 | $7.25 |
| $140 | $5.10 | $4.85 |
| $145 | $3.80 | $3.55 |
| $150 | $2.84 | $2.59 |
| $155 | $1.66 | $1.41 |
| $160 | $1.30 | $1.05 |
| $165 | $0.85 | $0.60 |
| $170 | $0.50 | $0.25 |
Here I've assumed transaction costs of $0.25 to come to a "net" premium. Which naturally could be higher than what you'd actually pay. The idea is to get a feel for the fluctuations involved along with getting an idea of what you might receive, if you chose to look at this sort of strategy.
Here are the same strikes prices and "net" premiums, along with the assumptions it implies:
| | | | | |
| --- | --- | --- | --- | --- |
| Strike Price | Net | Capital App | Prem Yield | Total Gain |
| $130 | $9.80 | 1.0% | 7.6% | 8.6% |
| $135 | $7.25 | 4.8% | 5.6% | 10.5% |
| $140 | $4.85 | 8.7% | 3.8% | 12.5% |
| $145 | $3.55 | 12.6% | 2.8% | 15.4% |
| $150 | $2.59 | 16.5% | 2.0% | 18.5% |
| $155 | $1.41 | 20.4% | 1.1% | 21.5% |
| $160 | $1.05 | 24.3% | 0.8% | 25.1% |
| $165 | $0.60 | 28.1% | 0.5% | 28.6% |
| $170 | $0.25 | 32.0% | 0.2% | 32.2% |
Note that this table only represents one possibility - the option being exercised - and thus paints a rosier picture than what could actually happen. As an example, if the share price were to decline 30%, the $140 strike would not be exercised, and thus your total return for the security would also be negative. Selling a covered call is not a sure way to a positive gain. The above table simply shows you the arrangement to which you are agreeing, should the call be exercised.
From this table we can see another prospective come into play. By agreeing to sell your shares at a future date, and in this case at a higher price, you can receive intermediate cash flow. As compared to owning shares, there are benefits and drawbacks. The main benefit is the upfront cash flow component that represents better returns if the call is not exercised. The downside relates to having to sell if the share price advances well above your agreement.
Of course this all comes back to personal preference. If you believe shares could advance 40%, you might not be interested in capping any of your gains. If you want a strong upfront cash flow, and don't mind "settling" for a 8%, 10% or 12% gain you can accomplish this by owning the underlying security and selling calls near the current share price. Finally, if you're more concerned about total return, you could agree to sell but only with a 20% or 25% gain, and still receive an immediate - albeit reduced - cash supplement.
The idea is that there is another alternative out there. Aside from not owning shares or owning and always divesting shares, here's another way to derive income from the security. A lot of income investors see the lack of a dividend and move on. Yet this doesn't have to be the case. You can both partner with Berkshire Hathaway and have cash flow generated from your ownership stake.
Disclosure: I am/we are long BRK.B, KO, MCD, IBM, WFC.
I wrote this article myself, and it expresses my own opinions. I am not receiving compensation for it (other than from Seeking Alpha). I have no business relationship with any company whose stock is mentioned in this article.