There's a great chance that Netflix (NASDAQ:NFLX) will repeat its amazing stock market run of 2015 (+129% YTD performance) this year. Aside from the alleged suspension of Apple's (NASDAQ:AAPL) planned subscription-only streaming TV service, the expansion to 130 new countries will greatly help Netflix protect its growth momentum.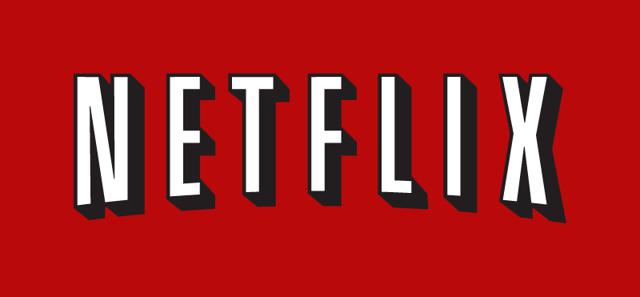 Click to enlarge
Source: Netflix
Netflix currently has more than 70 million paying customers. However, there is a chance Netflix could hit 100 million subscribers soon because of the potential subscribers coming from 130 new countries.
This massive expansion was likely partly made possible by Netflix's new per-title video compression technology. The company announced last month that it is implementing a per-title (or content-aware) method of video encoding. This is to create better-looking video files for subscribers with limited internet speeds.
As we all know, a majority of the world's countries still lag behind America and Europe when it comes to internet connection speeds. The long-term success of Netflix in Latin America, India, Africa, Indonesia, and the Philippines depends on whether it can stream efficiently to people with less than 2Mbps average internet speed.
More Efficient Video Encoding Means Better Streaming Over Slower Net Connection
Millions of people in emerging markets can definitely afford the $10/month subscription fee of Netflix. However, the sad state of monopoly-driven telecom services in emerging countries means the majority of people in these places have expensive DSL/4G LTE connections. As a result most people in emerging countries are probably only paying for 1 or 2Mbps monthly plans.
Netflix did right in retooling its streaming platform to adapt to the sub-standard internet connections of its new markets. I live in the Philippines and my town's average DSL internet speed is 1.5 Mbps. Without better video encoding, Netflix will have a lower total addressable market in countries where the majority of residents have slow internet connections.
The universal improvement in video compression/streaming will help Filipino subscribers get a satisfactory Netflix experience even on their 1.5Mbps DSL connection.
The happier the customer is, the more chances he will stay loyal to Netflix. The more people in emerging markets who become loyal monthly-paying customers, the better chance there is for Netflix to fortify its position as the world's most successful streaming video company.
Consequently, customer satisfaction also requires companies to innovate or they risk losing customers. The new content-aware video compression technology is a good sign that Netflix is still innovating.
Like other firms, Netflix previously used an automated "one-size-fits-all" bitrate ladder method to stream videos suitable to the detected internet speed of a user. Netflix's old method used the old chart below to create different compressed versions of its content.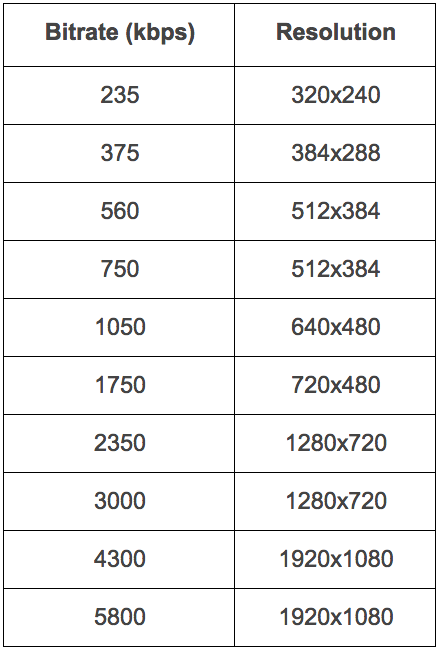 Source: Netflix
However, Netflix found the old bitrate ladder method to be inefficient. Different TV show/movie files were shot/produced by content owners using different resolutions. Netflix's new automated content-aware video compression technology will be able to differentiate simple 2D cartoons/TV shows from 4K/high-resolution Hollywood-made movies.
Netflix can then encode and stream better quality simple TV shows/Animation movies intended for people with slower net connections.
Thanks to the content-aware optimization from Netflix, a subscriber with a DSL connection of 1.8Mbps will now be able to watch a better, HD-quality (720p) cartoon movie instead of just an SD version (480p). Furthermore, subscribers with 3mbps or faster connections also get better simple content HD videos compressed using higher bitrates.
Further Improvements To Reduce Netflix Traffic Load
I expect Netflix to continue improving its video compression and streaming technology. The current version of the per-title video compression/encoding only saves around 20% bandwidth. Since last year, even though its service was largely limited to North America and Europe, Netflix already accounted for 37% of global internet down traffic.
This could go only go higher now that Netflix is streaming to 130 more countries. The bandwidth-hogging business of Netflix requires the company to optimize its streaming platform. Wireless and fixed-line telecom operators (especially those in emerging countries) will appreciate a Netflix service that doesn't put too much pressure on their DSL/4G network infrastructures.
I expect foreign telecom operators to also imitate T-Mobile's (NASDAQ:TMUS) Binge On program of providing free unlimited mobile Netflix streaming to its customers. Anything that encourages more people to use their phones/tablets to stream videos is always good for Netflix.
The Binge On free program limits video streaming to 480p resolution - this is a perfect template for emerging countries with slow and expensive cellular data plans.
Conclusion
NFLX is a Buy. The momo valuation of this stock is due to its continuing double-digit growth in number of subscribers. The 130 new markets will help Netflix recruit millions more subscribers this year.
Sure, there are now local players that ply their streaming pay TV trades in Asia like HOOQ and iFlix. However, Netflix touts a much bigger content library than other smaller pay-TV firms. Content is king and it will remain a major factor toward winning the loyalty of subscribers.
Furthermore, Netflix's decision to spend $5 billion to develop and publish original content this year is a sign of maturity. Third-party content licensing has always been a heavy handicap for Netflix.
With a $5 billion budget (HBO only spend $2 billion for original content), Netflix could hire the best actors, directors, and writers to come up with more hit TV shows and movies.
Exclusive content is a very attractive incentive for customers to keep renewing their monthly subscriptions. By aggressively focusing more on original content, Netflix also has better chances of improving its future operating margins.
I expect the Chinese government to also eventually issue a license for Netflix to operate in China before 2016 ends. China, due to its huge population of 700 million smartphone/internet users, is the perfect market for any premium streaming video service provider.
Disclosure: I/we have no positions in any stocks mentioned, and no plans to initiate any positions within the next 72 hours.
I wrote this article myself, and it expresses my own opinions. I am not receiving compensation for it (other than from Seeking Alpha). I have no business relationship with any company whose stock is mentioned in this article.