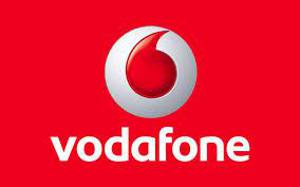 From the news reports, it sounds like the new years resolution of Liberty Global's (NASDAQ:LBTYA) John Malone was to find a way for the Vodafone (NASDAQ:VOD) deal to work. As a shareholder of Vodafone, I'm all for a deal that pays a premium for my shares. The problem is that many issues exist with completing a merger including regulatory hurdles in numerous European countries.
Vodafone surged above $37 most of last summer when the companies were reportedly in negotiation. Ironically, the stock is back to the levels prior to the merger rumors began circulating.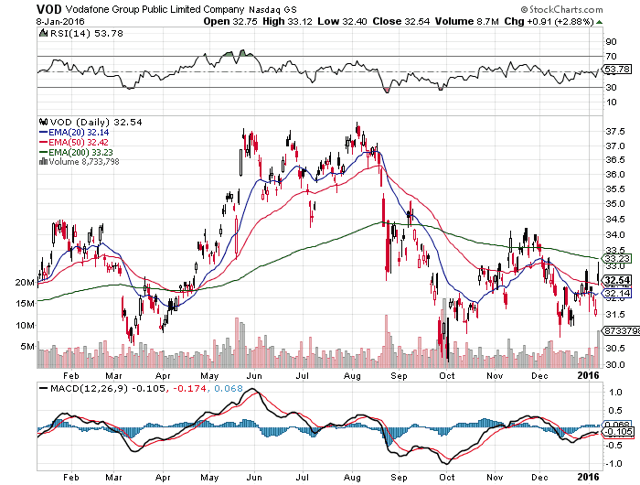 Click to enlarge
With a large dividend and a attractive valuation, the goal with Vodafone isn't a deal for a deals sake. When Liberty Global was originally poking around on working out a deal to purchase Vodafone, the data highlighted in my previous article clearly showed that the lack of overlapping businesses made it difficult to see the benefit of a merger.
The new entity would become a distant second telecom and cable provider in the key countries of Germany, the U.K., and the Netherlands. Some logic existed for asset swaps to improve the individual companies competitive position in each country, but such a deal seems difficult to close.
Mr. Malone is supposedly working on a new proposal as reported by the Daily Mail. The article is short on details regarding any proposed value other then a friendly combination. A friendly combination would suggest a limited premium for Vodafone with the majority of the benefit from a merger involving synergies and costs savings that will take years to achieve.
The original big justification for the deal according to Nomura Securities were synergies that amounted to roughly a $25 billion net present value. The additive value would be something over 10% assuming a merger of equals with a value approaching $200 billion.
For now, Vodafone raised the annual dividend by 2% in 2015 and investors should continue to expect higher payments this year though ADR holders have seen dividend values eroded by the rising US dollar. The European wireless provider with stakes in several emerging markets pays an annual yield in excess of 5%. With the growth opportunities around the globe and in a rebounding European economy, the company doesn't need a merger to reward shareholders.
Several analysts have recently reiterated the stock including Deutsche Bank and Morgan Stanley that set a price target far above the current price that sits near multi-year lows. At a target of 270 pence, Morgan Stanley forecasts a roughly 21% gain from the current 223 pence price on the London exchange.
Ultimately though, a premium deal from Liberty Mobile would quickly reward shareholders. Anything else that doesn't consolidate the wireless or cable markets in Europe doesn't exactly solve the problem of too much competition in key European markets.
The key takeaways is that Vodafone has recently been a strong buy went the stock trades at the current $32.50 level. The likelihood that Liberty Media makes another bid is a catalyst for the stock though investors need to be careful that a merger of equals isn't assured of rewarding shareholders.
Disclosure: I am/we are long VOD.
I wrote this article myself, and it expresses my own opinions. I am not receiving compensation for it (other than from Seeking Alpha). I have no business relationship with any company whose stock is mentioned in this article.
Additional disclosure: The information contained herein is for informational purposes only. Nothing in this article should be taken as a solicitation to purchase or sell securities. Before buying or selling any stock you should do your own research and reach your own conclusion or consult a financial advisor. Investing includes risks, including loss of principal.