A Great Company but a Broken Stock
Gilead Sciences (NASDAQ:GILD) is a world class Biopharmaceutical company specializing in antivirals with a growing presence in oncology. In many previous articles over the past few years I have argued that shares of Gilead represented one of the best value opportunities in the S&P 500. In May of 2014 I recommended shares in the company after a variety of headline events drove shares into the mid $60 range. From May of 2014 to now, Gilead has leveraged its Sofosbuvir based HCV regimen to transform into an earnings and cash flow machine, growing EPS by over 63% during the first three quarters of 2015 while generating over $4 billion in cash flow in the 3rd quarter alone. The company has rewarded shareholders with an aggressive $16 billion share repurchase program and a cash dividend currently yielding around 1.75%. Despite these financially transformative moves, the company's shares have remained stubbornly valued below its peer group for much of 2015, despite rising over 80% from the time of my May 2014 article to a high of $122 this past June. This persistent discount,however frustrating for investors, now seems to be warranted. There is a noticeable dearth of short term and medium term catalysts to drive the share price higher. In fact, the risks for Gilead now seem to be to the downside as the high margin (developed world) HCV market matures while competition in the space intensifies.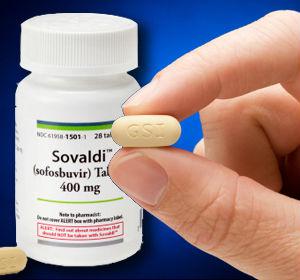 Continued Leadership in HCV Likely, Price Pressure Coming
Gilead's Sofosbuvir based HCV regimen has become the dominant treatment for chronic Hepatitis C infection. The evidence strongly suggests that Gilead's once daily single tablet formula is the preferred treatment, with Abbvie's Viekera Pak largely failing to gain traction during 2015 despite its exclusive deal with Express Scripts. The HCV landscape is poised to become far more competitive in 2016, however, as Merck's once daily single tablet regimen will likely receive FDA approval by the end of January 2016 after its priority review. Merck's HCV single pill once daily treatment (Grazoprevir/Elbasvir) was designated as a breakthrough therapy by the FDA for patients with end stage renal disease on hemo dialysis.
While the FDA has not officially approved Merck's therapy, Gilead investors should be mindful of the likely approval by the end of January and the effect it will have in the HCV space. The Merck therapy will be able to compete head to head with Gilead's Harvoni on its once daily single tablet regimen, with similar treatment duration for most patients. Abbvie's two pill twice daily Viekera Pak was able to dramatically shakeup the HCV market in late 2014 and early 2015 by undercutting Gilead on price with its exclusive Express Scripts deal, setting off a chain reaction that led to Gilead signing volume discount deals of its own that brought the estimated discount on sale price for Harvoni to 46%. (Note: While 46% was forecast by Gilead management the discounting has not yet reached this level as of the 3rd quarter of 2015)
Gilead is attempting to stay a step ahead in the HCV race with its next generation of Sofosbuvir regimen that will be pangenotypic (likely eliminating the need to genotype testing), submitting a new drug application for the Sofosbuvir/Velpatsvir fixed combination to the FDA on October 28th of 2015. The company seems to be able to stay one step ahead in the HCV race, but the forces of competition and the maturing developed world market cannot be outrun.
In a November 3rd 2014 article I argued that Abbvie would likely attempt to undercut Gilead's Harvoni pricing in an attempt to gain marketshare. In December of 2014, as mentioned above, Abbvie did just that, forcing Gilead into volume price discount agreements that as much as doubled the discount offered by the company at the time. It is likely that Merck's HCV therapy currently under priority review by the FDA will have the same effect on pricing for the same reasoning that held true in November and December of 2014. Gilead's Harvoni and Merck's once daily single fixed dose of Grazoprevir/Elbasvir seem very similar in efficacy (with the exception of the patient subset described above for which the FDA granted priority review to the Merck regimen) and ease of use and therefore patient compliance. The only domain Merck will have to compete in the vast majority of HCV patients is price.
Maybe Not Such A Value: Where's the Earnings Growth?
After monstrous growth in earnings and cash flow in 2014 and 2015, Gilead's financial results will likely see a dramatic slowdown in 2016. The company has forecast Harvoni sales to be flat in 2016 compared to 2015, which could portend a possible modest decline in 2016 earnings as competition intensifies on price. The current analyst consensus for 2016 is for earnings to be flat year over year. With zero growth in EPS for 2016, Gilead shares seem only modestly undervalued when compared to its peer group like Amgen (6% EPS growth), Biogen (11.5% EPS growth), Celgene (17.5% EPS Growth).
Gilead Bulls will point to the nascent markets in Japan and select countries in the EU where the HCV population has just begun to have access to Harvoni, but these developed world markets will still be subject to the same eventual competitive pressures as the U.S. and are unlikely to compensate fully for the slowdown in U.S. growth.
The Mysterious $25 Billion
The single caveat to this analysis is the now monstrous pile of cash currently sitting on the company's balance sheet. As of the 3rd quarter of 2015, the company had $25 billion in cash after raising $10 billion in a debt offering at the end of the summer of 2015. Speculation abounds about its use, and its presence should give investors pause in a total unwinding of their Gilead positions as the cash may provide the needed catalyst for share price appreciation through a transformative acquisition or dramatic move in capital returns to shareholders.
Conclusion
Gilead Sciences is a great company whose stock seems to lack any near or medium term upside catalysts and likely has further to fall to the downside. The company is heavily reliant on its HCV franchise for growth, which now seems almost certain to slow over the course of 2016. A continued reluctance of payers to cover HCV treatments, a generally maturing developed world market, and competition have combined to likely spell the top of HCV sales for Gilead. Without any obvious near to medium term catalysts to re-accelerate growth, save the company's large cash holdings, investors would be wise to take profits and reduce or eliminate their long position in Gilead.
Disclosure: I am/we are long GILD.
I wrote this article myself, and it expresses my own opinions. I am not receiving compensation for it (other than from Seeking Alpha). I have no business relationship with any company whose stock is mentioned in this article.