Gabelli Gold, Natural Resources & Income Trust (NYSEMKT:GGN) had a really bad year in 2015. It had a really bad year in 2014. And it had a really bad year in 2013. Over that span, the closed-end funds, or CEFs, annualized loss averaged out to be roughly 16.5%. And now Gabelli is sending around a questionnaire asking shareholders for their thoughts on cutting, or even eliminating, the distribution. What should you make of all of this?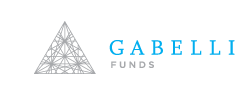 First things first...
Since GGN's primary goal is to generate income by selling options on its portfolio of gold and natural resource stocks, the distribution is the first thing to talk about. Right now the CEF yields around 16.5% based on its market price and has a net asset value, or NAV, yield of around 15.5%. It's trading hands at a 5% discount or so.
A 16% yield is unsustainable without eating into capital or some pretty stellar returns. This is true at any fund. But huge gains aren't likely for GGN until commodity prices rebound. And even when they do, the fund's option strategy, which is how it generates income, could limit upside potential.
According to a questionnaire the fund sent out to shareholders, the fund was set up with a goal of an 8% yield. It essentially asked for a preference between a dividend suspension or a reduction to bring the current distribution back in line with the original goal. The questionnaire suggests that a suspension would be temporary, but clearly a resumption of the distribution after any suspension would require an uptick in the commodity markets. And bringing the distribution back to the original goal would mean a 50% or so cut.
If your only purpose in owning GGN is to generate income to live off of, you are very likely to see a reduction and should strongly consider moving on to another fund. But...
Is it a bad fund?
The other side of the coin here, however, is that GGN isn't actually a bad fund if you look at performance from a total return perspective. That, of course, included the reinvestment of distributions. For example, the annualized loss over the past three years was 16.5% or so. Vanguard Precious Metals and Mining Fund (MUTF:VGPMX) lost an annualized 26% or so over the same span.
In fact, GGN outdistances VGPMX over the past three-, five-, and 10-year periods. Granted both lost money in each annualized period, but GGN was the better performer. GGN was also less volatile, based on standard deviation, in each period, too. I'd expect that based on the options strategy, but it's another plus for GGN.
That said, GGN lagged iShares Gold Trust (NYSEARCA:IAU), which basically tracks the price of gold by owning, well, gold. The lag is notable, too. Over the trailing decade, IAU's annualized return was around 7%, while GGN lost 3.5% or so on an annualized basis. IAU was also less volatile. So GGN isn't necessarily the best performing gold proxy around. But the fund's goal isn't to be a gold proxy, it's to spit out income. Wait... that brings us back to the first issue, a pending distribution cut.
What to do?
Obviously what you do with your portfolio is up to you. However, if you are counting on the monthly $0.07 a share distribution to pay your expenses, you need to be prepared for a change. And soon. But a distribution cut is the right move for the fund based on the markets in which it invests. Commodities have been devastated in recent years, and there's only so much GGN can do about it since it invests in the space.
So, to ensure GGN's survival as a fund, it needs to make a change to its current distribution policy. That said, it's hardly a bad fund when you consider it on a total return basis. So if you are less concerned with income, then keeping GGN isn't a bad idea. For example, if you reinvest the distributions most of the time but once in a while use a monthly disbursement to pay for something you want or need, like a trip to Hawaii.
It's worth noting that through the first five days of trading in 2016, the fund's NAV was down about 0.75%. That doesn't sound too exciting until you compare it to the broader market -- the S&P fell nearly 6% over that span. The share price of GGN, meanwhile, was up nearly 6%. That begs the question: Is now the time to dump GGN? For investors who own it as a hedge against market volatility, it's doing exactly what you'd want.
All of that said, income-focused investors have a pretty clear answer: If you keep GGN, you will very likely receive less income. I'd expect at least a 50% cut, but the distribution could also go away entirely. If that creates a problem for you financially, you should be looking for alternatives.
If you own GGN because you want gold and natural resources exposure, the answer is less clear. And with the markets in a volatile state, now is a hard time to make a decision to drop an investment that is meant to provide a hedge against bad times. For now I'm sticking with GGN, but I'm also going to be looking at some other options, just in case I change my mind.
Disclosure: I am/we are long GGN.
I wrote this article myself, and it expresses my own opinions. I am not receiving compensation for it (other than from Seeking Alpha). I have no business relationship with any company whose stock is mentioned in this article.