Introduction
Pengrowth Energy (NYSE:PGH) is quite an interesting oil company but has been hit hard by the turmoil on the oil and gas markets. The share price has lost 90% of its value in less than two years on the back of a relatively weak balance sheet which caused a lot of investors to bail out. That being said, Pengrowth is no longer spending more cash on its capex than it's generating in operating cash flow, and the company's CFO is taking the right decisions to protect the company.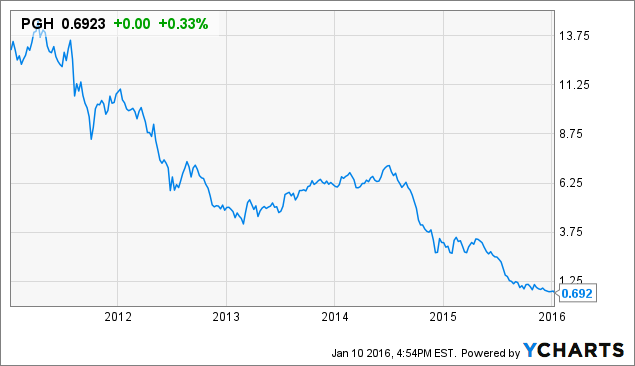 2015 will be pretty decent for Pengrowth - but will it be good enough?
Fortunately Pengrowth wasn't too stubborn to realize 2015 would be a very difficult year for the company, but fortunately it's very lucky to have assets with a very low decline rate (just 16-17%). That's a good thing because a low decline rate allows companies like Pengrowth to keep the production level stable at a relatively decent cost.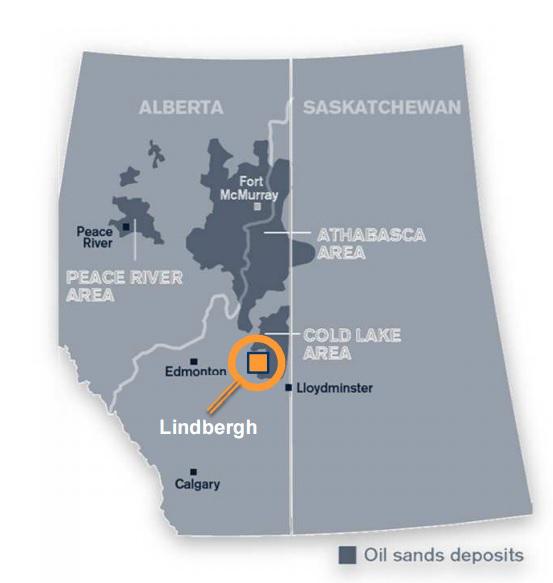 Source: company presentation
And Pengrowth did what a lot of other oil and gas companies failed to do, it immediately cut the 2015 capex budget by 78% to just $200M and also slashed the dividend by 50%. Those measures were obviously not so very popular with its shareholders and investors, but it was necessary to do so in order to try to make sure this company will still exist in three years from now.
The average oil production remained high at in excess of 74,000 barrels of oil equivalent per day in the third quarter of 2015, as Pengrowth committed to keep its production rate relatively stable compared to the previous year. That's a good start, but this obviously could not prevent the net revenue to drop by in excess of 35% to C$193M ($140M) and it was only after adding the hedging profits (which predominantly still are virtual) the total revenue started to look a little bit more acceptable at almost C$400M ($360M).
Click to enlarge
Source: financial statements
Unfortunately (but also definitely not a surprise), Pengrowth decided to write down the fair value of its oil assets by almost half a billion Canadian Dollar as the lower oil price obviously resulted in a lower value of the oil projects. So, yes, Pengrowth was once again showing a bottom line with red numbers as the company lost approximately US$240M in the third quarter of 2015.
That spooked quite a few investors, but fortunately the quarterly expenses also included approximately US$425M of non-cash charges (the impairment charge + the depletion/depreciation charges) so even though you might wanted to run for the hills after having seen the income statement, you might to reconsider the 'run away'-option.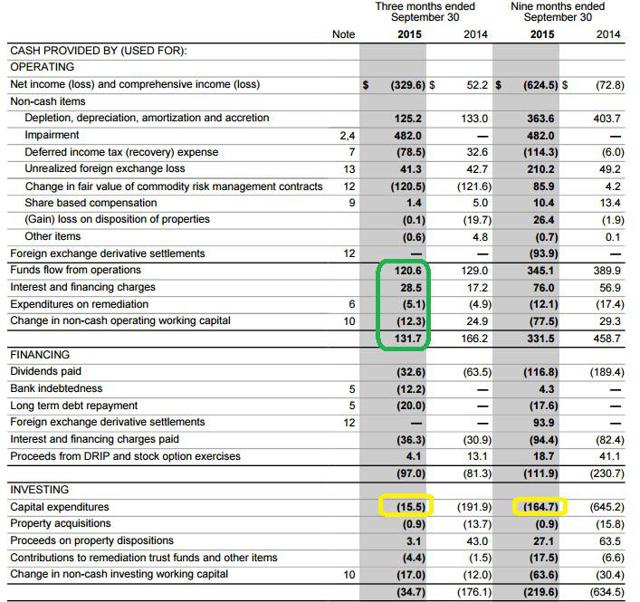 Click to enlarge
Source: financial statements
In the third quarter of 2015, Pengrowth's adjusted operating cash flow (taking the interest expenses into consideration but ignoring the changes in its working capital position), was a positive C$108M ($76M) whilst Pengrowth spent just C$15.5M ($11M) on capital expenditures, resulting in an adjusted free cash flow of approximately C$93M ($65M). The cash was spent on the dividend (C$33M, but this will fall to next to nothing from the most recent quarter on!) as well as reducing the net debt by approximately C$32M ($23M)).
And no, the third quarter wasn't really a lucky shot, as you can clearly see the same thing happening in the company's 9M 2015 statements. The adjusted operating cash flow is C$315M ($223M) whilst Pengrowth spent just C$165M ($122M) on capex, resulting in a C$150M ($108M) free cash flow.
Another dividend cut shows the company is focusing on strengthening its balance sheet
Of course there's more to the story than just breaking down the income and cash flow statements; Pengrowth's death spiral started when the market started to doubt whether or not the company would be able to reduce its relatively high net debt position.
The first steps by the company were absolutely the right ones (downsizing the capex and reducing the dividend), and having reduced the dividend to just 1 cent per quarter (and yes, I think that's just a symbolic cent), saves the company a cash-equivalent outflow of approximately US$80M per year. I know, cutting the dividend has never been a popular move, but I really think the management team did the right thing here as it's better to have some unhappy shareholders than no company at all in just a few years.

Click to enlarge
Source: press release
For 2016, Pengrowth will start to cut its costs even further as the company now expects to spend just $72M on capital expenditures in 2016. And that's where the company's low decline rate comes into play. Despite cutting the capex once again, the total production rate will remain relatively stable thanks to the low decline rate. Additionally, Pengrowth has hedged a substantial part of its expected 2016 production at a very high oil price of almost C$90 ($63.5)/barrel. 70% of the anticipated crude oil production has been hedged at that price, whilst 99% of the natural gas production has been hedged at C$3.28/Mcf ($2.25).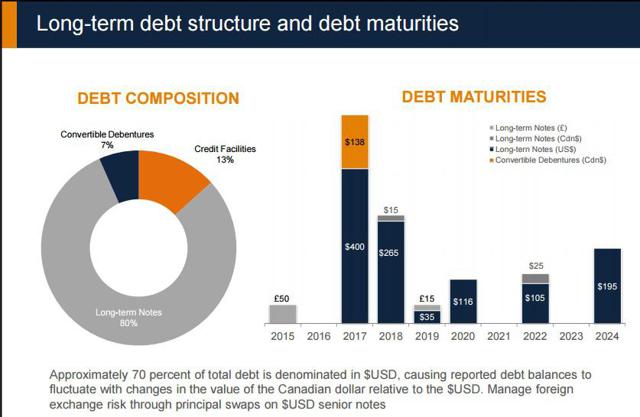 Click to enlarge
Source: company presentation
Will that be sufficient to save the company? I don't know. But it will certainly help Pengrowth a lot to manage its net debt position of approximately US$1.4B, and the announced total asset sale of US$420M will already be very important to keep the net debt position under control. This being said, with the current expected cash inflow from operations in 2016 and the sale of non-core assets, I think Pengrowth should be able to reduce the net debt to US$800M. That's still quite high, but no longer life-threatening high.
Investment thesis
Pengrowth had to do 'something', and I'm quite glad to see its management has risen up to the challenge and has taken the right steps to slash the net debt. The dividend has been reduced by 85% compared to a year ago and the asset sale also seems to be the right step.
But ultimately, the main reason why this company has a chance to do better than expected is the low decline rate which allows Pengrowth to reduce the capital expenditures without seeing the production rate slip too much.
Disclosure: I/we have no positions in any stocks mentioned, and no plans to initiate any positions within the next 72 hours.
I wrote this article myself, and it expresses my own opinions. I am not receiving compensation for it (other than from Seeking Alpha). I have no business relationship with any company whose stock is mentioned in this article.
Editor's Note: This article covers one or more stocks trading at less than $1 per share and/or with less than a $100 million market cap. Please be aware of the risks associated with these stocks.