When San Bernardino, a city of one of the most gun controlled states in the country in California, fell victim to a homegrown terrorist act in December, the attention of the national government again turned to how to keep guns out of the hands of possibly dangerous killers. However, while the president and his staff have focused on one thing, citizens and some states have engaged in a different approach. What's more, that approach can only continue to benefit gun makers such as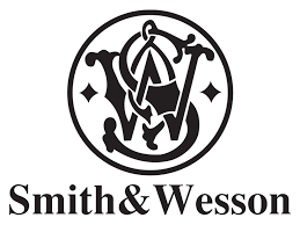 Smith & Wesson (NASDAQ:SWHC).
In the most recent quarter, the company experienced a 32 percent increase in gun sales. Of course, that gain comes amidst a time when a majority of Americans still don't possess a firearm. Only 24 percent of individuals, in fact, owned a gun in 2013 leaving much room for growth in a time more people are trying to beat potential government intervention to the punch.
Still, the reasons for increased sales goes beyond merely the approach and ideology of the national government.
Guns Making The Nation Safer?: It's an argument consistently repelled by those holding a pro-gun control ideology. However, certain figures, ironically some outlined by Hillary Clinton's campaign, paint an interesting picture. A gruesome 33,636 people were killed by a gun in 2013. However, the page then confirms another 147 people in this country were killed by guns in the first four days of 2016. Although still troubling and while also an admittedly small sample size, that figure leads the U.S. on pace for under 13,500 gun related deaths this year.
Some States Enforcing Even Greater Pro-Gun Legislation: Amidst calls for greater gun control, some states are going more out of their way to enforce a pro-gun stance. The new open carry law in Texas even allows guns in all 10 of their state-run pschiatric hospitals. That precedes a new law that will allow citizens to carry a concealed weapon on college campuses starting in June. Such a measure is also being considered in states such as Florida, Ohio, and Michigan.
Stricter Gun Control Laws are Still Easily Bypassed: As witnessed in the San Bernardino shooting, it doesn't have to be the eventual killer that goes out to purchase a gun. Tougher laws instead only lead those out to do harm to gladly work harder in order to override a wrongly assumed model system. The growing attacks in places such as schools and movie theaters, where the killers can easily assume their victims are unarmed, also leaves a rather uneasy feeling for those who are now turning to guns for protection.
As long as the focus continues to revolve around guns and if states such as Texas can prove their open carry laws actually reduce gun related deaths, the drive towards guns and gun friendly legislation could very well continue. All in all, such developments could bode very well for Smith & Wesson both in the short and long term.
Why the Long term Looks Good
Earnings: Not only are the upcoming third and fourth quarter reports expected to show at least a 15 percent increase in year-over-year earnings, the outlook for the following year is still rather conservative with only a nine percent growth rate expected for the 2016-2017 time period. With the fight between states enforcing tougher bans on sales to others more favoring gun owners, the debate and fear of gun control could lead to a continued elevation in sales.
Obama Restrictions Shouldn't Impact Smith & Wesson: As Obama's executive action has placed a focus on gun shows, companies such as Smith & Wesson, which has its sales go through dealers with federal firearms licenses, shouldn't feel any negative impacts.
Why the Short Term Looks Good
Share Price: The $22 support level shares currently enjoy marks the previous resistance level shares faced in 2007. With a continued uptick in sales and earnings, this support level is and may continue to be very strong.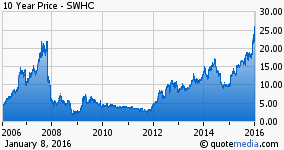 Relative Strength Index: The current RSI under 54 marks its lowest level since late November and a sharp contraction of the 78 level hit on Jan. 5. Therefore, making the odds of the $22 support level holding even stronger.
Anyone interested in taking up a position should consider implementing a stop loss order between $20 and $21.
Disclosure: I/we have no positions in any stocks mentioned, and no plans to initiate any positions within the next 72 hours.
I wrote this article myself, and it expresses my own opinions. I am not receiving compensation for it (other than from Seeking Alpha). I have no business relationship with any company whose stock is mentioned in this article.