Shares of iShares Silver Trust (NYSEARCA:SLV) kicked off the year on a positive note as growing concerns over China and the potential impact a slowdown could have on the U.S. This news was enough to drive up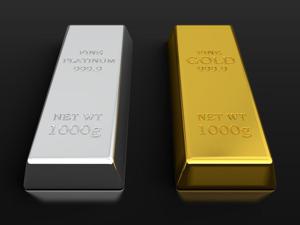 the demand for precious metals including gold and silver. Even though the strong non-farm payroll report brought back down the price of SLV; if market anxiety prevails, it could rekindle a short-term rise in the demand for precious metals.
The recent NFP report was better than expected. In the past, a strong NFP report, in which the headline figure was much higher than expected, tended to result in a fall in the price of silver, as indicated in the following chart.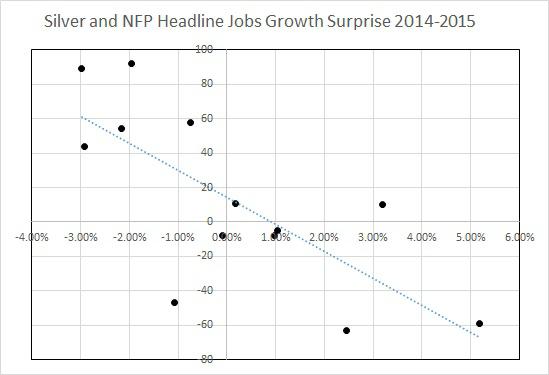 Source: Author's calculations
Furthermore, in 14 of the last 18 times - or 78% of the time - when the headline figure was higher than anticipated, the price of SLV declined that day. This news cooled down a bit the silver market, as it suggests that the FOMC may still be on course towards raising rates in the near term - perhaps as soon as March. I remain skeptic that the Fed will even raise rates once this year, especially if Chinese economy experiences a hard landing from this current growth path. But if China continues to worry investors, this could keep pushing up the demand for precious metals - even if it's for a short period.
A tale of two demands
Silver's physical demand, in part, relies on China and its economic growth. After all, China isn't only among the leading producers but is also among the leading consumers of this precious metal. Therefore, if the economy is heading towards slower growth, this could suggest softer demand for silver. And with weaker demand, the price of silver could continue to suffer. But as I have pointed out in the past, while physical demand is important, when it comes to the price of SLV, it plays a secondary role. The main issue remains the demand for silver for investment as a protection against "tail risk" - as Bernanke once stated back in 2011 when asked about the growing price of gold. This means, growing unrest in the financial markets and high uncertainty - this time coming from China - tend to drive up precious metals prices, and since silver is bundled together with gold as the markets become more anxious about what's next for China.
It's also important to notice that if global economic worries remain an issue, this could also further drive down long-term interest rates - as the demand for LT U.S. treasuries mounts. For SLV, any additional fall in long-term interest rates along with the Fed pushing its next hike to a much later date could drive back up - or at the very least hold silver from resuming its downward trend.
Does the current bearish market sentiment foresee a downturn in the fundamentals in the coming months? It remains to be seen. After all, it was noted economist Samuelson who once said the stock market predicted nine out of the last five recessions. So if current concerns wind up to be a storm in teacup, the growing demand for precious metals could also quickly dissipate. In such a scenario, SLV will change course and descend - especially if the Fed starts to tighten its policy again. I still think SLV could experience a short-term rally over global uncertainty. But for this short-term rally to last longer, China's economy will have to suffer a hard landing. For this, it will largely depend on what Chinese policymakers plan next. If they continue to focus on high growth driven by investments and keep the RMB elevated, the landing may come later but will be harder. For more please see: Is SLV about to change course?
Disclosure: I/we have no positions in any stocks mentioned, and no plans to initiate any positions within the next 72 hours.
I wrote this article myself, and it expresses my own opinions. I am not receiving compensation for it (other than from Seeking Alpha). I have no business relationship with any company whose stock is mentioned in this article.