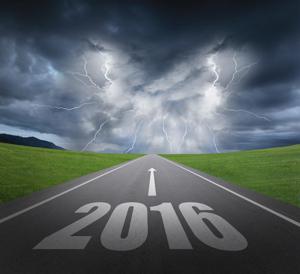 This morning I received an email from an old friend. It read simply:
"Hi Bro, how's it going? Markets are crashing - I think this is 2008 all over again."
Well, I was kind of thinking the same. This short and sweet message got right to the point.
Throughout 2007, there were a lot of signals which people most ignored thinking it was just noise. That was thanks to the bullish sentiment and complacency in the markets at the time. In his excellent book When Markets Collide, Mohamed El-Erian wrote that the "aberrations, conundrums and puzzles" dismissed as noise by market participants, are actually important signals that the global economy was embarking on a fundamental secular transformation. That transformation was the turning point of the boom and bust of the global banking system, led by largely Western financial institutions and their exposure to subprime.
The private sector deleveraged, and the public sector took the baton from the consumer to stimulate the economy through quantitative easing and low interest rates. Just as the S&P 500 2007 started bullish and ended bearish, the market has done the same in 2015. After a flat 2015 it is now rolling over. This time it is not a credit crisis and excess leverage in the financial system that is causing the problem but a combination of fears on an overleveraged China, fears on the US economy as leading indicators such as the US Purchasing Managers Index with prints sub 50 indicating signs of slow down.
Also not to mention the fact that the Fed has taken away the punchbowl, and looks increasingly likely to make a policy mistake: the dot plots show four rate hikes this year, but the fixed income market is looking for only two. Somebody is wrong. I'd bet it is the Fed. Either they need to readjust their expectations, which would show they are more worried about the economy that currently they are letting on, or they are going to tighten too much, just when the economy is turning. This would be a disaster for markets.
The growth period of the economic cycle is well past its historical average, meaning a slowdown could be coming soon.
With commodities busting, the world's largest sovereign wealth funds are now big sellers of assets. More baby boomers retiring every day, means systematic rotation from equities into bonds from these guys' portfolios.
In 2008 there was a flight to safety, as institutions needed to raise cash quickly. 2016 is looking similar because I can't think of who are going to be the buyers to support the market. Without the opium of quantitative easing encouraging carry trades, and without bull market momentum encouraging trend following buying, where are the buyers? For markets to crash, you don't actually need a lot of sellers you just need a lack of buyers, so those who want to buy can just pull their bids lower and lower.
A note on China: China's markets are kind of random. The government has lost credibility. The markets there are retail driven and those punters basically do not know what they are doing.
While in 2008 banking was stressed, in 2016, energy and materials are stressed. This is going to filter through to both the equity markets, but also the real economy as jobs are lost. Each week we are seeing more bankruptcies. Today it was Arch Coal (ACI). Although banks have deleveraged and are safer now than they were in 2007, they still have exposure, though loan books to these commodity players. As the credit market freezes in these sectors as investors lose their appetite and ability to execute carry trades, banks also lose out on underwriting fees. So it's not looking great for the banks, but it's not a disaster.
After the email from my friend, I saw Larry Summers write a smart article in the Financial Times titled "Heed the fears of the financial markets" warning people not to ignore the red flags the financial markets are waving on the world economy and especially with regards to China. Larry Summers might not be everybody's cup of tea, but he is a smart guy and has been around the block in the real world, too.
So what can Seeking Alpha readers do? We have our portfolios of stocks we like. Companies we have carefully analyzed as being undervalued, or offering earnings growth, or excellent management vision or what have you. Now reminds me of the famous line in Reminiscences of a Stock Operator about Old Mr. Partridge, after being told he should lighten up on his position to take advantage of an apparently forthcoming pull back in the market:
"My dear boy," said old Partridge, in great distress "my dear boy, if I sold that stock now I'd lose my position; and then where would I be?"
So what's my point? If you are confident in your positions, then keep them, because if we have done our homework, our portfolios are going to outperform. But if the market is going to go down say 20%, then we can't deny that our portfolios are also going to go down, especially if they are somewhat diversified. We can't rely on luck in this environment. Since we think they will go down less than the market then the solution is to buy S&P 500 puts, short the benchmark indexes or go long the inverse ETFs.
If either my friend or Larry Summers is right and I think what they are saying makes a lot of sense then buy some Short S&P 500 ETF (NYSEARCA:SH) or Short Dow 30 ETF (NYSEARCA:DOG) or Short QQQ ETF (NYSEARCA:PSQ) to hedge yourself.
Other reasons I am so worried now are that global trade is slowing down. Trade at Los Angeles ports, the Baltic Dry Index shipping rates, commodity markets across the board, are all down. Europe is a mess, the Middle East is a mess, China is a mess and we are in uncharted territory after such a long period of zero interest rates in the US.
Lastly, everyone is different and has different abilities to assume risk. If you are a baby boomer about to retire, you might want to remember that old phrase "cash is king". Now is NOT the time to have more than 35% of your wealth in equities of any kind. If you are still a teenager, then 2016 would be a great time to learn about stock picking because there are going to be some great opportunities a year from now.
Disclosure: I/we have no positions in any stocks mentioned, and no plans to initiate any positions within the next 72 hours.
I wrote this article myself, and it expresses my own opinions. I am not receiving compensation for it (other than from Seeking Alpha). I have no business relationship with any company whose stock is mentioned in this article.