A visit to the Lands' End (NASDAQ:LE) pop up shop in Manhattan revealed a very welcome surprise. Lands' End is executing a level of item and color management not often seen these days. Another surprise was the unusual combination of early season regular-price product presentation and a post-season sale-pricing posture. The picture below is the feature table as you walk in the front door. The picture was taken January 5th. This would have been a great looking table November 5th. Why take the pains to look this good and be in full sale mode at the same time? It could be as simple as the 5th Avenue location. You don't drop a store onto 5th Avenue (at 52nd) and not maximize it as a flagship statement. That and the fact that in her Q3 comments Frederica Marchionni "strongly encouraged" the financial community to visit the pop-up stores in both NYC and Boston. So regardless of the date, Lands' End is indeed making a statement about the clarity of their brand statement and the focus and discipline of their execution.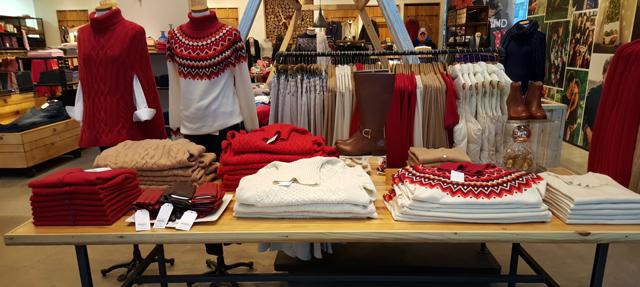 Click to enlarge
But ignoring the location and the date, Lands' End is executing superior Merchandising Metrics. I have written about Merchandising Metrics as being largely about Risk Mitigation. Risk Mitigation is not about critiquing design…it's pressure-testing how design is employed across different tiers of product and risk…Core Items, Seasonal Key Items and Fashion/Novelty. It's about the balance created between these different levels of risk. It's about Dosage. One pattern sweater or seven…? It's about Color Management. Three colors or 5…? It's about Best Use of Space. The table is 3' by 7'. That's my universe. What kind of story can I tell given that space? The picture above demonstrates the beauty of restraint. It is good, crisp editing for color, style, texture and pattern.
From a design perspective, there is nothing inherently risky about Lands' End product. It's about as middle of the road as it can get. And I say that admiringly. They know their customer and they know their brand DNA. They are not competing with the "fast fashion" guys. They don't need to and shouldn't want to. In their Q3 earnings conference call, Frederica Marchionni commented that the product will be directed at "consumers seeking quality, value, style and performance in products for all lifestyles and activities". Perfect…style, not fashion. They offer everyday apparel for a huge audience, and that's exactly where they should stay focused.
And therein lays my comparison to Gap (NYSE:GPS). "Everyday apparel for a huge audience" is exactly what the Gap was built upon. Gap was built on t's and polos and oxford button downs and khaki's and denim…Core Items and Seasonal Key Items all. Style…not fashion. Color Management…not fashion. The Gap's venture into fashion over the years has proved just how difficult it really is. We are told that Spring '16 is the inflection point. The lessons of the past year and the past many years will be infused into the new assortments. We shall soon see. If the assortments are driven by Core and Key Items with solid color management and a minimum of fashion, I will be heartened about the potential for the stock. If it's just another foray into another designers' interpretation of "elevated American fashion", pessimism will overrule my wishful, hopeful thinking. (In the local Gap, they are staging Transition/Spring in the middle and back of the store, devoting the front of the store to Fall clearance. It is too early to draw any conclusions from the little product already on the floor. Banana has new product in the front rooms of both Men's and Women's but I will reserve comment for another week or so.)
The promotional posture is very straightforward and encourages multiple unit buying. They offer escalating discounts of 33%, 40% and 50%. Buy more, save more. BOGO on steroids.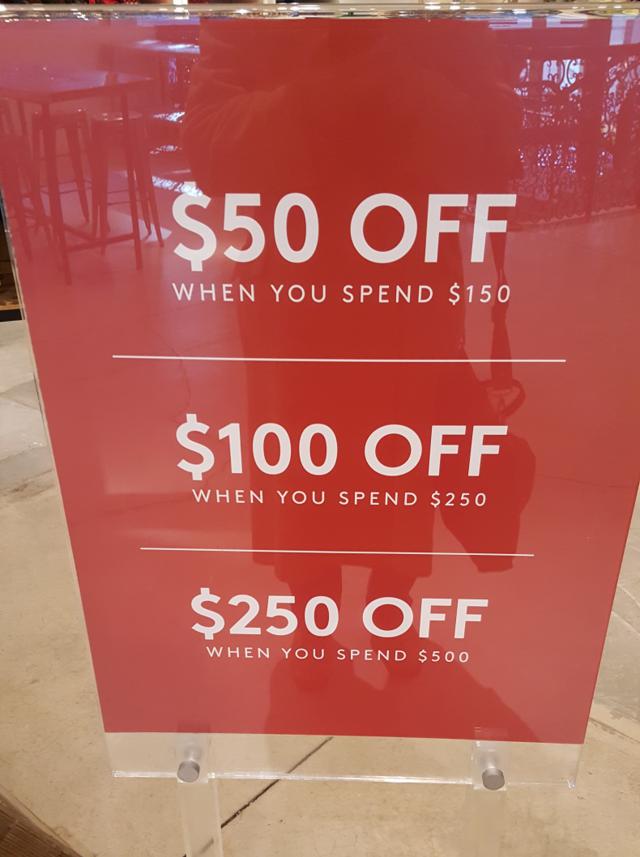 Click to enlarge
The next 3 photos illustrate the clarity achieved with color driven presentations. It's color as the unifying element across multiple classifications, driving outfits, driving multiple unit sales. Even with this very straightforward level of product, Lands' End understands that they have to communicate the "how" in driving multiple unit sales. Good quality + accessible pricing = strong value. Layer in the multiple lessons in "how" it all works together and it all adds up to a compelling story. Gap proved that long ago.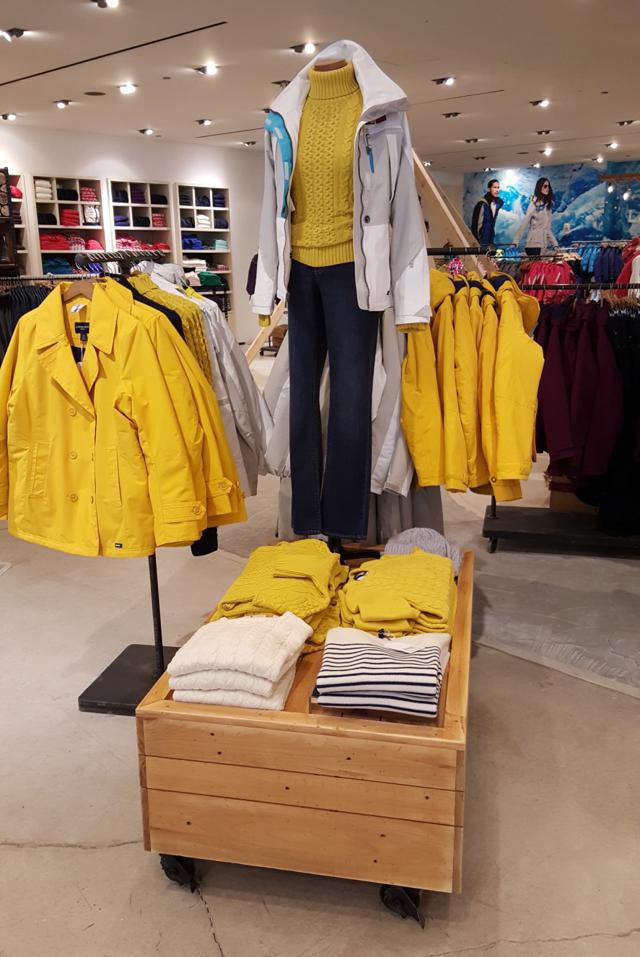 Click to enlarge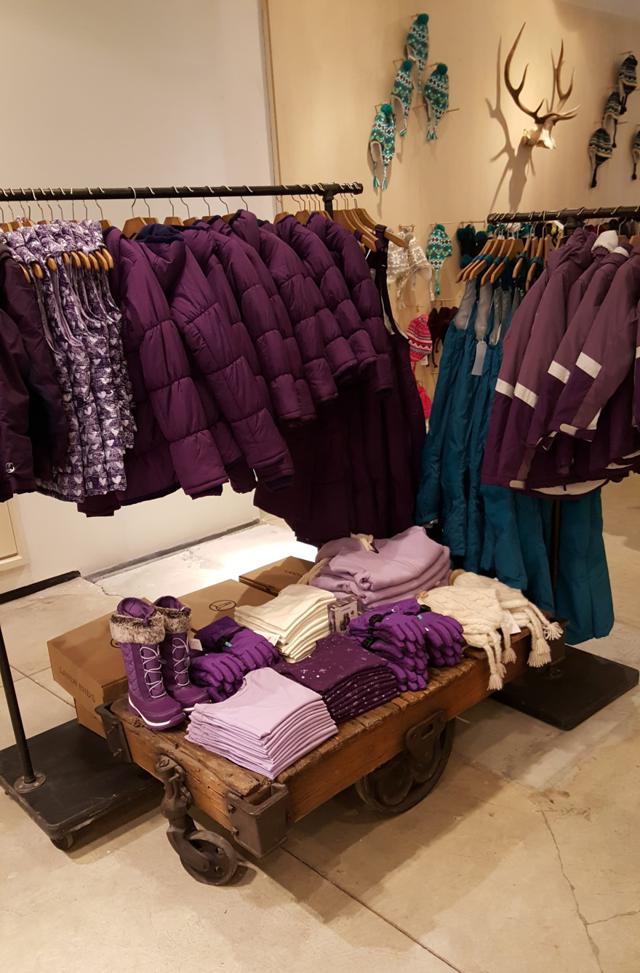 Click to enlarge
These pictures were taken on January 5th. On January 6th, I saw the notice of Edward Lampert acquiring 23,736 shares at an average cost of $23.00 per share. He's in a pretty good position to have an idea about LE's December performance and, much more importantly, the long-term prospects of the brand.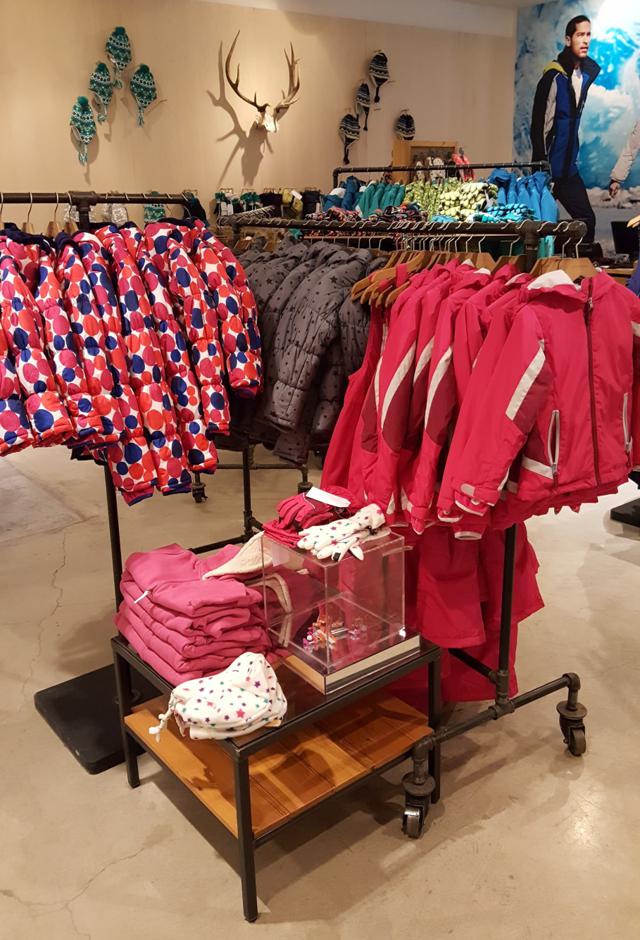 Click to enlarge
Conclusion: There is no danger of Lands' End putting GPS out of business any time soon. That's not the point. The contrast between the two is a powerful reminder about the incredible business Gap built on very straightforward product. Lands' End now has that same opportunity, and even though I am only looking at one store so far, that one store is a powerful indicator of a thought process deeply grounded in solid, fundamental merchandising metrics. That is the best foundation possible. It all bodes well for their brick and mortar future. And the vote of confidence from Mr. Lampert is not to be underestimated.
Disclosure: I/we have no positions in any stocks mentioned, and no plans to initiate any positions within the next 72 hours.
I wrote this article myself, and it expresses my own opinions. I am not receiving compensation for it (other than from Seeking Alpha). I have no business relationship with any company whose stock is mentioned in this article.
Additional disclosure: Articles I write for Seeking Alpha represent my own personal opinion and should not be taken as professional investment advice. I am an experienced apparel merchant, not a registered financial adviser. This article endeavors to give timely and ongoing color to the unfolding retail experience, not financial advice.