Used to be a time when you would pamper me
Usta brag about it all the time
Your friends seem to think that you're so peachy keen
But my friends say neglect is on your mind - Who's right?
--What Have You Done For Me Lately, Janet Jackson, 1986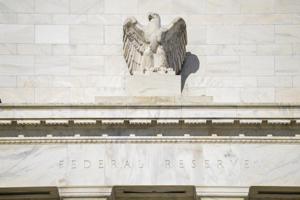 It used to be a time not very long ago when the U.S. Federal Reserve was lavishly pampering investment markets. And if they weren't flooding the financial system with massive liquidity injections from their daily Treasury purchases, they were out talking seeming all the time about how much more they were willing to do for the markets the moment trading turned lower into the red. But it seems that a critically important change for investment markets may have finally come to pass. The Fed is no longer providing stimulus to financial markets. Instead, they have finally raised interest rates for the first time since the financial crisis. Some contend the Fed will eventually return to their pampering ways, as the market turns more sour, while others contend that market neglect may finally be on the minds of Fed policy makers. Who's right? And what are the implications for financial markets?
A Notable Shift
It has been so long it almost seems surreal. In the seven trading days since December 29, the U.S. stock market as measured by the S&P 500 Index (NYSEARCA:SPY) has fallen by -6%. Over the past seven years since the calming of the financial crisis, this notably poor start to the year and the magnitude of the decline in a global market environment that could best be described as precarious to say the least would have typically set Federal Reserve policy makers running to their podiums to drop all kinds of hints that they "stood at the ready" and "more policy stimulus would be on its way if needed."
But things have finally changed for financial markets. Or I should say they have finally changed at least so far. More on this point of emphasis in a moment. Today, we have seen a sharp market decline to start the year. In fact, we saw the worst five trading days to open a new calendar year in history. Yet not only have Fed policy makers remained away from their microphones and any soothing words for investors, they have instead gone so far as to reiterate their intention to try and raise interest rates by as many as four times over the coming year.
Beyond the fact that this is so notably refreshing to see the Fed finally (emphasis once again on finally accompanied by applause and a standing ovation) starting to step away from their tedious monetary policy day trading exercise of the last seven years, this signals a very important shift. The Fed is no longer interested in pampering investment markets. And while I wouldn't go so far as to say neglect is on their mind, they appear determined to let the stock market alone barring some major calamity. As a result, we are now going to finally see how well the stock market can stand on its own without the support of the Fed.
The Biggest Downside Risk To The Bears
The bears are salivating as we speak. After so many years of watching a stock market artificially inflated by stimulus that was applied beyond all comprehension, we have been left with a market that never gained the much needed support of an accelerating economy to fill the massive air pocket that has formed underneath it. As a result, the upside opportunities associated with a prolonged downside move in the U.S. stock market are tremendous.
Unfortunately, for the bears, they must remain cautious and quick on their toes. For despite the fact that the Fed appears to have finally stepped aside from their micromanagement of capital markets and their seeming insistence on making the S&P 500 Index rise at all costs in order to create a wealth effect that ended up never materializing in any meaningful way other than to make the top 0.1% even wealthier, the risk of a return intervention is now rising.
Why would it be the case that the risk for the bears associated with Fed intervention is greater today? Because expectations have now been ratcheted down considerably.
Not that long ago, everyone thought the Fed was peachy keen to quote Miss Jackson and expected not only that they wouldn't raise interest rates but instead would look to inject stimulus the moment the stock market dropped by more than -6% in any given trading week.
Today, it is the exact opposite. Now investors believe the Fed is going to raise interest rates by a cumulative full percentage point in 2016 despite the fact that the world looks like it is going to financial hell in a hand basket and the S&P 500 Index has opened the year down -6%. Moreover, the Fed now also has 25 basis points of monetary policy wiggle room in their arsenal thanks to their first rate increase in December, and chances are they may get another 25 basis points in March before it's all said and done.
All of this represents a meaningful change in expectations about the Fed. And what this implies is that because the Fed has come so far in moving from extraordinarily dovish to a skosh hawkish, they now have a lot of room purely from a jawboning standpoint to start reassuring the bulls again.
One can only hear it now.
"We were targeting four rate hikes in 2016, but now we are only targeting three (or two, or one, or none)."

"In light of recent economic (read: market) developments, our policy stance has shifted from seeking to raise interest rates to potentially lowering them if warranted."

"The Fed stands ready to resume providing additional accommodation as needed until current economic conditions stabilize and start to improve."
Now the right market response would be sell off in response to such a shift in policy direction, for it would imply that all of the stimulative actions taken up to this point simply have not worked other than stabilizing the financial system from crisis so many years ago. In other words, it would be a demonstrated concession of policy failure. And perhaps the market will actually see it this way.
But this is a market that has been continuously sedated for so many years by the steady drip of accommodative monetary policy. As a result, the bears should stand at the ready, for if the pace of the market decline begins to accelerate and starts to compound on itself, we may see the Fed intervene and potentially swiftly, even if it is just done verbally through coordinated words and insinuations. And if they do, a potentially whipsawing and euphoric market reaction to the upside cannot be ruled out.
Bottom Line
The time appears to have finally come for the bears to have their day. And not that bears are likely to become complacent, for unlike bulls they can simply not afford from a risk perspective to do so, but a primary risk factor that they must continue to monitor as closely as ever is the daily movements of the U.S. Federal Reserve. For one cannot rule out the sudden return of verbal and actual policy intervention in financial markets on any given trading day depending on how challenging conditions might get in the coming months.
Disclosure: This article is for information purposes only. There are risks involved with investing including loss of principal. Gerring Capital Partners makes no explicit or implicit guarantee with respect to performance or the outcome of any investment or projections made. There is no guarantee that the goals of the strategies discussed by Gerring Capital Partners will be met.
Disclosure: I/we have no positions in any stocks mentioned, and no plans to initiate any positions within the next 72 hours.
I wrote this article myself, and it expresses my own opinions. I am not receiving compensation for it (other than from Seeking Alpha). I have no business relationship with any company whose stock is mentioned in this article.