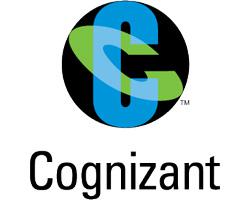 Cognizant (NASDAQ:CTSH) is one of the largest Indian IT service providers, ranking just below industry leader Tata Consultancy Services (OTC:TTNQY). The company is hardly unknown, and indeed, it has been the subject of no less than three articles that have been published by Seeking Alpha in the last six months. So what is the point in me trying to write about the name given that it's well known both potentially to Seeking Alpha subscribers and to the investment community as a whole? It's covered by no fewer than 24 analysts who have posted estimates for the current quarter.
By far, the real question for investors to consider is for how long this company is going to be able to maintain growth at rates twice or more those if its principal competitors. Cognizant's growth has slowed in recent years. This year its growth, bolstered by the inclusion of acquisition TriZetto for a full year, is expected to be 21%. Next year's growth is expected to be in the range of 14% - very respectable for a services company of its size - over $12 billion in revenues this year and $14 billion next year.
Cognizant shares are well loved by analysts these days. On the Thomson/First Call scale where 1.0 is the highest possible ranking and 5.0 the lowest, CTSH shares are rated 1.7. Analysts are looking for an average share price appreciation of about 36% over the next 12 months, which would take the shares to $75. Again, just looking at the consensus estimates, that would value the company at a P/E of a bit greater than 21X with an EV/S of just a hair over 3X. Those kinds of valuations probably make sense if the company can really grow at 14% on both the top and the bottom line for several years. I have strong doubts if that can be accomplished organically as I detail below. It could be accomplished through acquisition, but that is hardly a given. I don't think that Cognizant is a troubled company or dramatically overvalued. I do think it will be difficult for the company to sustain 14% organic growth going forward and that this will make the consensus analyst price targets very hard to achieve.
Cognizant is and will remain primarily a services company for the foreseeable future. Its growth is almost entirely a function of billable hours and its base of employees who can generate those billable hours. At the end of last year (2014), Cognizant had something like 211,000 employees, up by 40,000 in the wake of the acquisition of TriZetto and an Australian-based outsourcing firm. In order to have grown 21% this past year, the company still will have had to hire another 30,000 net employees and it will have to hire another 30,000-plus employees to keep up the growth in 2016. It's simply very daunting to be able to find and hire 30,000 net new consultants each year. It probably means that the company has to find something like 50,000-60,000 gross new consultants given the company's industry average turnover. All the new hires, regardless of where they are from, have to be taught the Cognizant culture and methodology. If the company simply wanted to continue to sustain a 14% growth rate, it would obviously have to hire an increasing number of people every year and just the physical logistics of trying to do that are daunting to say the least.
This writer visited the campus of one of Cognizant's "Academies" in the Indian city of Pune not so long ago. The campus is ultra-modern, high tech and almost impossible to navigate on foot - it is that large. And the dormitories in which the students are housed, three and four to a room because of space constraints, seemingly go on for the length of several football fields. And Pune is just one of Cognizant's significant facilities in India - it has major delivery centers in Gurgaon near Delhi, Kolkata, Hyderabad and Chennai - all of which have their own academies.
In all, Cognizant has no fewer than 10 major service delivery centers in India and with the exception of the one in Mumbai (Bombay) they are vast, to say the least. Even with modern work sharing technology, it is desirable to move consultants and managers from one location to the other from time to time. India is a country that is still developing its infrastructure. Air transport is far more difficult than it is in this country, and as for road and rail facilities, they need work. Just attempting to manage the logistics of moving a significant cohort of a work force that is now almost a quarter of a million people and still has to grow at double-digit rates around a country as India is today is going to tax any management severely. It's simply not enough to say that because Cognizant has pulled it off up to now it will be to continue to do so.
A corollary question that many investors might be concerned with is the impact of the cloud. Notionally cloud solutions, if they are real cloud as opposed to hosted or subscription models, include a services layer to go along with the packaged software. Not to be too simplistic but that is the reason the offering is called Software as a Service. If say, SAP (NYSE:SAP) sells a user an integrated suite of solutions based on its SaaS cloud offering, where is the space for Cognizant, or for that matter any of its other competitors, to sell additional services?
Of course, there are arguments that Cognizant could expand the number of verticals it addresses. It's indeed trying to do just that at the moment by its focus on such verticals as manufacturing, transportation and logistics. I think that CTSH is likely to enjoy reasonable success in its push into new verticals. But I wonder if the new verticals offer the huge opportunities that Cognizant has enjoyed in healthcare, banking and insurance which typically are exceptionally IT dependent.
The other significant question to address is the ability the company has to continue to achieve almost 40% non-GAAP gross margins and very close to 19% non-GAAP operating margins. IT services are notionally a highly competitive, price sensitive market, and yet, Cognizant delivers stable margins year after year almost in spite of the environment or exogenous factors such as exchange rate volatility. Indeed, I believe that one of the major factors that has underpinned margin stability for this company and its other Indian-based competitors is the more or less continuous depreciation of the Indian Rupee (NYSEARCA:INR) as long ago as 2008.
As I indicated above, most of the analysts who cover the company already like it. The virtues of this company are not under-recognized by the coverage universe and by investors. It is difficult to make money, I believe, when something such as the virtuosity of a company is already recognized and almost taken for a given while its risks and warts are not well understood or recognized.
All of that being said, I do think that there is a kind of case that can be made for the company's shares. I certainly wouldn't think that it is one of the most likely scenarios in the investment universe. On the other hand, this is one of the more resourceful and skilled management groups in the tech space. And if anyone can actually snatch victory from the jaws of slowing growth in this group, this would be the team on whom to bet, I believe.
Summarizing Cognizant's advantage in just a phrase I would say that unique amongst its competitors, this management is willing to think long term and is not addicted to short-term profit maximization. Now, of course, every single competitor in this space including Accenture (NYSE:ACN), IBM (NYSE:IBM), Infosys (NYSE:INFY), Tata and many other industry participants say that they take a long-term view of operations, but most users would disagree.
I think one of the things that distinguishes what Cognizant does from its peers is its deep domain expertise. Potential customers obviously want to know what kinds of consultants are going to staff the project team that will develop the solution that they want built. What CTSH offers that competitors do not is that its project teams are typically staffed with consultants who have deep knowledge of the industry in which prospective clients operate. To pick a typical example, it's really difficult to build a teller system for a US retail bank if one does not have significant knowledge of how US retail banks interface with their customers. When I wrote about Nuance (NASDAQ:NUAN), I briefly mentioned the ability of the company to implement complex voice interface systems better than most other industry participants because it understands the technology better than anyone else.
In the sectors in which Cognizant competes, i.e. financial services, healthcare, and manufacturing/retail/logistics, CTSH is able to staff client teams with deep domain expertise to an extent unmatched by its competitors. It might seem a simple strategy to replicate, but Cognizant's competitors seem unwilling to pay the costs in terms of margin that CTSH has been willing to accept. Developing deep domain expertise is far more complicated than it sounds; not only does an organization have to train its consultants as experts in a single practice, but also doing so forces the organization to forego the benefits of flexibly staffing project teams and forces Cognizant to keep a deeper bench and to have lower utilization rates than would otherwise be the case. Users understand this and are willing, to a degree, to pay a premium to get a client team that actually has a realistic chance of being able to complete what it has committed to do.
Another thing, the basic policy that Cognizant espouses is to allow its onsite management staff to make on-site decisions. I'm sure there are exceptions that prove the rule, but in general, the company's managing partners, which essentially are on-site at their clients, apparently have the authority to get more consultants to maintain a job schedule or to negotiate changes in project specifications and deadlines. From what I can tell, it means an enormous amount to a CIO to understand that the man or woman looking from the other side of the table has both the responsibility and the authority to make things happen.
Typically, in the kind of tense negotiations that inevitably plague large IT projects, decisions have to go back to India for ratification. But because CTSH's management thinks long term, and is willing to pay the price for that thinking, users know that their issues are going to get resolved on the spot in a few hours and not in weeks. As a corollary to on-site empowerment, it appears to be the case that Cognizant is far less likely than its competitors to use inevitable project modifications to wring substantial extra charges from its clients. On site, empowered client managers simply are less likely than their peers are at companies such Infosys, Tata and Wipro (NYSE:WIT) to let projects spin out of control and wind up looking as though the client made the wrong decision to outsource to India.
So, it is my belief that Cognizant will continue to enjoy the best reputation in the industry and it will continue to win an outsized proportion of available opportunities. That being said, nonetheless, the issues of the cloud and the sheer size of this company are not easy problems to solve. To me, the obvious answer is that this company is simply going to have to expand further into packaged software and become a one-stop shop from which its clients can purchase fully implemented cloud solutions, hosted solutions and on-premise solutions as well as the traditional consultant-based services that it has sold. And most of that transformation is going to have to come from acquisitions.
2014 represented a significant break with the company's past; it bought a packaged software vendor in the healthcare space called TriZetto. As a result, its net employee count was able to expand by 40,000 last year. It still had to hire another 20,000-plus net new heads while absorbing another 15,000-20,000 new heads from TriZetto as well as the new heads that came with its acquisition of Odecee in Australia.
The company has about $4 billion of cash, debt of just below $1 billion, and operating cash flow of about $2 billion this year. Capex, primarily for facilities and computer equipment, is running at around $300 million/year or thereabouts. The company has been repurchasing shares and paying down its debt at a significant pace - at least in the past two quarters - but it is certainly able to afford the purchase of smaller non-public cloud software companies within its target verticals. The company has apparently lost out on the race to acquire Perot Systems which is to be sold by Dell in order to partially finance its acquisition of EMC (NYSE:EMC) although the source for that indicates that the situation is still "fluid." From my perspective, while buying Perot would surely be accretive for a company structured like Cognizant, I would like to see it use its resources to buy smaller private cloud providers that exist in great numbers and will apparently have a much harder time than heretofore in achieving outstanding valuations through the IPO window.
It is important for investors to realize that Cognizant's growth has already slowed sharply and that the slowed pace of growth has continued on through to the present if one looks at quarterly as opposed to annual growth patterns. While the September quarter was one that beat expectations, sequential growth in the period was 3.3%, which is consistent with about 14% annual growth. Sequential growth in Q4, hobbled as it was by Diwali (The Indian Festival of Lights) and Christmas which significantly impacted billable hours is expected to be just 1.2%.
It is hard to remember now, but in August 2014, the company revised its growth expectations down to 14% compared to its prior forecast of 16.5%. The downshifted forecast was a very rare misstep for this company, but one which probably suggested that it was reaching some kind of growth limits in its current form. Cognizant's management has been incredibly diligent in insuring that it met quarterly targets and it has been willing to cut guidance proactively in order to avoid a quarterly miss. I have little doubt that Cognizant will meet or exceed current consensus estimates for this quarter when it reports in a couple of weeks. I have to wonder, however, if it will be able to continue to support a 14% growth target throughout the course of 2016. I think it is going to be a very close run effort if it does happen, and I would find it more difficult to believe that growth expectations won't have to come down, absent acquisitions, for 2017.
Over the years, the company has made more than 20 acquisitions of various sizes, but most of these have essentially added to the company's portfolio of IT services in different verticals. By far, the most financially significant acquisition was that of TriZetto in September 2014 for $2.7 billion. While the acquisition must have been at a very healthy multiple of revenues and apparently something like 14X EBITDA (TriZetto was private and so the exact numbers are not really known), the key to understanding what was going on is the expectation that there are $1.5 billion of revenue synergies to be had over five years. Frankly, it is that kind of thinking that is going to have to animate much of Cognizant's strategy going forward. TriZetto was a company that had a portfolio of packaged software in the healthcare area where it primarily served Blue Cross plans, a space that has been a particular focus for Cognizant for many years. Healthcare as a vertical had been running at over 25% of revenues before the acquisition and that has now increased by more than 300-plus basis points to almost 30% of revenues. If CTSH expects to grow at rates near to 20% or even to sustain 14% growth rates for both top line and EPS for a few more years, there are clearly going to be more than a few TriZetto-style acquisitions in its future.
One reason why analysts love CTSH is that over the years it has proved to be one of the most reliably predictable companies in the IT space; when it misses, it tends to miss by revising guidance and not blowing up in the face of analyst expectations. While I would be shocked to see the company miss current quarterly expectations, I would be far less shocked to see it lower guidance at some point during the course of 2016 absent some significant acquisition, something that is really impossible to forecast. The shares are quite reasonably valued based on consensus expectations for 2016. Indeed, with a forward P/E of about 16X and an EV/S of just a bit over 2.2, the shares seem cheap if 14% growth can be sustained. But I think the risks are weighted to the downside of that bet absent an acquisition. And while the share price downside in the wake of the recent 20% share price contraction is probably not overwhelming, the heady price targets embedded in analyst forecasts seem to me to be based on a set of highly optimistic assumptions. Cognizant remains the class of the Indian IT outsourcing space. But I think investors would do well to consider other spaces at least during 2016.
Disclosure: I/we have no positions in any stocks mentioned, and no plans to initiate any positions within the next 72 hours.
I wrote this article myself, and it expresses my own opinions. I am not receiving compensation for it (other than from Seeking Alpha). I have no business relationship with any company whose stock is mentioned in this article.