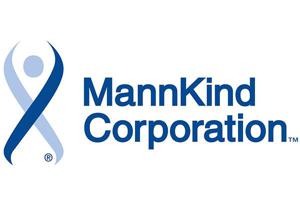 As everybody reading this article undoubtedly knows by now, Sanofi (NYSE: SNY) gave notice last Monday that it was terminating its licensing agreement with MannKind (NASDAQ: MNKD), relinquishing all rights to market Afrezza. Although the speculation about this possibility started circulating very soon after the inhaled insulin was launched, fanned by the small biotech's various vocal detractors, many true believers in the drug, certainly including myself, were stunned by the news, with the stock losing almost half of its already depressed value.
True to form, Sanofi's termination notice was as enigmatic and opaque as the big pharmaceutical concern's behavior during the entire painful relationship, leaving many wondering why it had signed on in the first place, why it had done as little as it had to make the product a success, and why it had decided to walk away. In the termination notice, Sanofi invoked both its right to terminate upon its "good faith determination that the commercialization of Afrezza is no longer economically viable in the United Sates," and, in the alternative, also its right to terminate for "any reason."
In practical terms, the two companies' respective obligations to each other will effectively come to an end on July 4, 2016. Shell-shocked MannKind stockholders now have to assess Sanofi's motivations, actions, and performance over the past year or so to get some sense of their implications for Afrezza's future prospects. Put another way, investors need to determine whether Afrezza's poor sales in 2016 reflect poorly on the drug itself or on Sanofi effort's to market the drug. Equally important, investors also have to objectively consider the small, cash-strapped biotech's options going forward, including whether there is a way forward.
Assessing Sanofi
Within four or five weeks of the Afrezza market launch early last February, heavyweight Goldman Sachs slashed in half all of its revenue projections, citing disappointing early prescription data. The Wall Street heavyweight also cut its investment rating on MNKD stock from "neutral' to "sell," while also halving its price target. Soon thereafter, at a healthcare conference sponsored by Goldman, its analyst asked MannKind executives when Sanofi could terminate the partnership agreement. The analyst asked the same question after MannKind's second and third quarter conference calls, this despite the fact that terms of the agreement are spelled out in most of the biotech's public filings with the Securities and Exchange Commission.
With this backdrop, the number of articles, blogs, and message board postings questioning Sanofi's commitment to Afrezza continued to mushroom in 2015's second half, continually undermining investor confidence in MNKD shares. Short sellers, meantime, continued to increase their positions, seemingly without fear and apparently fully confident that their bearish stance would pay off. As such, the small company had one of the largest short interest in the entire country through most of last year. Incredibly, even as the stock price fell below $2, most of the short sellers chose not to cover their positions.
In justifying its decision to terminate the partnership, a Sanofi spokeswoman Susan Brooks told the Los Angeles Times:
"The initial rollout of Afrezza was targeted and focused on building awareness behind the product and appropriate usage. Promotional efforts started with raising awareness of product benefits among providers and Sanofi subsequently launched several direct-to-consumer efforts that included widespread print and digital coverage. The direct-to-consumer activity did not result in a change to the uptake trend for Afrezza showing that increased patient awareness did not result in increased prescriptions. Market research shows that healthcare provider awareness of Afrezza was very high, indicating that there were limited opportunities to increase prescriptions through increasing awareness."
Ms. Brooks further notes: "Sanofi appropriately negotiated reimbursement on behalf of Afrezza." As well, she wrote in her email response to the Times that only 35% of the 6000 patients who have ever started on Afrezza are still using it.
It's certainly possible that Sanofi was committed to making a commercial success of Afrezza at the outset but it seems quite apparent that the mindset changed at some point, perhaps with the entry of a new CEO soon after the partnership agreement had been struck.
Ms. Brooks indicates that healthcare provider awareness was very high but direct-to-consumer marketing efforts did not result in a change to the uptake trend for Afrezza, leading to its conclusion that increased patient awareness did not results in increased prescriptions. Most close followers of MannKind would take issue with her characterization of the print and digital coverage as "widespread." Indeed, one had to look very hard to find any print advertising for Afrezza. And there certainly weren't any television ads for the product, even as the airwaves were being bombarded with commercials for many other medications for diabetics, including Sanofi's own Toujeo, which was actually launched after Afrezza.
In addition to complaining about Sanofi's obvious scrimping on advertising, many close observers would undoubtedly want to get a fuller hearing on her comment that "Sanofi appropriately negotiated reimbursement on behalf of Afrezza." Insurance coverage was nominal, at best, reflecting the French drug maker's decision to price the inhaled insulin at a steep premium to competing injectable insulins. Not surprisingly, many diabetics chose not to fill their Afrezza prescriptions or stay on the product (absent the promotional coupons that were available for the first script), as noted in the Times article.
After all, how many patients would choose to shell out approximately $300 a month out-of-pocket for a drug when they can get a decent alternative for about $30, in co-pay outlays. The huge price disparity, no doubt, explains, at least in part, the 65% that have discontinued the usage of Afrezza. In a final comment about Sanofi's recent remarks, nowhere does one find a clear explanation as to why it thinks there wasn't a greater demand for Afrezza. In fact, there is no explanation as to why the demand that must have been anticipated when the partnership was signed didn't materialize.
Beyond the inadequate promotional activities and questionable pricing policy, both of which could have been modified before deciding to terminate the venture, investors have to consider the following in deciding whether Sanofi acted in good faith in meeting its obligations in commercializing Afrezza.
1. in order to maximize the inhaled insulin's commercial potential and justify the premium pricing, Sanofi needed to conduct additional studies to improve the label, whereby the company could rightfully claim the drug's superiority. Not only did it fail to initiate such studies, it was even behind schedule in starting the four post-marketing studies that are required by the Food & Drug Administration.
2. In order to maximize Afrezza's sales potential, the company needed to get the drug approved and marketed elsewhere in the world, where more than 90% of the planet's roughly 400 million diabetics live. As far as we know, some 16 months after signing the worldwide licensing agreement, Sanofi has yet to even file an application in any foreign market.
In terms of commitment, Pfizer spent about a decade in developing the first-generation inhaled insulin, Exubera, which was by all accounts far inferior to Afrezza. By the time it decided to abandon the product, the company had spent more than $3 billion. By contrast, Sanofi decided to walk after a little more than only 16 months and spending about $200 million, not including the $200 million in upfront and milestone payments paid to MannKind.
All in all, it would be very difficult to disagree with the assessment of many that Sanofi "sandbagged" MannKind. As to the motivation(s), one of the speculations revolves around the theory that Sanofi is afraid of losing Lantus/Toujeo sales to Afrezza since it gets 100% of the profits from the former but only 65% from the latter, which, according to some early adopters lessens the need for long-acting insulin.
Assessing Afrezza
There were a lot of things that Sanofi had to do, in terms of continuing the development of Afrezza and marketing the product. The dismal sales record and MannKind's stock price, which was highly dependent on the French company's performance, strongly suggest that the company failed on most counts. On the other hand, Afrezza had only one task and it performed even better in the real world than many, including MannKind's management, had expected, as illustrated by photographic evidence produced by CGMs (continuous glucose monitors) and broadcast in both social media and television news stories by some of its early adopters. Indeed, not even MannKind's many vocal detractors have suggested that the drug is not effective in treating diabetics.
MannKind's Options Going Forward
With MannKind gaining its independence from Sanofi on July 4th, the small company has to make some very important decisions in the months ahead. First and foremost, it will probably have to find another partner (or more) to fulfill the marketing and sales functions for Afrezza. Prior to securing Sanofi in the summer of 2014, management had talked about the possibility of working with multiple regional marketing partners. This may be the best route to pursue, perhaps signing on one to cover Korea and Japan, another for China, and yet others for Europe, North America, and Latin America, et cetera.
Since discussions were presumably had with many of these potential future partners two years ago before the company decided on Sanofi, the search may not be all that difficult. This is all pure speculation, though, since MannKind never disclosed which other companies might have been interested back then. Moreover, even assuming there were other interested concerns, it's tough to know whether the interest would still be there, given what some might infer from Afrezza sales to date and Sanofi's decision to walk. That said, a new partner would join the venture with many advantages, relative to its predecessor. They include:
The manufacturing lines for Afrezza are already in place and have been operational for more than a year.
Three different dosages have been certified by the FDA and are already in the marketplace.
Afrezza was launched 11 months ago and Sanofi has already laid some of the groundwork in terms of building patient and provider awareness.
The six-month waiting period, post launch, that drug companies invariably honor before initiating a direct-to-consumer advertising campaign has elapsed.
The amount of time that has passed since the drug's launch is also a positive when it comes to insurance coverage since some third party payers will wait six to 12 months before considering placement on formularies.
Since the existing relationship between Sanofi and MannKind extends into early July, a new licensee would have ample time to ready its preparations to take over as soon as the transition period is over.
Afrezza has already established an extremely positive track record of real-world patient experience, with many users calling it "life changing."
Two of the four post-marketing studies required by the FDA have been completed already.
Many months have already been spent on trying to alleviate the challenges of spirometry tests.
The new partner(s) would be in a position to benefit from a year's worth of Sanofi errors. In most likelihood, this would mean a sharp reduction in the price of Afrezza and a more aggressive advertising stance. These two actions would probably translate into improved insurance coverage and an increase in the volume of prescriptions. New partners would presumably also be more aggressive in both working to improve the drug's label, which would support price increases, and expanding its sales potential by getting the drug into foreign markets.
As an alternative to looking for and working with another marketing partner, MannKind could opt to sell Afrezza itself. Given its very limited resources, this might require the company focus its efforts, at least initially, on relatively small geographic markets, using a small sales force. Another possibility is the sale of assets or the entire company. And in evaluating a possible sale, all of the advantages detailed above would accrue to the buyer, just as they would to a licensing partner.
As to the company's liquidity, which is required to give management time to do whatever it ends up doing, during the conference call that MannKind's Chief Financial Officer (now also CEO) conducted last Tuesday to discuss Sanofi's notice of termination, Mr. Pfeffer indicated that the company ended the year with about $60 million in cash and another $30 million in available credit with its chairman and founder.
As well, he suggested that ongoing discussions with pharmaceutical companies concerning licensing arrangements for Technosphere could yield additional money. All that said, MannKind's year-ending finances will probably look stronger than its June 30, 2014 balance sheet, which was right before the deal with Sanofi was inked, with the latest ledger showing more cash and less debt.
The Final Word
Sanofi's decision to walk away was certainly a damaging blow, staining Afrezza's reputation and injecting substantial uncertainty into MannKind's future. The quick exit by the recently hired chief executive, announced yesterday, was another intriguing and disappointed development. We remain optimistic about Afrezza's long-term viability, however, and are in some ways glad that the worst-case scenario that many had envisioned with respect to Sanofi is no longer something that hovers over the company and its common stock.
Indeed, paradoxically, some of the excitement that existed before Sanofi signed on has returned, perhaps reflecting the fact that the deal was planned from day one, with the price of MNKD stock never even approaching its pre-deal high. As well, the Technosphere drug delivery technology, which management states represents the foundation of the company's future, undoubtedly has some value, as pharmaceutical and biotech concerns look to extend the lives of their products and/or improve existing drugs. All in all, we think Afrezza, Technosphere, and MannKind have better prospects and options than the company's penny stock would suggest.
We have held bullish positions in MannKind for many years and have only added to them in recent weeks, so we would be the first to concede that our assessment may not be viewed in the clearest, most objective light. Readers should certainly take this into consideration and make their own judgments. In closing, we would note that MannKind's new Chief Executive Officer and Chief Financial Officer Matt Pfeffer is scheduled to make a presentation at a healthcare conference on Wednesday. Our expectation and hope is that the new man at the helm will be far more forceful than his predecessor was and look for him to lay out a clear course for the future.
(Note: We've obviously been wrong in both our belief in Sanofi and our expectations for MNKD stock. This has cost us financially, and we'll also have to endure the embarrassment of having an article that was written a month ago being made available to all Seeking Alpha readers in a day or two. Our initial hope was to add a small update to that article, but the effort failed. As such, we submitted this to provide what may prove to be our final assessment of MNKD.)
Disclosure: I am/we are long MNKD, SNY.
I wrote this article myself, and it expresses my own opinions. I am not receiving compensation for it (other than from Seeking Alpha). I have no business relationship with any company whose stock is mentioned in this article.
Editor's Note: This article covers one or more stocks trading at less than $1 per share and/or with less than a $100 million market cap. Please be aware of the risks associated with these stocks.