2016 is the year when modern Virtual Reality (VR) devices are finally available for consumer purchase. There are a variety of companies poised to exploit this market, of which some, I believe, will be far more successful than others. In this article, I hope to explain where I think the intelligent investor should place his bets to maximize the return from this brand new market.
VR as a concept is not a novel idea in 2016, but from all critical accounts the VR of 2016 is nothing like the VR of the 1980s. If you remember Nintendo's (OTCPK:NTDOY) failed virtual boy or any lame SCI-FI movie from the '80s, the prospect of VR might not really excite you very much. Things are different this time around. Some cursory exploration on the internet reveals that the critics who have experienced VR for themselves have been absolutely blown away, or in some cases, brought to tears. Modern VR is impressive technology that will open new doors in gaming, online interaction, 3D graphics design, and simulation.
The hardest sell VR is going to have is that it is an experience that will require a person to actually put the headset on and demo the technology before fully appreciating what it can accomplish. Expect the company with the best rollout demo plan to be the one that makes the greatest impact. Also expect some initial stumbles as software developers figure out how to make VR fun and not design games that induce motion sickness and vertigo.
The Current Market Players
The current line-up of VR offerings set to be available in 2016 are: HTC Vive (OTC:HTCXF), Oculus Rift (NASDAQ:FB), Samsung's (OTC:SSNLF) Gear VR (made by Oculus and using a Samsung smartphone), and Sony's (NYSE:SNE) PS VR. Microsoft (NASDAQ:MSFT) has an augmented reality device which is still in the alpha/beta stages, and Google (GOOG, GOOGL) has the cardboard which you may or may not consider actual VR (it is a cardboard box that you stick your phone in and get a "VR-like" experience).
At this point in time, it is hard to predict how large the VR market will be, but early estimates are somewhere in the range of $30 billion by year 2020. Each of these products is slightly different, but I am going to focus on the two that I think are most likely to impact share prices in any meaningful way in the next 2-5 years.
Oculus/Facebook
We should start with the company that kicked off the modern-day VR revival - Oculus. As you may know, Facebook acquired Oculus, in what many thought was somewhat of a strange acquisition. Oculus has recently shown multi-player demos that have largely revealed the long-term strategy of the acquisition. The tech is still somewhat primitive, but imagine in a few years when we can "Skype" in VR and actually feel present with distant friends and family. The largest barrier of entry to the Oculus Rift will be the price tag ($600 for the headset and another ~$1000 for a PC capable of pushing the graphics). A price tag in this range puts the device squarely into the "early adopter/power user" category, but one should remember that the original iPhone was initially priced around $500-600, depending on internal storage.
The Oculus Impact on FB Share Prices
It is tough at this point to predict Oculus' impact on FB share price, as most of the hype is priced in, and we are very early in the game. If we assume that the Oculus is sold at breakeven and that only 1% of PC users have a PC powerful enough to drive the unit, clearly the hardware will not be a money maker for FB/Oculus in any meaningful way. In fact, FB/Oculus have already said that their goal initially is capturing market share, and that the $600 price tag is breakeven. Software may be a different story, but without a huge installed base, overall profits are unlikely to move the needle at least in the near future. Perhaps FB can find a way to integrate ads into the Oculus/Facebook social network. (I cringe at the thought of VR ads.)
The best insight we have towards the long-term strategy for Oculus comes from the Facebook Q3 2014 earnings report, where Mark Zuckerberg stated, "... we have shipped over 100,000 Rift Dev Kits to over 130 countries... but we are going to continue preparing for the future by investing aggressively." Clearly, Zuckerberg needs to make good on the $2 billion he spend acquiring Oculus in the first place. The future goal of FB is to ship between 50-100 million units to have the Rift make any sort of "meaningful impact" on the future.
It is my assessment, at this price point and in the current competitive market, that the first-gen Rift will not move more than 1-2 million units without significant price reductions. Gen 2/3 Rift will likely penetrate the market more, as the price will be significantly reduced and the cost of the required PC hardware will (relatively) drop significantly in price.
If you like Oculus, you will want to buy into Facebook, but with a current P/E of 98, you may not like the price point. If you are a believer in the "social" aspect of VR, the Oculus is by far the best option, as Facebook clearly already knows how to make money off of a social network, and the other devices are not currently heavily invested in this application of the tech.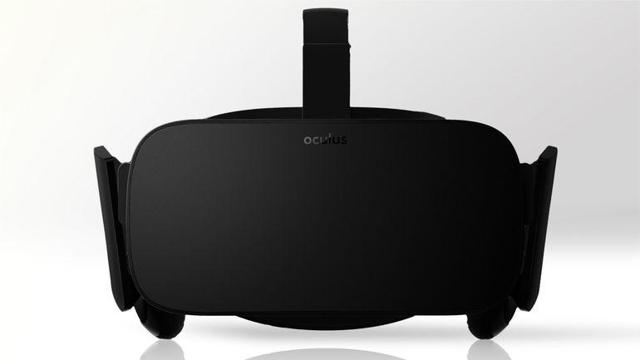 Click to enlarge
Sony PS VR impact on SNE Share Price
The PS VR is a much brighter story than the Oculus, in my opinion. For one, the PS VR is less expensive than the Oculus (price point expected to be somewhere in the $300-500 range, and requires a PS4 rather than a $1000 PC to power).
Sony expects an installed base of +50m PS4s by the end of 2016, giving the company a captive audience of budget-conscious consumers looking to try out VR for the first time. Additionally, we can assume that Sony has production economies of scale that Facebook/Oculus do not have, from years of experience cranking out consumer electronics devices. The PS VR also has the benefit of using pre-existing technology from the PS Move and Camera, which was released last gen for the PS3, further reducing the cost basis (move controllers and PS camera). Early reviews indicate that the PS VR is a good product, and Sony already has a great deal of experience bringing gaming hardware and software to market (as well as the entire infrastructure already in place to do so). The company has already indicated that it has 100+ software titles in development for the PS VR by first and third parties.
Sony is a diversified conglomerate in film, music, digital imaging and sensor tech, with a currently reasonable P/E of 32 at the time of this writing. I believe the company will also be uniquely positioned with its film connections to make interesting non-gaming applications, such as VR movie trailers and perhaps even VR movie theatrical releases.
If Sony can even penetrate 10% of its console installed base at 2.5m units shipped, it will vastly outsell the Rift and the other VR competition currently on the horizon. I believe the company will do even better than 10% market penetration, based on the critical interest in VR and the lower barrier of entry into the space that the Sony platform offers.
If Sony can take the lead position in the VR space in the first gen, it will have significant advantage in market share going forward, and future cost reductions and economies of scale will help cement the company's position at the lead in the industry. VR definitely has the potential to increase Sony earnings in a meaningful way, as the PS VR is an additional device that integrates in the company's already existing ecosystem of hardware perfectly.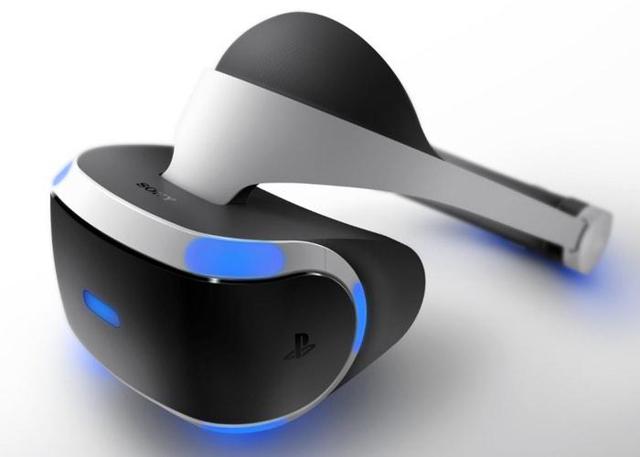 Click to enlarge
Contrarian Opinion
The contrarian opinion is that VR will end up like the PS Move and Kinect - an interesting tech that failed to achieve a critical mass or public acceptance. I believe that this time is different, as the tech is incredibly impressive by all accounts, and the amount of money being thrown into VR is an order of magnitude greater. These companies are heavily invested in the future of this space, and I also believe VR has many applications outside of pure gaming. Education, social networking, and simulation are plump markets to targeted by VR technology if the tech actual delivers on its potential.
Conclusion
If you are a believer in the VR market (and you should be), then Sony is uniquely positioned to take the lead with a lower barrier of entry and an installed base of 50 million PS4 users who already fit the VR target audience profile. SNE shares are currently very reasonably priced, and now is a great time to jump in.
Disclosure: I am/we are long SNE, NTDOY.
I wrote this article myself, and it expresses my own opinions. I am not receiving compensation for it (other than from Seeking Alpha). I have no business relationship with any company whose stock is mentioned in this article.
Editor's Note: This article discusses one or more securities that do not trade on a major U.S. exchange. Please be aware of the risks associated with these stocks.