"In the short term the market is a voting mechanism, in the long run it is a weighing mechanism" - Warren Buffett.
It has been a confounding market since the Federal Reserve ended its last quantitative easing program in October of 2014 and turned off the proverbial spigot. The overall market has gone nowhere since that time and equities started 2016 with the biggest opening loss in the first week of a New Year in the stock market's history.
Last year in a flat to slightly down market investors bid up the stock of any company that could provide robust sales growth in an anemic global economy. The so called FANG (Facebook, Amazon, Netflix and Google) provided one of the few areas of outsized return in the market during 2015. Growth stocks in general returned more than nine percent more than value stocks in the just closed year.
As my late father liked to say "Life is like a pendulum. It swings too far to the left. It swings too far to the right. It is rarely in the middle where it belongs". I have always found that advice useful whenever looking at the stock market, politics and a variety of other topics in life. Believing that everything eventually reverts to a mean, I would not be surprised if 2016 has more of a focus on value stocks.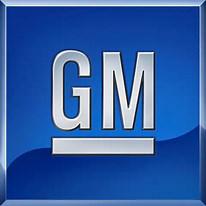 One of the cheapest stocks by most historical valuation measures right now is General Motors (NYSE:GM) and that was the case throughout 2015. However, the American automotive icon might start to get its due in 2016. It certainly got the year off to a great start this morning when it announced that it was boosting its dividend and adding significantly to its existing stock buyback authority. The manufacturer is adding $4 billion to its existing stock buyback authorization. This gives it $9 billion total now in that program, enough to retire more than 15% of its outstanding float at current prices.
In addition, it is adding two cents a share to its quarterly payout which will now be 38 cents a share. At Tuesday's close that equates to just more than a five percent annual dividend yield. Just for good measure the company boosted its earnings guidance for FY2016 from a range of $5.00 to $5.50 a share to $5.25 to $5.75 a year. At the midpoint of that guidance, the shares go for less than six times this year's profits. This is cheap by any measure but especially given shareholders will also reap 5% in dividend payouts this year. This might even turn out to be more than the overall market returns this year especially given the rough start to 2016.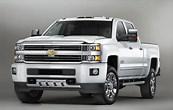 Last year, total domestic auto sales reached all-time records. As importantly, lower gas prices are meaning more of GM's overall sales mix is tilting to much higher margin trucks & SUVs. This has allowed the company to reach its goal of 10% operating margins in North America a year earlier than its plan. Given the continued collapse in crude prices to start 2016, more of the same can be expected this year.
In China, which is now the largest automobile market in the world, overall auto sales growth came in at its lowest level since 2012 in 2015 but still grew nearly five percent. Given authorities desire for a more consumer led economy, auto sales should be a key feature in that push in a very unsaturated market by American or European standards. General Motors continues to take market share in the Middle Kingdom and is producing some 300,000 vehicles a month through joint ventures there.
South America will continue to be problematic for all automakers in 2016 but is a relatively small part of GM's footprint. Auto registrations continue to grow in Europe albeit off recessionary levels and losses on the continent should lessen in 2016.
The bottom line is GM should see 10% to 15% earnings growth in FY2016, pays a five percent yield and goes for under six times forward earnings. It is hard to see this stock staying in the bargain bin much longer and I have increased my stake in it recently. STRONG BUY
Disclosure: I am/we are long GM.
I wrote this article myself, and it expresses my own opinions. I am not receiving compensation for it (other than from Seeking Alpha). I have no business relationship with any company whose stock is mentioned in this article.