I was here going through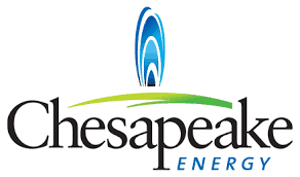 Chesapeake Energy Corporation (NYSE:CHK) and Anadarko Petroleum Corporation (NYSE:APC). It seemed like these 2 companies now had a rather similar level of revenues. They also had a not too distant level of EBITDA. Yet, they had a massive difference both in market capitalization, EV (Enterprise Value) and EV/revenues.
Just check the numbers for the latest quarter (Sources: CHK 10-Q, APC 10-Q):
Revenues: APC $2.23 billion, CHK $2.89 billion.
EBITDA*: APC $720 million, CHK $614 million.
Market capitalization: APC $19 billion, CHK $5.8 billion (considering preferred stock).
Enterprise Value: APC $32.9 billion, CHK $15.6 billion.
EV/(quarterly revenues * 4): APC 3.7x, CHK 1.4x.
* EBITDA includes a significant number of adjustments to one-off effects in both cases.
Leaving aside the fact that APC is much more reliant on crude and CHK is much more reliant on natural gas, it seemed like there was a potential pair trade here. The pair trade would be to go long CHK and short APC. This was the perspective from which I was doing my due diligence, going over their SEC filings and earnings presentations, etc.
Obviously, the whole situation required much more due diligence before such a trade could ever be suggested. So I plowed on. And that's when it struck me. The surprise.
Then The Surprise Struck Me
What was this surprise? It had to do with CHK's revenue composition, reproduced below:

Click to enlarge
See those massively large revenues for "Marketing, gathering and compression"? Those aren't about selling natural gas or crude. That's the line above ("Oil, natural gas and NGL").
Those could be about selling a service to others. But what service? CHK has sold nearly all of its pipelines and gathering systems, so what could it possibly be selling without much in the way of assets?
As it were, this entire segment is now like a broker of third party services, with just a modicum of owned assets providing service. The 10-Q describes the business as follows (emphasis is mine):
Marketing, gathering and compression revenues consist of third-party revenues as well as fair value adjustments on our supply contract derivatives. Expenses related to our marketing, gathering and compression operations consist of third-party expenses and exclude depreciation and amortization, general and administrative expenses, impairments of fixed assets and other, net gains or losses on sales of fixed assets and interest expense.
Naturally, a broker's income is but a very small fraction of the large revenues it can process. This is an intrinsically low margin business when compared to the volume it handles, and it shows. If we remove the derivative gains, the segment runs at a loss. It doesn't just run at a loss this year, it runs at a loss in all reporting periods within the 10-Q (this quarter, last year's quarter, 9M 2015 and 9M 2014).
This is an intrinsically low-margin segment and will remain so except perhaps for operators running their own assets and only building them to contract (which will then include long-term commitments in volume and pricing, take-or-pay agreements, etc).
Furthermore, there are two other things tied to this segment, which need to be known:
Gathering Agreements, Take-Or-Pay
CHK has gathering agreements with take-or-pay clauses (in this case called "minimum volume commitments") which impose heavy losses. Losses so heavy that they are significant for the entire company's worth and possibly its solvency.
For instance, for Q4 2015, the company states the following (emphasis is mine):
Our gathering agreements for Barnett and Haynesville production require us to pay the service provider a fee for any production shortfall below certain annual minimum gathering volume commitments. We anticipate incurring shortfall fees of approximately $160 million to $180 million in the 2015 fourth quarter based on current production estimates.
Derivative Gains
There are some revenues registered in the segment, which aren't really operational - they include what the company calls "supply contract derivatives." These can slightly inflate the revenues number, but most important they can inflate reported EBITDA as we'd otherwise ignore derivative gains when calculating EBITDA.
For instance, in the latest quarter this alone increased our EBITDA calculation by around 13%:
The bifurcated derivative was measured at fair value as of September 30, 2015 , which resulted in unrealized gains of $70 million and $291 million in the Current Quarter and Current Period, respectively. Both settlements and mark-to-market gains (losses) are included in marketing, gathering and compression revenues in our condensed consolidated statements of operations.
The Implications Of The Surprise
It should be said that this (negative) surprise is on top of many other reasons to stay away from CHK, which have been reported by several other authors. The debt load, the commitments, the way the debt trades for a massive discount. Those all say that ultimately CHK shares won't hold much value unless natural gas manages to put on a massive rally.
As we saw, a large portion of CHK's revenues is basically irrelevant. So we need to ignore that portion, and ignore the same segment when it comes to APC. What do we end up with, which is more in line with revenues coming from actually selling natural gas and crude? This:
Revenues: APC $1.9 billion, CHK $0.9 billion.
EV/(quarterly revenues * 4): APC 4.3x, CHK 4.4x.
The implication here is clear: "so much for your pair trade idea."
Another implication is simply that CHK seems quite threatened by its gathering agreements. While the terms on those agreements can be renegotiated, it doesn't make sense to expect a massive change in the liability. This is so because those agreements are what supports the (gathering) assets' owner's own business and profitability. If a gathering "tenant" was to go belly up, those wells would still run, and the rents would still have to be paid.
Conclusion
Maybe CHK goes up if natural gas recovers. Maybe APC goes lower as it sure looks expensive and debt-ridden. However, the pair trade, which was coalescing in my mind sure lost its meaning when I took into account the composition of CHK's operations and revenues.
In the end, both don't look that much different anymore. I'd avoid them both. But at the same time, I am interested in looking for companies exposed to the energy massacre. I believe the current situation is cyclical in nature and that the present pricing for natural gas and crude will find a higher equilibrium. It's just that due to the debt, CHK and APC don't look to be those companies and don't look much different from each other, either.
This is not to say they will surely go lower. Perhaps the energy market improves in time for that not to happen.
Disclosure: I/we have no positions in any stocks mentioned, and no plans to initiate any positions within the next 72 hours.
I wrote this article myself, and it expresses my own opinions. I am not receiving compensation for it (other than from Seeking Alpha). I have no business relationship with any company whose stock is mentioned in this article.