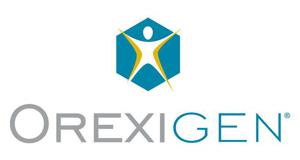 Orexigen (OREX) is street smart when it comes to delivering a message that investors want to hear. That being said, there are times when that type of bold behavior backfires. Investors need to look no further that the data in its CVOT trial getting compromised back in late 2014 and the forced renegotiation of the marketing deal with Takeda as an example of good news one week backfiring in the months ahead.
It is with the history of Orexigen in mind that I write this article. The company has outlined the following guidance:
At year end 2015, Orexigen had cash and marketable securities totaling approximately $212 million.
The company anticipates 2016 cash inflows of $40-60 million. Sources of cash include revenue and royalties derived from net product sales of Contrave and Mysimba in the U.S., Europe and South Korea, as well as partner derived income including an expected $15 million anniversary milestone payment from Takeda and upfront payments for new commercial collaborations in other global territories.
GAAP operating expenses are expected to total $105-115 million, including $10-15 million in non-cash expenses, and will be used to fund research and development, global commercialization of Contrave and Mysimba, and general and administrative costs.
The first thing investors need to do is dissect what has been said and consider what needs to happen to achieve the guidance.
Cash
Essentially the company has stated that it starts of 2016 with $212 million in cash. On its face that appears to be a robust number, but we need to consider the implied cash burn from the other guidance points. If we take the worst case numbers from revenue, and the worst case numbers from operations cost, the company will burn through $75 million and finish the year with $137 million in cash. If we take the best numbers, the company will burn through $45 million in cash and finish the year with $167 million. In either situation the company is poised to avoid a cash raise in 2016. At least at this stage.
Cash Inflows
This category in the guidance is a bit more of a slippery slope. A range of $40 to $60 million gives plenty of room to wiggle, and that may not always be good. Sometimes it is better to set a lower bar and beat it than to set a very safe zone and fall within it.
The street likely is impressed by the "shine" of these numbers, but as you dig deeper, the expectations have some pretty big caveats that expose some sector realities. Within that $40 to $60 million is a $15 million milestone that Takeda will pay in September. Is it money in the bank? Sort of. If Takeda continues to not derive profits from Contrave, it can walk away from the deal and keep its $15 million. Essentially, a big chuck of the revenue guidance is from a one-time event that will only happen once more in the life of the deal. Subtract $15 million from $40 million and you arrive at $25 million in sales revenue from Contrave and up-front money from new partners. Is it reasonable to assume $12 million from overseas revenue and partnerships? That would leave $13 million from U.S. sales
I am not trying to be a "downer" here. I am simply pointing out the information from a different perspective. Would you be impressed by a company that has one product on the market and could realize less than $13 million from U.S. sales?
Operations Expenses
Clearly with the operations costs that were announced, we should anticipate losses throughout the year. This will be the second full year of sales of Contrave. The company will also need to begin its FDA required multi-year CVOT post approval clinical trial. The previous trial was halted because the company allowed a peak 25% results. Ultimately the "benefit" shown in the 25% data was essentially nullified in when the 50% data was released and the trial shuttered. Millions of dollars in cost were for naught. Further, marketing partner Takeda used the data breach as a reason to renegotiate the terms of the marketing deal and Orexigen was saddled with now absorbing the first $200 million of cost in a new trial.
The bottom line is this. If we use a generous $15 in revenue for Orexigen per U.S. script, then it would seem to be implied that the company is guiding to 867,000 scripts from U.S. ( $15 x 867,000 scripts = revenue from U.S. sales at $13 million) If we assign $10 million to up-front payments in Europe, that would imply $2 million in revenue for Orexigen from overseas sales ($13 million in U.S. Script sales plus $12 million in overseas scripts and up fromt payments = $25 million. Add the $15 million from annual Takeda milestone and you are at $40 million) Script sales in 2015 were about 664,000. Many investors would love to see that number double, but the words of Orexigen management seem to have caution for those willing to assess these things without rose colored glasses.
"This year, we expect low double digit growth for the overall U.S. obesity prescription drug market and for Contrave to continue to gain market share," according to Narachi. "Importantly, we and Takeda are also focused on improving net revenue per Contrave prescription."
How does one define "low double digit growth"? In my opinion that number is likely somewhere between 10% and 25%. Growth of 25% will bring about 830,000 scripts in the U.S. In order to get to 1 million scripts growth would need to be 50%. I do not think any reasonable person would ever call 50% growth "low double digits".
Simply stated the guidance issued by Orexigen was a great sales pitch with all of the wiggle room and caution statements included but not accentuated.
As an investor I look at the guidance given as something that is pretty "ho-hum" in many ways even when taking the best case of each guided item. It is not enough to compel bunches of people to buy, but it is also not necessarily enough to bring about a wave of sells. It is "safe" guidance that tells a good story to those that need one.
Personally, I view this as cautious. There was a time when people thought that the European market would garner a big pharma partner with $50 to $100 million in up-front payments. This guidance should serve to dispel that myth.
The anti-obesity sector is out of favor at this juncture. It is simply not delivering the level of sales needed to bring about a profitable situation. Indeed, there is a market out there for branded anti-obesity products. It simply is not as big as people want to believe. Stay Tuned!
Disclosure: I am/we are long OREX.
I wrote this article myself, and it expresses my own opinions. I am not receiving compensation for it (other than from Seeking Alpha). I have no business relationship with any company whose stock is mentioned in this article.