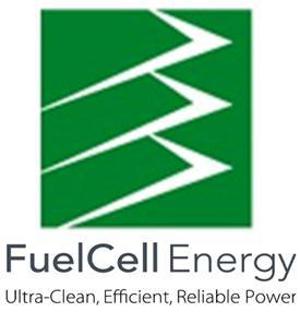 FuelCell Energy, Inc. (NASDAQ:FCEL) is a designer, manufacturer, operator, and servicer of ultra-clean, efficient and reliable fuel cell power plants. But while the company is on the cutting edge of energy generation, the stock has fumbled and lost favor on Wall Street.
The recent reverse stock split should be a warning to investors that the bottom is not here yet for this company. FCEL announced a reverse stock split on December 1st 2015, and then began trading after a 1 for 12 reverse on December 4th. There have been multiple articles covering the effects of a reverse stock split, and in the short term, the results are almost universally negative.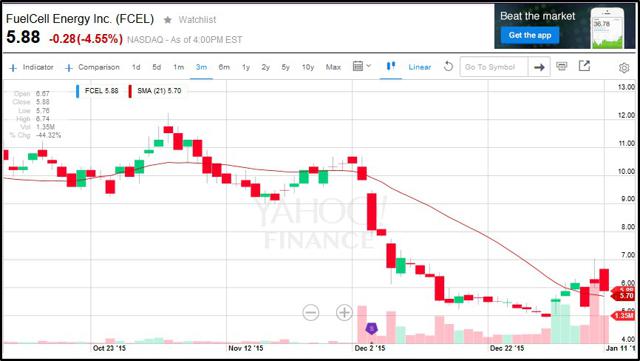 Since the reverse split, the stock is down almost 40% and that is after the stock saw a bump from the announcement of the 63.3 megawatt plant in Connecticut.
Operationally, the company hasn't produced positive net income or EBITDA since 1997, and it may be a few more years until investors see the company break that point, although it is on its way. Estimates have the breakeven point at sales of 90 megawatts per year. The company recently broke ground on a production expansion that will take the company from a current capacity of 100 megawatts per year of production to an anticipated 200 megawatts per year of production.
Since 2008 the company has steadily narrowed its losses. Net income for 4Q2015 reached -$8.9M while EBITDA accounted for -$6.7M. Total revenues have also climbed to $51.5M, but quarter to quarter have waffled some. Operationally the overall trend has been positive over the long term.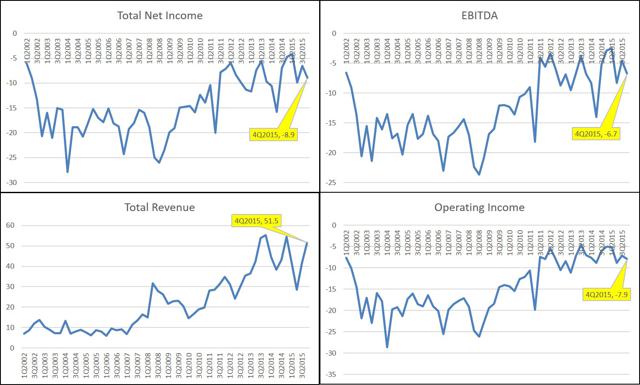 (Source: ihub.com, all values shown in $M)
The balance sheet has shown some improvements with Total Assets and Total Equity climbing over the past few year. Total Liabilities have also fallen recently, but while cash has steadily grown since 2010, it has also retreated some over this past year.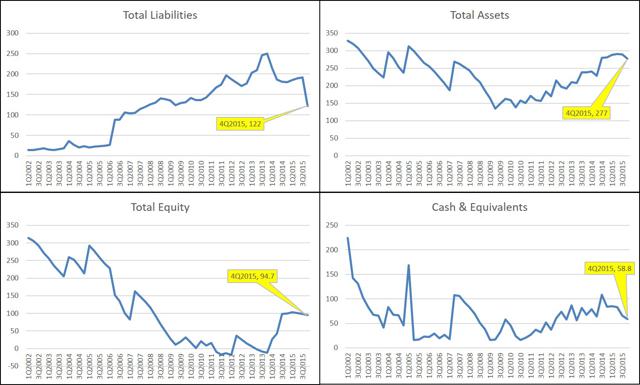 (Source: ihub.com, all values shown in $M)
In spite of the growth over the same time period, the street has punished the company.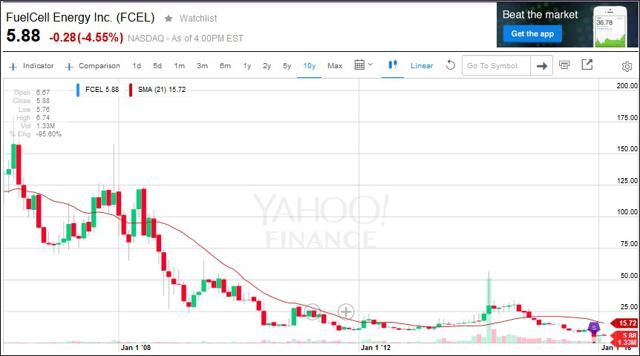 Conclusion
FCEL looks to be on the cusp of generating positive earnings, but investors and company executives have also been saying that for years. In the short term, the reverse stock split is a bearish sign and the stock will likely continue to fall further. For investors, the inflection point will be the 90 megawatts / year mark when the company becomes profitable. Once that threshold is crossed, investors should see a turn in the stock direction.
Disclosure: I/we have no positions in any stocks mentioned, and no plans to initiate any positions within the next 72 hours.
I wrote this article myself, and it expresses my own opinions. I am not receiving compensation for it (other than from Seeking Alpha). I have no business relationship with any company whose stock is mentioned in this article.