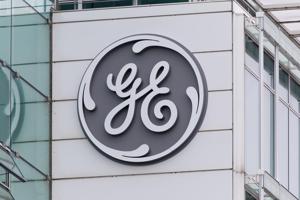 Everyone likes GE (NYSE:GE) while the stock itself seems to go nowhere fast.
The stock's recovery from the Great Recession has been slow and tortuous. It actually fell below $10 during the worst of those times, but it got to $20 by early in 2011. It hovered in the $25 range through 2014, and finally broke through last year - all the way to $30.
Throughout the reign of CEO Jeff Immelt, GE has been transitioning from a financial powerhouse to an industrial one. Now that transformation, nearly a generation in the making, is nearly complete, just in time to watch the industrial economy fall flat on its face. (Good reason to move to Boston, where a lot of its health care assets are located, rather than Atlanta, where GE Energy is based.)
Still, GE represents a good defensive play in a precarious market. Look at its income statements going back to 2010. The revenue line has barely budged. The same is true for margins, and operating income is actually down from that year. Net income was boosted by cutting expenses.
So why should GE be a good stock for anyone but the classic "widows and orphan" investor who needs a steady 3% yield? Mainly, the next recovery. I know, it's always the next recovery. When can it be this recovery?
Patience, the bulls say. Watch the commercial, the kid talking excitedly about connecting medical devices into health systems, connecting energy turbines into transport systems. And watch how his parents, his friends and his fellow nerds have no idea what he's talking about. (I especially like this one, about the hammer - did you know the character is named Owen? As in, owing. Or as in onetime chair Owen Young, who also founded a little tech outfit called RCA. The Internet of Things, remember, is all about the radios.)
By positioning itself at the heart of the industrial economy, GE also puts itself at the heart of the Internet of Things, and the Internet of Systems that will follow it. It's the companies that control the big machines that will control this next phase of the Internet, when big things have to be done, requiring enormous transformations in the way we live and work. So the theory goes. So the theory has gone for many years now - I started spouting it myself back in 2003. But the transformation, and its profits, remain tantalizingly just out of reach.
As we enter a period marked by overwhelming abundance, it may appear to be a curious time to be boosting a company whose calling card is industrial efficiency. But efficiency is a control point, GE is at a peak of its industrial power just as control over industry passes decisively to technology. It will be able to profit from this transformation, because efficiency will make the difference between thriving in this era of deflation or of being killed off by it.
And if that's still not on, there's always the dividend.
Disclosure: I am/we are long GE.
I wrote this article myself, and it expresses my own opinions. I am not receiving compensation for it (other than from Seeking Alpha). I have no business relationship with any company whose stock is mentioned in this article.