The drop in oil prices since mid 2014 has sent airline profits soaring and few carriers have seen more fuel savings than American Airlines Group (NASDAQ:AAL). But shares of the airline struggled in 2015 as the market focused on PRASM (passenger revenue per available seat mile) over profits.
With oil prices now in the low $30 per barrel range it's worth taking another look at how these low prices could impact American Airlines Group.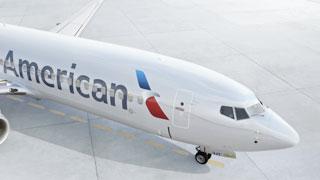 source: American Airlines Group
Sizable savings
All of the major U.S. based airlines saw a major profit bump from lower fuel prices in 2015 and will benefit from the further decline in 2016. But unlike its rivals, American Airlines Group took the unusual strategy of not hedging any of its fuel costs allowing it to avoid the hedging losses seen at other carriers.
With jet fuel prices hovering around $1.00 per gallon, American is seeing savings of about $1.80 per gallon compared to the levels during the summer of 2014. In its last annual report, American estimated its annual fuel consumption at 4.3 billion gallons. Using this figure combined with the per gallon difference results in an estimated annual savings of $7.7 billion.
Even compared to $40 per barrel oil, $30 per barrel oil represents a big savings as it pushes jet fuel about $0.20 lower per gallon. This translates to an annualized savings of about $860 million or $1.37 per share based on 630 million shares outstanding.
Sizable buybacks
In response to the market keeping American at a rock bottom valuation, the airline has launched round after round of share buybacks. The most recent buyback authorization is for another $2 billion (on top of a $2 billion buyback launched in January 2015) and could run until the end of 2016.
However, I previously expected the buyback to be completed early and the continued oil price slide only increases my expectations of this happening. At the end of Q3 2015, American noted it had spent $2.5 billion on buybacks in 2015 to repurchase almost 60 million shares. With only $1.5 billion left on its buyback authorization I expect the airline to wrap up the current buyback and authorize a new one in the first half of 2016 given the share price remaining low and fuel prices falling even more.
PRASM effects
Despite the sizable fuel savings, the market has focused its attention on PRASM and likely will continue doing so until the metric stabilizes or turns around. Currently analysts at Credit Suisse (NYSE:CS) expect PRASM to begin to stabilize in the second half of 2016 which could keep airline shares range bound until then.
Unfortunately for airline shares, a further dip in fuel prices could delay PRASM stabilization since lower fuel prices make more lower revenue routes worth flying and encourage the growth of ultra-discount airlines. While lower fuel prices would still likely be a net positive as they were during 2015, a delayed PRASM stabilization could also delay airline shares from getting a higher valuation from the market.
But for long-term American Airlines shareholders, this could actually be a positive since it would allow the airline to repurchase more shares under its buyback authorization. Having fewer shares outstanding would help boost EPS and make future dividend increases less costly.
Takeaway
Oil prices falling into the low $30 per barrel range represent another big round of savings for American Airlines Group which should allow the airline to complete its current buyback well ahead of schedule.
At the same time, lower fuel prices could push PRASM stabilization further out into the future delaying a higher valuation for airline shares. While this would negatively impact short-term investors, long-term investors could actually benefit from such a trough as it would allow American to repurchase more shares at a low valuation.
Disclosure: I am/we are long AAL.
I wrote this article myself, and it expresses my own opinions. I am not receiving compensation for it (other than from Seeking Alpha). I have no business relationship with any company whose stock is mentioned in this article.
Additional disclosure: The author does not guarantee the performance of any investments and potential investors should always do their own due diligence before making any investment decisions. Although the author believes that the information presented here is correct to the best of his knowledge, no warranties are made and potential investors should always conduct their own independent research before making any investment decisions. Investing carries risk of loss and is not suitable for all individuals.