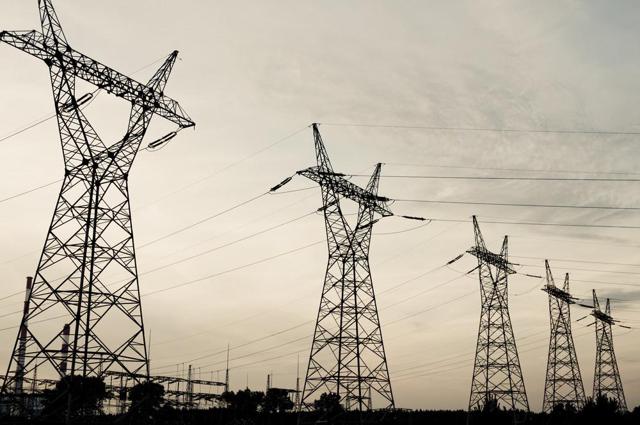 American Electric Power (NYSE:AEP) is diversified across the generation, transmission and distribution of electricity, providing its services to customers throughout the Southwest with a strong presence in Texas, Ohio, Kentucky, and Oklahoma. The company is currently focused on a series of divestitures and capital expenditures to reposition itself for future growth based on technological innovation and macroeconomic conditions.
Nicholas Akins, President and CEO, and Lisa Barton EVP of Transmission, are forward looking executives that understand the importance of decreasing the company's reliance on coal. With coal use decreasing across the industry, American Electric Power is positioning itself for the increase in renewable resources through $13 billion capital expenditures to modernize and strengthen their transmission infrastructure. With strong transmission infrastructure, AEP will be prepared to transmit the new era of electricity, created through wind, solar and nuclear generation.
Utility company's take pride in their dividends. With the success of these expenditures, American Electric Power will be able to continue earning 4%-6% operating earnings growth rates while paying shareholders a constant dividend. Dividend growth over the trailing 10 year period is a relatively constant 4.1%. American Electric Power has paid 422 consecutive quarterly dividends since the company's inception in 1906.
Investment Risks
When presenting an investment proposal, I believe that understanding the risks inherent in the proposed company is vital. It is easy to create a great story, but it takes in-depth analysis of market and intrinsic risk to understand the environment the management team is confronting.
Oversupply in the Electricity Market
Macroeconomic factors are the largest risk that American Electric Power faces. The utilities industry is seeing an oversupply of electricity. While typical theories of supply and demand would dictate that producers would cut back on the level of output in order to bring prices to within a profitable level the opposite is holding true. Rather than close power plants, companies are weighing the downside of transferring the financial burden onto the consumer. Although the electricity industry is highly regulated and large price differentiation is not possible, this production decision may negatively impact long term relationships with the company's consumers.
Alternative Energy Sources
With 60% of American Electric Power's power generated through coal-fueled power plants the company is highly exposed to the decrease is coal consumption. Coal is becoming unfavorable in comparison to the ever increasing cost effectiveness of natural gas and renewable energy sources. Although natural gas represents 23% of the power generating capacity of AEP, the company has pledged to increase this amount to 33% of output, while decreasing its dependency on coal-fueled capacity down to 45% of total production.
Emission Regulation
With 31% of total United States greenhouse gas emissions stemming from electricity, emission regulation is dangerous to the electric-utilities sector. Because of the uncertainty among industry leaders over future regulatory decisions, the electric grid has become gravely outdated. If a company were to begin a major upgrade project as a revenue hindering regulatory decision is signed into law, they will not be able to adapt in a timely manner. Because of this risk there has been a strong risk adversity to capital expenditures throughout the industry. This positions AEP is an ideal position to upgrade the aging infrastructure in order to benefit from increased efficiency and decreased cost.
High Debt to Enterprise Value with Low Current Ratio
Within a highly regulated industry companies must maintain reasonable levels of debt due to the capital intensity of the business model. When comparing the current credit basis of American Electric Power with Duke Energy, both companies have debt to total enterprise value of over 40% yet Duke Energy is able to maintain a much higher current ratio at .97, while AEP comes in at .64. A current ratio under one is often a test for investors to understand an investment's ability to pay back its short-term debt. This discrepancy is attributed to the focus on capital expenditures for the improvement of transmission infrastructure by American Electric Power.
Lawsuit: Forward Contracts with Affiliated Power Plants
An ongoing investigation is being conducted in Ohio on a model in which AEP created forward contracts with affiliated power plants, allowing it to buy electricity from their affiliated power plants through the long-term contracts, yet sell it on the open power market for short term prices. Dynegy Inc. (NYSE:DYN) is the company leading the lawsuit, as they believe that increased regulation in Ohio will benefit the consumer. This lawsuit will affect American Electric Power and FirstEnergy Corp.'s (NYSE:FE) ability to hedge their long-term cost basis, adding risks to profitability.
Investment Opportunities
Transition from Local-Production Local-Consumption to Long Distance Transmission
In the past, American Electric Power and the entire United States energy grid was based on a system of local power plants producing power to be consumed locally. As technology increases and the electricity needs of the country shifts, this system has become inefficient.
The increase in renewable energy sources, specifically wind and solar generating sites, are far from transmission centers. This long distance forces the lines to carry electricity longer distances than in recent decades, requiring updates to the pre-existing infrastructure.
Investment in Infrastructure as a Hedge against Technological Disruption
The risks associated with the company stem from the energy industry and the increase in renewable technology that threaten the coal-based power generation that AEP is centered on. Because of these risks, the electricity transmission business is a hedge against possible disruption in AEP's other business segments. The investment by American Electric Power to improve the aging infrastructure in its market will allow the transmission business to contribute $8.2 billion in 2018 to AEP's rate base, as opposed to $700,000 in 2012.
Comparative Analysis
Some of American Electric Power's biggest competitors in the Electric Utility Industry are Duke Energy and Calpine Corp. Of these three companies, Duke Energy (NYSE:DUK) has the largest market cap at $46.51 Billion. American Electric is behind them at $27.41 Billion. They are both significantly larger than Calpine Corp with their market cap of $4.69 Billion. While Duke Energy has the highest P/E ratio of the group, AEP has the highest P/B ratio at 1.55. Both the P/E and the P/B for AEP are around the industry averages.
*Analysis created as of December 2015
Investment Decision
As a vertically integrated utility company that pays consistent dividends (422 straight quarters) and is run by a strong, forward looking executive team, this is an ideal long term value play. With a TTM P/E of 16 this company does not fall into a deep value, Benjamin Graham-cigar butt style investment. The strength with AEP lies in their strength in the market, room for growth in a non-growth industry, and investment into the future. The ability for a 110 year old company to pivot, stay alive and thrive over the next ten years is what will make American Electric Power an incredible staple in your portfolio.
My model, taking into consideration earnings (14.5-20x), sales (1.3-2x), cash flow (4.8-7.2x) and book value (1.3-2x) forecasts a price target of $70, using 2016/2017 FactSet estimates. Given the long-term nature of this investment I have a 5-7 year holding period, with a continued annual dividend of 4%.
Disclosure: I/we have no positions in any stocks mentioned, and no plans to initiate any positions within the next 72 hours.
I wrote this article myself, and it expresses my own opinions. I am not receiving compensation for it (other than from Seeking Alpha). I have no business relationship with any company whose stock is mentioned in this article.