Crescent Point reports in CAD; unless otherwise noted, prices are in that currency.
2016 Capital Expenditures
On January 7, Crescent Point Energy (NYSE:CPG) issued its planned capital budget for the forthcoming year, together with its guidance for 2016 production. The company anticipates spending between $950 million and $1.3 billion for the year (mid-point: $1.125 billion), down considerably (16-39%) from the $1.45 billion capex the company likely will have spent in 2015.
Crescent Point said that it "expects to live within cash flow to protect its balance sheet, production and dividend." However, it became more specific as to the details of this forecast. It seems to be hoping for US$50 WTI at some point during 2016. Still, its more precise calculation was that, with monetization of its 2017-2018 hedges, "the Company expects to live within cash flow at WTI prices down to US$40/bbl." While it may have plans for a still lower price scenario, these were not specified.
Its release called the company's plans "conservative and disciplined", reflecting its desire to maintain a healthy balance sheet in the current circumstances. About 84% of this budget will be allocated to drilling and development and the remaining 16% to infrastructure (including plant and pipeline expansions), land and seismic. CPG noted that it had actually increased its capex in Q4/15 by some $100 million to set itself up for the coming year.
At the same time, Crescent Point should increase its total production to between 165,000 and 172,000 boe/d (mid-point: 168,500 boe/d), up by some 3% from the 163,500 that appears to be the company's average production for 2015. The actual year-end exit rate of production for 2015 was 175,000 boe/d, and the company raised the possibility that the estimates could grow by about 3,000 boe/d given possible reallocation of capital. The company's production is about 90% liquids and 10% natural gas, with the major focus on light to medium oils that give the best netbacks. On the other hand, the company's release was quick to note that "we're not planning to just drill our best inventory in this budget."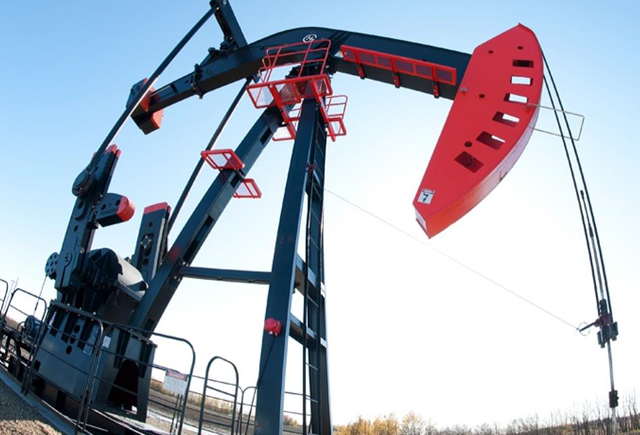 Click to enlarge
Company photo
The actual drilling programs proposed are very similar to 2015, with some larger proportionate allocations going to the Shaunavon, Viking and various other properties (including ND and MB), and slightly reduced spending in the Viewfield Bakken, Flatlake/Midale, SE Saskatchewan and the Uinta Basin.
Crescent Point has had considerable success with the implementation of its waterflood techniques. In 2016 it is planning a major expansion of the use of waterflood, planning to convert 120 of its already producing wells, an increase in conversions of over 70% from 2015. Most of these conversions will take place in the Viewfield Bakken and Shaunavon plays, but the company also has plans for waterflooding in Midale, Swan Lake, the Viking, Uinta and Flat Lake. Some of these projects will involve shut-in of production, but overall they are expected to lower the company's decline rates, which could annually be reduced by as much as 4-7% (1-2% in absolute terms) from the current 28%. Other production enhancements are centered around expanding the pool boundaries in the Viewfield Bakken, Shaunavon, Flat lake, Midale and Uinta, in the last instance based on 3-D seismic results.
The company noted that if lower crude prices persist, there is sufficient flexibility in the figures to keep expenditures at the low end of the budgeted range (probably $950 million to $1 billion to maintain production). It expected that further capital cost savings could be achieved if the current lower service cost regime persisted through 2016. The company recorded savings of over 30% during 2015, and thought that a further 10% reduction was possible this year. It also raised the possibility of monetizing its 2017-2018 hedges, which would earn the company approximately a further $130 million.
Hedging
In conjunction with its 2016 budget, Crescent Point provided an overview of its hedging program, noting that approximately 34% of its 2016 annual production was hedged at an average of about C$83. Its latest corporate presentation indicated that about 11% of 2017 production was hedged at about C$81 but just 6% of 2018 at C$80. While the company was able to increase its positions when crude prices spiked upward last year, its hedge book does not have the same strength that it had in the past. As the company's budget indicated, hedging can basically carry the company through 2016 with average WTI pricing in the low US$40s range. In this case, however, the assumption is likely that 2016 year end pricing would be higher, since the 2017 and 2018 hedges would then have disappeared.
The Dividend
The company clearly expects that it can maintain its dividend through 2016 even if WTI prices average out at about the US$40 level or so. In fact, Crescent Point's recent dividend reduction was well received by the market, although since then the share price has continued to fall more or less in tandem with crude prices. The annual savings for 2016 from the recent dividend reduction, taking the DRIP into account and transposing the figures to a full year basis, is in the range of $750 million.
Would Crescent Point further reduce its current dividend ($1.20 annually; ̴ 9.25%) at some point in the coming year? Clearly much will depend on crude pricing. If, however, WTI prices remain in the $30s even as refineries ramp up after maintenance shutdowns and gear up for the driving season in March to May, the company may simply have no reasonable alternative. Even then, however, a total dividend cut probably should not be expected. As a yield-payer, Crescent Point is widely held by funds, institutions and individuals who require income; with no yield, many of these parties would be precluded from holding its shares. Baytex, for example, saw its shares fall drastically after it cut its dividend completely; the same scenario could apply to CPG.
Acquisitions
Crescent Point has had a history of growing its production both organically and through very beneficial acquisitions. In the past, these purchases had been financed largely through dilutive bought-deal issues that were a negative for many in the market. CPG has now vowed to use internal financing for any acquisitions. Obviously, current low prices are generating particular opportunities, and the company is likely to continue to look for potential acquisitions, especially smaller size, tuck-in acquisitions that might complement its current operations. Although here the company has some flexibility from its credit facilities, it would likely want to conserve as much cash as possible during the coming year to be in a position to take advantage of opportunities.
Analyst Coverage
Crescent Point is widely covered by analysts with Canadian financial institutions as well as other entities. However, only recent analyst coverage (Since December 1) is reflected below. Prices below are for shares on the TSE. Some recent price targets have been reduced slightly (in the $2.00 range).
| | | | |
| --- | --- | --- | --- |
| Date | Company | Rating | Target Price |
| | | | |
| January 12 | Raymond James | | $22.00 |
| January 8 | FirstEnergy Capital | | $23.00 |
| January 8 | Barclays | Overweight | $19.00 |
| January 8 | RBC Capital | Sector Perform | $20.00 |
| January 7 | CIBC | Sector Outperformer | $25.00 |
| December 3 | National Bank Financial | Outperform | $25.00 |
| | | | |
Risks
As with all producers, the major risk to Crescent Point would come from sustained low oil prices, especially prolonged WTI prices at current $30 levels.
A particular current risk to Crescent Point would be anything that is seen by the marketplace as a significant share dilution.
A major risk could come from the elimination of its dividend.
For U.S. investors there is a risk from any further decline in the Canadian dollar. At the same time, the current slide in the CAD is a double-edged sword. It is largely attributable to the economic damage from low oil prices. A high U.S. dollar is actually beneficial to CPG in terms of oil pricing, but detrimental in terms of some of its USD denominated interest payments. At the same time, an increase in crude pricing would likely strengthen the Canadian currency and could benefit USD shareholders.
Investment Thesis
At this time, any current investor in energy shares, or any prospective buyer, should probably be of the view that WTI crude prices will have improved meaningfully (to perhaps ̴ $45) by the second half of 2016. Refineries coming on stream after winter maintenance and the run-up to the summer driving season during April and May should trigger some improvement in pricing from current levels. If that is not the case, many oil producers could experience unanticipated problems, since few have targeted sustained pricing in the $30s.
Crescent Point currently pays a current dividend of about 9.25% ($1.20 per share). Although the company is intent on maintaining this during 2016, in a regime of sustained low prices in the $30s it would be unrealistic to count on this figure. The company will need to put its balance sheet, production and even possible acquisitions as higher priorities.
At the same time, Crescent Point is a major production company with extensive reserves of low-cost tight oil, growing production and continuing cost efficiencies by the use of enhanced techniques. Its apparent ability to deliver on these goals should make the company attractive. Its potential upside in an oil recovery is perhaps greater than most of its peers.
While "bottom fishing" has its devotees, the most secure buying opportunity may come with some indication of slightly rising or stable crude prices.
Since Crescent Point spends only 8% of its capex and obtains only about 10% of its production from the province of Alberta, the current royalty review there is unlikely to have any negative effects. Indeed, if the royalty regime there is changed detrimentally for producers, CPG as a Saskatchewan-based company, stands to gain from a potential inflow of investment. In the present circumstances, such negative effects from a royalty review, however, are unlikely.
For 2016 the company sees anything above US$40 WTI as a bonus. At prices above $50, Crescent Point becomes attractive, and with still higher prices, its increasing production and lower costs will make it especially so. But investors should believe in higher crude prices and be prepared to hold the shares.
Disclaimer: The information provided above is not a recommendation to buy or sell a stock. It intends to increase investor awareness and to assist investors in making smarter decisions. Prospective investors should always do their own further research, and take into account their own current financial holdings, their risk levels and their shorter or longer-term outlooks.
Disclosure: I/we have no positions in any stocks mentioned, and no plans to initiate any positions within the next 72 hours.
I wrote this article myself, and it expresses my own opinions. I am not receiving compensation for it (other than from Seeking Alpha). I have no business relationship with any company whose stock is mentioned in this article.