Peabody Energy Corp. (NYSE: BTU) has been hammered by the market since the last week of 2015. Collectively the news has unnerved investors. Part of the problem is that news has not always come directly from the BTU but from other sources, which makes a bad situation even worse.
First, the Wilkie Creek mine sale has not closed yet. According to comments from the CEO of Sekitan, the buyer of the mine, to a local newspaper in Australia, the transaction was to be completed in 4thQ 2015, the coal mine was to re-open later in 2015, 126 new employees were to be hired, and shipments were to start in 2016. I received an email from the parent company of the buyer, Exergen Pty Ltd, on 1/11/16 stating, "At this stage, the transaction is still in progress and has not yet been finalised."
The selling price for Wilkie Creek is only up to $20m cash and the buyer assuming liabilities of $55m. Normally this would be very minor, but with market capitalization of BTU under $100m, any extra cash becomes important. Peabody wanted to sell this mine a few years ago for about $500m, but found no buyers. Then Bentley Resources, Nathan Tinkler's company, was going to buy it for $130m and that deal never closed in 2014.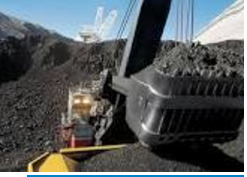 Second, some investors feel nervous about the sale of the three western coal mines that was announced last November to Bowie Resource Partners LLC for $358m cash and assumption of certain liabilities. Galena, which owns 46% of Bowie, is expected to sell their ownership to a private equity fund. The private equity fund, which was not disclosed in the news release, is the current chairman of Bowie, John Siegel. Is Mr. Siegel associated with the affiliates of the Blackstone Group that were mentioned in the 8-K filing or is this a different group? Investors might feel more comfortable if the private equity fund was some well-known multi-billion dollar fund with a visible public track record. According to Bowie's website: "Mr. Siegel has over 30 years of experience as an owner and operator of vertically-integrated coal companies. He is one of the owners of Bowie Resource Partners, LLC. Mr. Siegel is also the co-owner and operator of Bowie Refined Coal LLC and ClearStack Power LLC as well as the co-founder of Northwestern Synfuels, Sentinel Energy and Loyola Synfuels. Previously he was an owner and operator of Green Bay Fuels and Jader Coal." This private equity fund "will invest $112 million of common equity and $201 million of preferred equity to facilitate the acquisition and buyout of Galena U.S. Holdings, Inc., BRP's existing partner." according to the press release.
Bowie is trying to refinance $334m in Senior Secured Credit Financing along with a $40m Pacificorp note. This refinancing has not been completed yet. Investors may recall that last June, Bowie filed a S-1 to issue units for a limited partnership along with a new private debt placement and that did not happen because of weak investor demand.
In addition, Bowie is having problems with self-bonding to cover future reclamation costs of their mines in Colorado and New Mexico. They have been told that they may not be able to self-bond in the future, which could require about $6m annually to buy surety bonds to cover reclamation just in New Mexico.
Third, BTU has finally settled the VEBA issue with UMWA. Originally BTU was to pay an additional $75m into the VEBA fund on 1/2/16 and $70m on 1/2/17. Under the settlement, BTU would pay $7.5m monthly for a total of $75m (unless Congress acts to put the health care costs under the UWMA fund) and will not have to pay the $70m in 2017. While saving $70m is a positive, some investors may have been expecting no further payments. Alpha Natural Resource's (OTC: OTCPK:ANRZQ) management trying get approval for $15m in bonuses from the bankruptcy court while at the same time trying reduce employee benefits created a very negative PR when BTU and the UMWA were negotiating.
Part of the problem for investors was the lack of information from BTU about the VEBA process. A judge ordered the $7.5m monthly payment on 12/28/15, but there was no news coming from BTU until a settlement was reached 1/4/16. The only public news was from media in Missouri.
Fourth, the issue of self-bonding, especially in Wyoming, has been actively written about in the media. Some residents want changes to regulations, which often take two years to approve at the state level. Others want President Obama to become assertive in getting changes made to self-bonding on the national level. BTU uses a subsidiary to qualify for self-bonding in Wyoming. They would not qualify at the parent company level because of their financial situation.
Peabody's Wyoming coal mines qualified for self-bonding in December 2015 using, as per regulations, latest year-end audited statements which would be 12/31/14. According to Kyle Wendtland, Land Quality Administrator for the Wyoming DEQ, the department will look at Peabody's year-end 2015 audited statements when they become available in a few months to see if BTU still qualifies. Last year Alpha Natural Resource's had their statements reviewed and were told they no longer qualified for self-bonding.
Last, are the events most investors have been following: the market plunge, oil prices hitting new lows, and the filing by Arch Coal Corp (OTC:ACIIQ) for Ch11. The filing was expected, but the market still re-acted sharply as stock prices of Arch Coal and BTU plunged. All of these events had a huge impact on the price of BTU the last few weeks.
If news and information regarding BTU was handled by the company better, investors may not be so nervous about their investments. When times are tough it makes it more difficult to re-assure investors if these investors have to rely on third parties to get information. Much of the information in this article came directly from sources other BTU, either by telephone or email. Even before the "quiet" period prior to their earnings release, BTU has not been active enough to get news to the public. This causes rumors and uncertainty.
I have not had a position in BTU until this week. I purchased the stock and some bonds because of their extreme drop in price, in my opinion, was not warranted. Granted the sale of the three mines to Bowie has issues, but it would seem Mr Siegel has a lengthy experience in the coal industry. This is not his first "rodeo". The self-bonding is just hysteria fueled by individuals with an agenda against coal. Reclamation expenses, as I have written in other articles, can not be discharged in Ch 11--the public is not going to get stuck with these costs because those coal companies that used self-bonding have large valuable assets to cover these reclamation costs. While I was expecting BTU to only have to pay $0-25m in VEBA payments, they still saved $70m.
Investors are expecting a lot of news during the next earnings report at the end of this month. While I do not expect release of information regarding an exchange offer, I hope that management just will not say we are working on that. Investors need Peabody Energy to be more responsible. Investors need more information-period.
Disclosure: I am/we are long BTU STOCK AND BONDS.
I wrote this article myself, and it expresses my own opinions. I am not receiving compensation for it (other than from Seeking Alpha). I have no business relationship with any company whose stock is mentioned in this article.
Editor's Note: This article covers one or more stocks trading at less than $1 per share and/or with less than a $100 million market cap. Please be aware of the risks associated with these stocks.