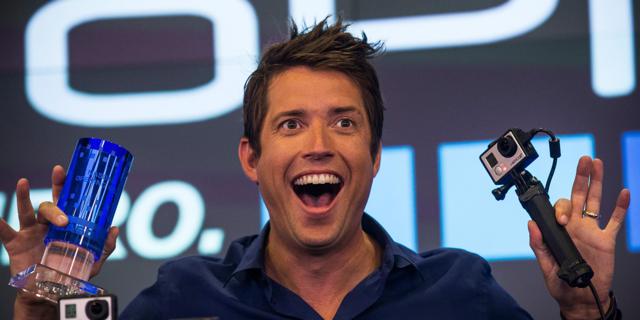 Img 1: GoPro CEO Nick Woodman
GoPro (NASDAQ:GPRO) has seen its stock take a beating, down over 20% following a Q4 warning and the announcement of job cuts. A drone, however, is on the horizon for GoPro and it has the ability to lift the company out of its woes. The key for GoPro as it enters the drone market will be the management's ability to execute on their strengths. A failure to do this will likely take the stock further down the drain and prospects of any kind of success in the drone market down with it.
Consumer and Commercial Drone Market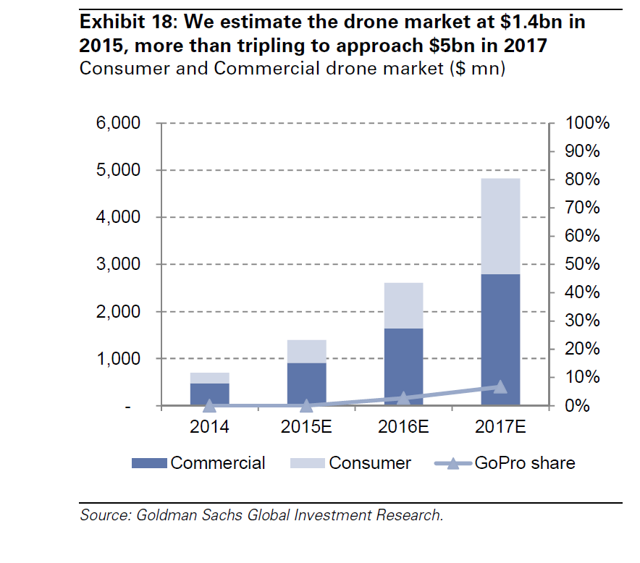 Img 2: Growth In Consumer and Commercial Drone Market
The growth in the consumer and commercial drone market has been around 100% year over year for the past several years and that looks set to continue going forward.
The space is largely dominated by Chinese drone manufacturer DJI (Private:DJI) who holds around 75% of the market with Parrot (OTCPK:PAOTF) of France holding around 20% share, and 3D Robotics of the U.S. along with an abundance of smaller Chinese companies making up the rest of the market.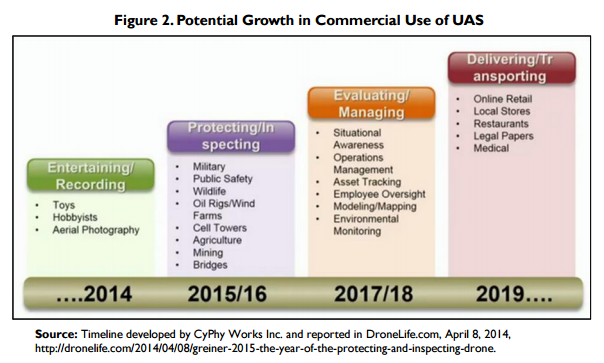 Img 3: Potential future consumer and commercial drone uses
Despite consumer and commercial drones largely being used for aerial photography so far, that looks set to change in the coming years as their features improve. Detect and avoid systems will allow drones to fly on their own past the line of sight of their operator without crashing while improved battery technology should allow drones to stay in the air much longer than the current ~20 minute maximum.
DJI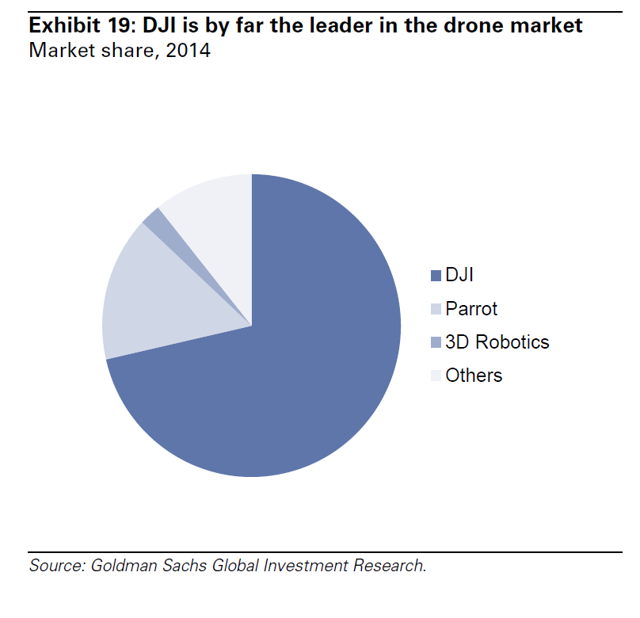 Img 4: Consumer and commercial drone market share
DJI is currently the largest consumer and commercial drone manufacturer, and one of China's few flagship international brands. It holds around 75% of the consumer and commercial drone market and has seen its sales skyrocket to over $1 billion in 2015, giving the company a valuation of over $10 billion.
DJI boasts that its Shenzhen China headquarters give it local access to the largest tech manufacturing hub in the world, something that shortens product development times and keeps it a leader in its field.
DJI will be GoPro's largest competitor as it enters the commercial drone space. DJI offers a large lineup of consumer drones starting at $699 and the company is making steps into the commercial arena by offering agriculture drones. All of its consumer models, however, come with an included camera, so GoPro can likely have a price advantage selling its drone without the camera to many people who already own DJI's.
Despite its leadership in the drone space, the DJI brand is still relatively unknown outside the drone community. Many owners have also complained about bad customer service and lack of support from the company, something that will be a big negative facing the company as more and more less tech savvy consumers move into the consumer drone space. DJI also lacks in its distribution but has tried to fix this by getting its products onto the shelves of the Apple (NASDAQ:AAPL) store and opening its own retail stores.
GoPro Drone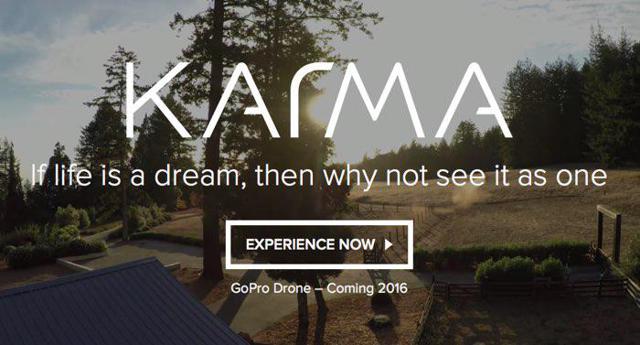 Img 4: Footage from the GoPro drone
GoPro holds many advantages as it heads into the drone market. These advantages should arguably give it a strong success in the consumer and commercial drone market but that hinges on management execution and exploitation of their strengths.
GoPro benefits from a strong social media presence with many aware of the impending GoPro drone. The video on YouTube highlighting its footage has already received over 3 million views. In addition, GoPro has distribution agreements with many retailers worldwide and can easily bring its product to store shelves worldwide. GoPro is a trusted brand to many and is a natural accessory for many who have a GoPro camera. Chris Anderson of 3D Robotics said that he estimated around 10% of GoPros sold were used for drones, leaving 90% of GoPro owners without the ultimate GoPro accessory, a drone. GoPro also has partnerships with many TV producers and businesses who use GoPro products to shoot video. A GoPro drone will be a natural product for these companies to buy to take their video production to the next level and keep things simple with one supplier.
One of the biggest keys to whether or not the GoPro drone will be successful in my opinion is its user friendliness. Drones from large consumer drone manufacturers such as DJI still require a good bit of technical knowledge to operate and fly. If GoPro can create a compelling platform, something similar to the Lily Drone that requires little technical knowledge to use, I believe it will excel in the drone space. The GoPro drone will need to be very competitive on price and many of the comments on the YouTube video are hoping for an affordable drone for current GoPro customers to attach their cameras to. GoPro has everything from the camera you need, to the drone, and the software to edit the final footage; something that should be very attractive compared to any competitors offering. The first wave of drone adopters have chosen DJI overwhelmingly, but it will be interesting to see if GoPro can capture the less technical, more mainstream consumer with a cheaper more user-friendly product.
Issues Facing A GoPro Drone
Despite the opportunities in the drone space for GoPro, there are an abundance of issues facing the company as it enters this market. One of the biggest issues I see facing GoPro is the appeal of its drone. GoPro views its drone as the ultimate GoPro accessory, whereas I believe it should also be treating it as the ultimate GoPro drone accessory and shifting focus towards the drone.
Many people at this point already have a GoPro and as we are beginning to see the market for additional camera sales is starting to dry up and unless GoPro can come out with a compelling new camera, it is unlikely to rebound anytime soon. Companies like 3D Robotics and DJI are targeting their drones at developers now. 3D Robotics wants to allow developers to develop clip on accessories for drones in the form of any gadget, sensor or product that can be carried by the drone. By making the drone the accessory and the camera the focus, GoPro may lose out a large portion of the drone market. Unless GoPro shifts more focus to the drone rather than the camera, it may just be something that those who care a lot about photography own while other people instead choose a more flexible platform that can perform many tasks.
Worldwide restrictions are another issue facing GoPro as it enters the drone market. 3D Robotics has been unable to sell its drones in Brazil, China, or Russia along with many smaller countries due to technology export restrictions put in place by the U.S. government. This is despite the drones being made in China and while Chinese competitors such as DJI make drones that do just as much as the 3D Robotics models, but are free to sell their drones worldwide. Time will tell whether or not the GoPro drone will face the same restrictions.
Many countries like India and even the United States have heavy restrictions on drone usage, and they are getting banned in more and more areas. Laws will likely be relaxed over time as drone technology becomes better and more drones are fitted with detect and avoid systems that decrease the risk of them crashing into people, aircraft or buildings while in the air. The timeframe, however, for relaxed laws and the opening up of airspace in many countries to drones is uncertain and may impact how many people choose to buy a GoPro drone.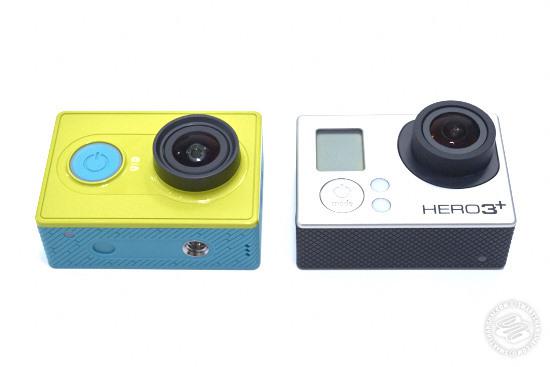 Img 4: Xiaomi Yi, a GoPro clone
The final and possibly biggest issue facing the GoPro drone will be its price and features. The drone market is flooded with an abundance of cheap Chinese models, many with compelling features for a low price. GoPro is going to have to be able to position its product accordingly and compete with these manufacturers on features and price. Parrot CEO said last year that he expected 2016 to be a bloody year for drone manufacturers as the market is now saturated with many drone manufacturers. On top of this, Xiaomi who stole the GoPro design when it launched its Xiaomi Yi action camera at a fraction of the price now plans to launch a drone. Xiaomi stated its intention to also get into the drone market this year, something that may have come at the worst time for GoPro.
Conclusion
With all the advantages GoPro has, it has a good chance of capturing a meaningful share of the drone market if management can execute on their advantages and they can mitigate many of the issues facing them. DJI has a market value of around $10 billion as a result of its 75% market share and $1 billion+ in drone sales during 2015. Looking at these figures, even if GoPro captured 10% of the consumer drone market, it should be a big boost to a company that had estimated revenues of $1.7 billion in 2015. DJI drones are said to have a product margin of around 70%, similar to that of the iPhone margin, so GoPro should be able to capture solid margins from its drone, even at a lower price. Finally, a market share of at least 10% seems like a low ball estimate to me as long as GoPro is competitive on price and can sell its products in most major markets worldwide.
Disclosure: I/we have no positions in any stocks mentioned, and no plans to initiate any positions within the next 72 hours.
I wrote this article myself, and it expresses my own opinions. I am not receiving compensation for it (other than from Seeking Alpha). I have no business relationship with any company whose stock is mentioned in this article.