Let me first start off by saying I'm not here to paint a rosy picture of something that is not good on a fundamental basis. I like fundamentals as much as any investor and the fundamentals that GoPro (NASDAQ:GPRO) is preparing us for are not pretty.
I do have some items I want to cover beyond just the numbers and recently announced strategic moves the company has laid out. Let me first recap what was announced and then move onto my analysis of it.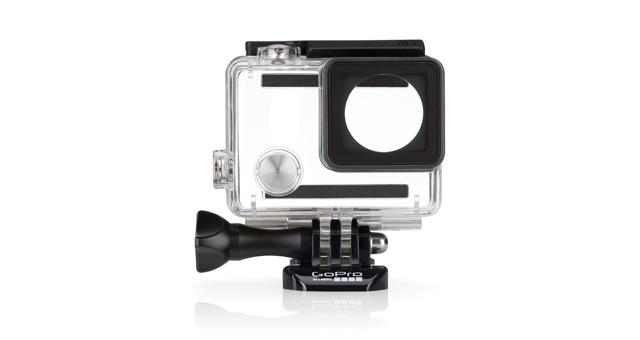 (Source: GoPro.com)
The Reason Behind The Chaos
GoPro after the bell on Wednesday issued an earnings warning along with some strategic moves and earnings expectations. Additionally, it included a note about Zander Lurie resigning from his position as Senior VP of Entertainment.
The warning expects revenue to be about $435M versus an initial guidance of $500-550M. Management also expects a price protection charge of $21M associated with the re-pricing of the Session in December. Cash and cash equivalents are aimed to be around $475M (versus $513M ending in Q3).
The company also announced a workforce cut of 7% out of their 1,500 employees. This means they expect to layoff around 105 employees. On top of that they expect a $5-10M restructuring charge almost all of which will go towards severance costs.
What To Make Of All That
Well, that doesn't leave anyone with the warm and fuzzies and the market would agree as GoPro traded down almost 25% in after-hours. Let me start with a few obvious points and get to some not so obvious points.
First, we are still dealing with the aftermath of what caused last quarter's earnings surprise (not in the good way) and that is the Session release and pricing. During the fourth quarter the company slashed the product's price by another $100 leaving it at half the initial release price. This aftermath is not a surprise and is something I and others expected would take time to shake out as the initial problem occurred as the company headed into their historically best quarter.
With management putting a great deal of pressure on this one product it doesn't surprise me that we are going to experience a fourth quarter that is worse than what was already considered as bad guidance. My expectation was management would put a buffer in their guidance so as not to cause two misses in a row after coming off a stellar track record of beating guidance and estimates while raising the bar for the following quarter. Clearly this is not the case.
The trimming of their workforce isn't a terrible surprise but isn't something I expected either. While the number is not staggering at 105 employees it does seem that the company got ahead of themselves in some departments (literally). I haven't found details on where these cuts will come from and why but I don't consider it something that is illogical. If GoPro has several products in a near production stage then a lot of R&D, development, and hardware positions may not be necessary for some time. In other words they fattened up and are taking steps to get back to a leaner, more efficient workforce for their future product roadmap.
The last point I want to touch on before I get into what I see in between the lines is the resignation of Zander Lurie. A resignation in and of itself doesn't seem to be terribly confusing especially if that person believes the ship is sinking, which the market says it is right now. However, the appointing to GoPro's board of directors seems confusingly interesting. Was this one of the first workforce cuts but because of the position level they turned it into a resignation? Was the board appointment a gesture of good will? Is Lurie's experience in mergers and acquisitions a skill worth keeping? I'm not positive on the answers to those questions but I would like to hear more color about it on the conference call.
Considerations To Take Away From These Consecutive Bad Quarters
There's something I thought of after seeing the revenue numbers being estimated much lower than anyone's expectations on top of the still good but unenthusiastic third quarter. With this product cycle being the longest I can remember in the company's history it made me wonder if a lot of consumers are doing the same thing I am - holding out for the next camera iteration in order to upgrade. I deduce this by the company's push for one single product - the Session - and the long running cycle of the now year and quarter old HERO4 Black and Silver. If the consumer was not interested in the new product but rather something familiar they can upgrade to then they would hold off their purchase until that new release.
Following that same train of thought, a lot of potential customers may be waiting to save their hard earned money for a different product altogether in the form of Karma. This would mean that the company's close to the vest approach regarding their new products may be hurting their short-term top and bottom line. Now, if GoPro can reclaim the lost revenue and create hype and pent up demand then it may be worth it. However, if the company cannot then it proves the risk was not worth the reward. Moreover, by that time of determination it will be too late and the stock will remain flat and not have an upward reversal.
What I would like the company to do is release some information on products and software. The only reason I can understand why the company would carry on this strategy is because they expect to blow the doors off with new product after new product in every category we are waiting on (software, capture devices, quadcopter, 360). Otherwise, I think they made product announcements too early relative to the product release - which, by the way, we still are in the dark on almost all of them.
On the other side of all of this is one specific positive and that is the share buy back. With a stock price reflecting zero to negative growth, it would mean the company can buy back close to 19% of their shares outstanding (using a 150M share count) if they exhausted the entire $300M buy-back today. This, too, I would like some color on to understand how much of the buy back they already used. I wouldn't be surprised if the answer was none because they saw this quarter's results in the making and decided to let the market create a better opportunity - hopefully not in the intentional sense but because the numbers were what they were.
Finally, the one thing I can say for sure is that management didn't let investors take the elevator down in the dark. Unlike last quarter they issued a warning for this quarter. That is one change I see management has made. Of course I would rather it be related to positive news but at this point I'm observing every little thing management does.
What Now, GoPro?
We know there hasn't been much good news from the company in about four or five months, which of course is reflected in the stock's descent in that timeframe. GoPro is dealing with results that aren't from many mistakes, in fact, it has really just been one mistake. Since the release of the Session we have seen a compounding effect on the top and bottom line. I knew it would take this long to shake out as I touched on earlier in this article.
The issue I have is there isn't anything to bite on in either direction. New products have been kept under wraps while a single mistake compounds. However, before I grow impatient I will let management explain themselves on the earnings conference call in three weeks.
In the meantime I'm on the same course that I outlined in my last earnings article with the objective of learning Q1 guidance and understanding more about their upcoming product offerings. If others are still holding I would consider your holding timeframe and understand if waiting for a recovery in the company's fundamentals and stock is something you're willing to wait for.
For now we're all waiting, GoPro. The management of companies are really proven in troubled and low times. What is your plan to lift the tide in this low tide environment?
Disclosure: I am/we are long GPRO.
I wrote this article myself, and it expresses my own opinions. I am not receiving compensation for it (other than from Seeking Alpha). I have no business relationship with any company whose stock is mentioned in this article.