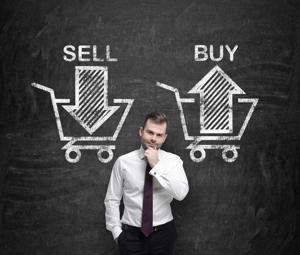 I made a sale this morning, which was the sale of Hydro One (OTC:HRNNF), which I bought a few months ago. The company doesn't pay a dividend yet and with the recent market dip, I decided to sell it. It doesn't fit my criteria to be in my portfolio because Hydro One has no track record and pays no dividend. I bought it soon after its IPO and it was just speculative. I originally bought it because I wanted more Utilities in our portfolio but I'm glad I got out and not being underwater with it. I profited $130, which is kind of like a dividend payment and put the proceeds in the following.
I sold.
H. Hydro One.
I bought:
ZDV. BMO Canadian dividends. 100 shares.
ZDI. BMO International Dividends. 60 shares.
CWB. Canadian Western Bank (OTCPK:CBWBF). 100 shares
The Bank of Nova Scotia (NYSE:BNS). 25 shares
Restaurants Brands International (NYSE:QSR). 25 shares
72. 59.04. 92. 70 13
Total Forward 12 Months Dividend Income. All Accounts.
$27 605.74/2300.48 Per Month.
I made one purchase this month with fresh capital, which I wrote in my last post. That's pretty much it for my buys this month as I have to pay back tons of bills and business related expenses. The rest of the buys were from sells of companies in which I wanted to rebalance on. It's nice picking up companies and ETFs that's not OIL because I'm overweight in this sector. I picked up a couple of Index ETFs and 2 banks. Canadian Western and Scotia. CWB is trading at a great value and I will pick up more shares if it stays this low. I have been going to Tim Hortons everyday for the last 10 plus years and so I finally own a bit of this amazing Canadian Treasure. I will pick up more and hold forever. Same with Starbucks (NASDAQ:SBUX) when opportunities arrive.
Wow, it's nice having a bit of a pullback. It has really opened up a bit of opportunities to ease into companies in which we would love to hold for the long term. I don't know when the bottom will come and it could go much lower but if you're in the accumulating phase of your life such as myself, it's nice always picking up assets on a bit of a sale. Markets can be super moody and goes up and down but remember that as Income investors and Dividend Growth Investors, have no fear because the quality of the income stream is most important. As long as the companies we are invested in are able to grow earnings and share their profits with us shareholders, it's all good.
I have set goals and one of them was not to invest more than 2k a month this year until July so we can build more cash and I really want to break this goal. However, I have to refrain myself because there will always be opportunities to pick up more shares ahead. What's the rush? There's always something happening and so we just gotta be patient. You investors know what I'm talking about. When you're so focused and OCD like myself in trying to build this fortress from good to great to greater, it's tough sitting still on the sidelines but it's times like these that having cash and taking advantage of companies on sale is how big fortunes are made. I see sectors that are close to the bottom that would make great flips/investments if held for a couple of years (gold/metals/oils/commodities indexes).
Right now, a quick glance at our portfolio is sitting at over an 80k paper loss. To be honest, I'm not one bit nervous or sad or upset. It's part of the game. I'm sure some of your paper gains have been wiped out a bit but so what? Keep at it and stay strong and tough, otherwise why are you playing this game? It's always easier to chill out when I know my dividends will be arriving from most of the quality companies we've invested in so just chill. Also, if I had more money, I would be buying more. The Canadian dollar sucks so hard right now so I believe as a Canadian Investor, we gotta load up on Canadian positions because I do not want to pay an extra 40 percent for US stocks.
Anyways my friends, I hope you are all doing well. Have no fear and stay the course. Happy hunting as always as you continue to build your portfolios to greater heights. I've been just taking it easy, I went to Chapters yesterday and bought 4 new books, (Warren Buffett's Snowball, Michael Jordan's biography, a book on leadership and another on communication skills) I wanted to read and not focus so much on the news or that'll get me wanting to buy stocks if I'm reading about stocks all the time.
Happy New Year and keep hustling hard as always. Short-term sacrifice for long-term gain.
Editor's Note: This article discusses one or more securities that do not trade on a major U.S. exchange. Please be aware of the risks associated with these stocks.